Two foals born during lockdown at local animal charity
Izzy and Savannah are two beautiful mares who both arrived at Oak Tree Animals' Charity before the lockdown. It was soon discovered that Izzy was pregnant and at the end of April, the amazing little Cosmo arrived!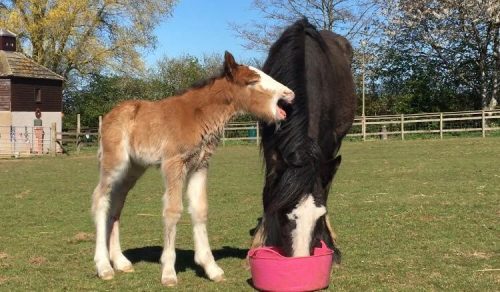 As if this wasn't exciting enough, the Charity was delighted with the arrival of a second quarantine foal, Daisy! Staff had suspected that Savannah might be pregnant but were unable to scan her to confirm the pregnancy due to the restriction on movement. It was, therefore, a delightful surprise when staff arrived one morning this month to find the new born!  A member of the Equine Team, Amy Brennan enthuses "Cosmo and Daisy are doing amazingly well.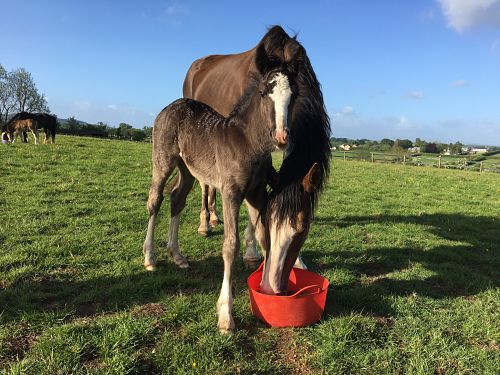 They have contrasting personalities and are both a joy to be around and to watch. Cosmo is curious and cheeky, Daisy is more shy and reserved. They are starting to play together which is lovely to see but Daisy's mum Savannah always keeps a careful eye over them to make sure they are not getting into mischief!"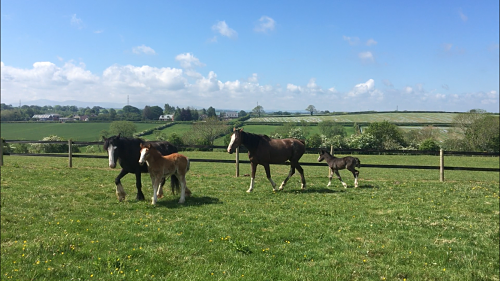 The two foals, Cosmo and Daisy, are growing and getting more adventurous each day. They are loving the good weather and are often seen kicking their legs behind them as they run and gambol around the paddocks with their respective mums.  Keep an eye on Oak Tree's social media pages for regular updates of Cosmo and Daisy.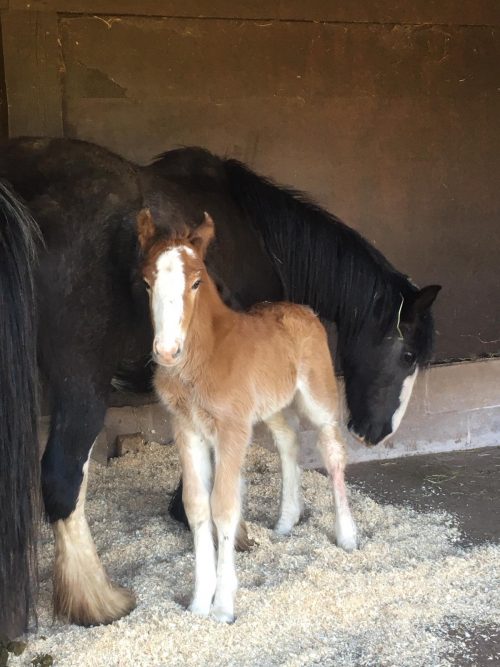 Oak Tree Animals' Charity has grown from The Animals' Refuge. The charity was originally The National Equine (and Smaller Animals) Defence League, established in 1909 to campaign for the better treatment of the UK's 72,000 Pit Ponies and working horses.  Now over 110 years later the focus of the charity has changed considerably and it now cares for and helps hundreds of domestic pets each year, mainly dogs, cats and horses.  In 2019 Oak Tree helped more than 2,060 animals in our region.  With no government funding, the charity relies on the support of the local community to meet its need for support.  For more information contact the Fundraising and Communications Department on 01228 560082
Share It: