Thriving Communities exhibition opens with further plans announced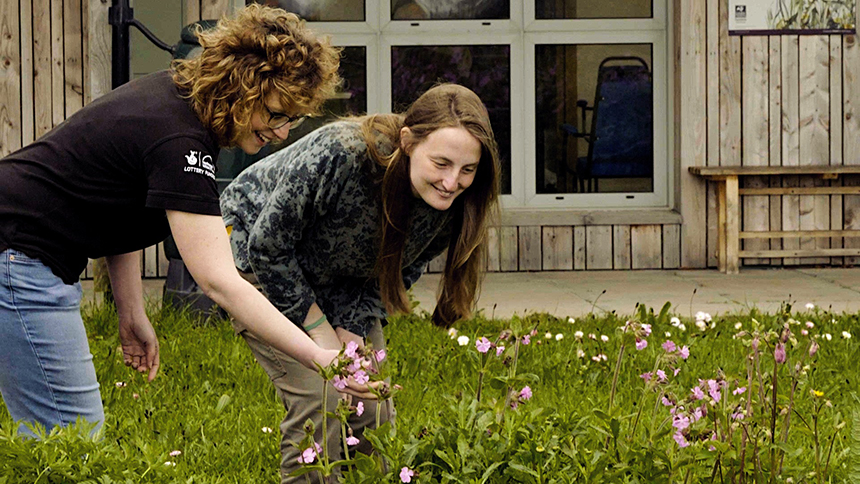 Thriving Communities exhibition opens with further plans announced
A new exhibition has opened in Tullie House Museum's Community Gallery celebrating one year since the launch of the Thriving Communities Carlisle project. The exhibition celebrates the achievements of the project and the impact it's had on the participants, venues and partners.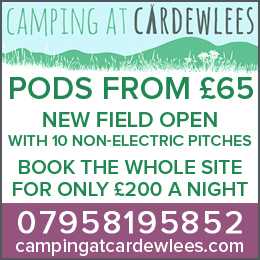 Thriving Communities Carlisle, a local partnership using social, arts, culture and nature-based activity to promote health and wellbeing is partnering with community venues to deliver these programmes. The project is supported by the national Thriving Communities Fund, which aims to improve and increase social prescribing community activities. A grant from Cumbria Community Foundation has allowed the extension and expansion of the project to offer the 'Inside Out' programme to more people this year.
'Thriving Communities' local partners include Carlisle City Council, Tullie House, Cumbria Wildlife Trust, Prism Arts, Susie Tate Projects, NCIC and Carlisle Healthcare.
Carlisle City Cllr Elizabeth Mallinson, Portfolio holder for Communities, Health and Wellbeing, said:
"Thriving Communities has been a great success and we've secured funding to allow it to carry on to the next phase. Our funding will support a coordinator for the project and, together with continued support from the Cumbria Community Foundation, activity will continue for another year.
"The partnership will also use the funding to work with community centres to deliver new 'Inside Out' programmes, which use arts, creativity and nature inspired 'taster' activities to support with loneliness and isolation and enhance wellbeing."
Anna Smalley, Head of Collections & Engagement at Tullie House added:
"We are delighted to be hosting the exhibition at Tullie – it's a fantastic overview of the project and really brings home how meaningful the activity has been. From working with nine community venues to deliver the 'Inside Out' programmes covering everything from cooking and crafts to drumming and dance, to shining a light on the amazing activity of project partners – the exhibition is a brilliant representation of it all."
The exhibition will be on display at Tullie House until September, when it will tour community venues around the city. As part of the funding from Arts Council England and the National Academy for Social Prescribing, the partners have created a 'one stop shop' website with hints, tips and advice for people interested in delivering their own social prescribing activity. The website also includes a fantastic film documenting the story so far, created by Eden Films.
www.thrivingcommunitiescarlisle.co.uk
Inside Out is supported by the Thriving Communities Fund which has been made possible thanks to funding from the National Academy for Social Prescribing, Arts Council England, Natural England and Historic England, with support from NHS England and NHS Improvement, Sport England, the Office for Civil Society, the Money & Pensions Service and NHS Charities Together. Inside Out has further been supported by Cumbria Community Foundation through a grant to expand and extend delivery.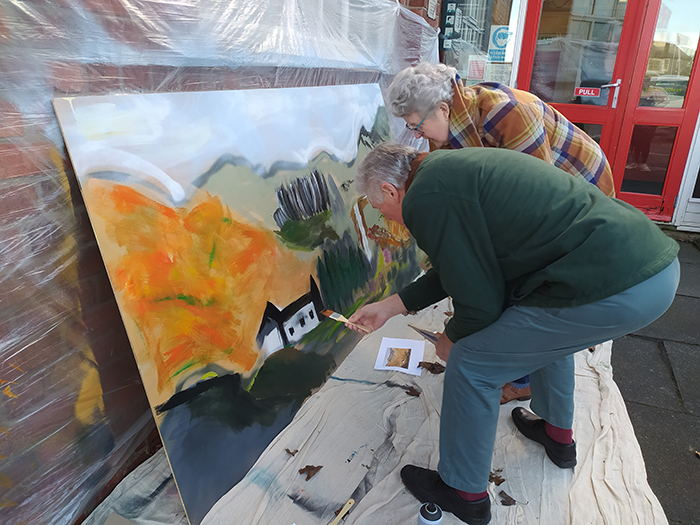 Share It: