The Waverley, Workington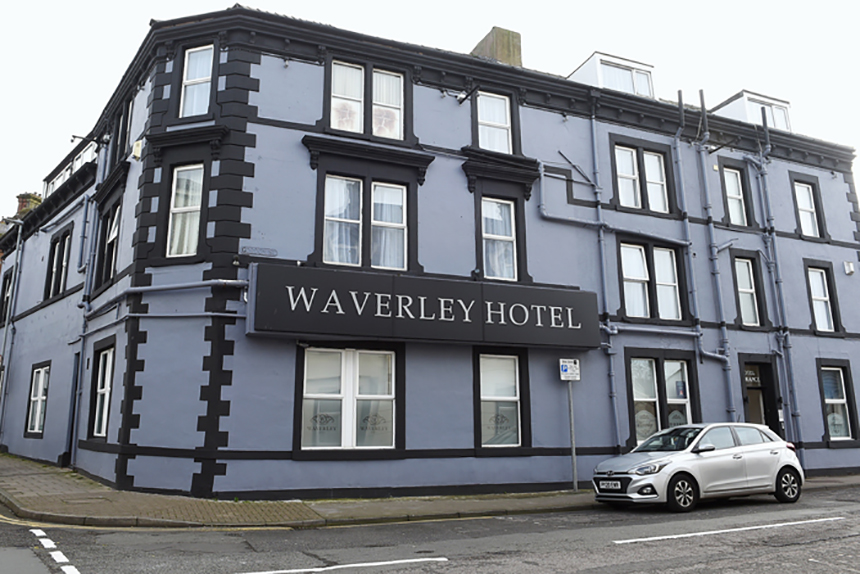 The Waverley, Workington. Situated in Workington Town Centre the Waverley is much more than just a hotel. Their newly renovated function room is the perfect venue for any function or party.
Seating up to 120 people their brand new function room has everything you would need or want from a venue. A new design has brought it back to life with an elegant, contemporary style. Their new bar is the star of the show, laden with rustic wooden panels and modern lighting it creates a relaxed, luxury vibe.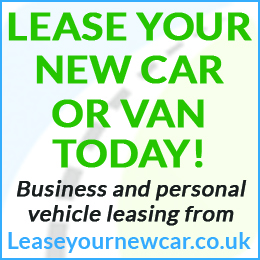 The Waverley function room is the perfect place to host a wedding, christening, funeral or even a birthday party. They also have a variety of tailor made menus designed for the individual functions, or they have a buffet option if you prefer.The friendly staff will work with you on your preferences to ensure your event runs smoothly.
Set in a prime location for buses, trains and other amenities and with reasonable prices you won't have to break the bank. If you are looking for a venue this year then check out the Waverley, but be quick as they are booking up fast!
They also do a variety of afternoon teas. As well as a traditional style they also offer a variety of unique packages, including Gin or Fizz, Gentlemans, childrens and they even do a themed option for baby showers, hen parties or special occasions. Visit their website for details.
Restaurant
As well as being a hotel and a function venue the Waverley also has a restaurant serving beautiful traditional pub meals and excellent Sunday lunches.
Open every night through the week and days on weekends, this is a great place to relax and enjoy someone else doing the cooking.
They serve a range of traditional favourites such as fish and chips, pie and mash and steaks as well as burgers, curries and chicken dishes, so there is something for everyone. They have also recently implemented their own smoker, meaning they are now able to smoke their own meats and fish, something you won't find anywhere else.
Even more exciting they have also added a brand new pizza oven meaning they are now serving homemade, stone baked pizzas! Yum.
If you are looking for somewhere that serves a fantastic Sunday lunch with all the trimmings, the Waverley has it all. They serve from 12pm-2pm every Sunday. Call to book your table today.
With most main dishes priced at under £10 you can enjoy your meal without worrying about the price. Aswell as food they have a fully stocked bar serving all your favourite tipples from lager to gin.
The Waverley regularly host a variety of seasonal events so keep an eye out for what they have coming up in the next few months.
This slideshow requires JavaScript.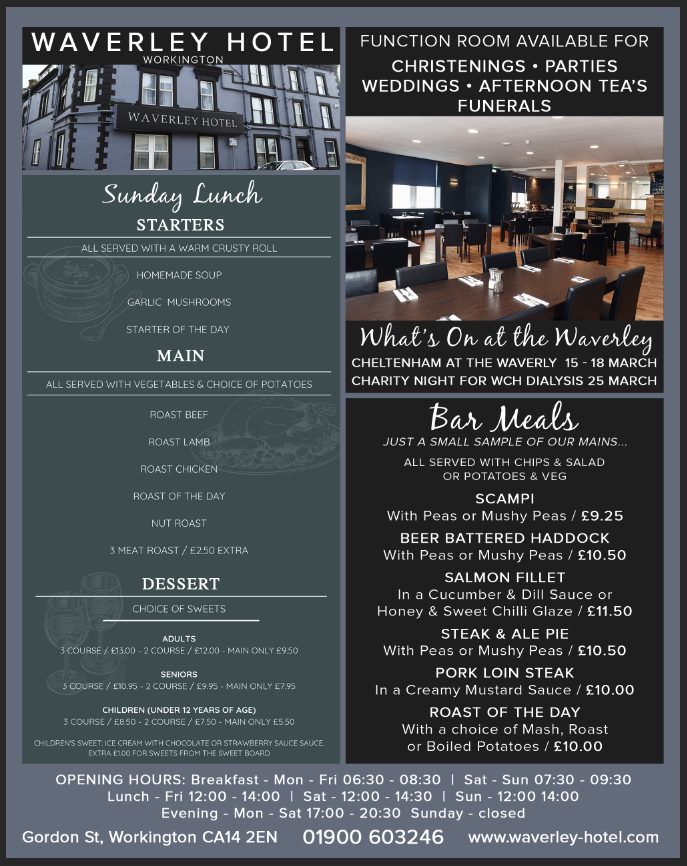 Share It: