The Rise and Rise of Ben Goymour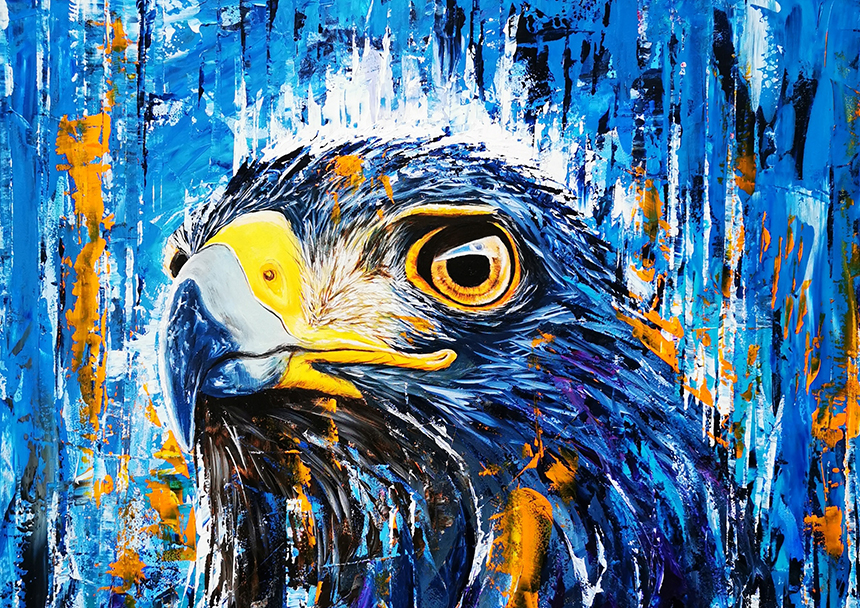 Every now and then I stumble across a bit of artwork on social media which makes me take a breath and let out a few expletives.
Ben Goymour's work is one such example.
Ben is a 36-year-old Peterborough lad who was inspired by the Cumbrian landscape to pick up a brush and have a go at this painting malarkey. He's not done bad since he started four years ago.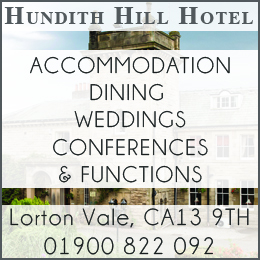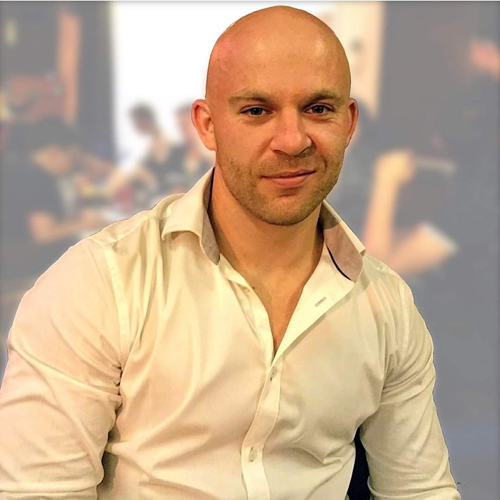 The talent is in the genes as his Grandad was a renowned watercolour artist.
On deciding to pick up a brush Ben said "I started painting four years ago, it runs in my family a bit and we go to the lakes a lot.
We love the lakes, we're big on hiking and when decorating our front-room we wanted some proper art to hang on the walls, or something that was meaningful to both of us, like mountains or similar as I proposed on top of Scafell Pike.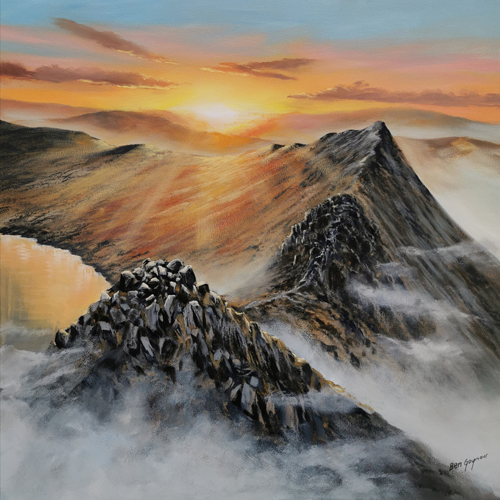 On one of our many trips to Cumbria we were visiting Keswick and we looked around at different galleries to find that something special, but we thought they were really pricey and I couldn't find what we wanted.
I thought, 'I can draw a bit', the wife started laughing at me saying 'You can't paint'
I had a go at watercolours, pratting about and they turned out better than expected.
After a month the Wife was really surprised, she's like 'You're really good'.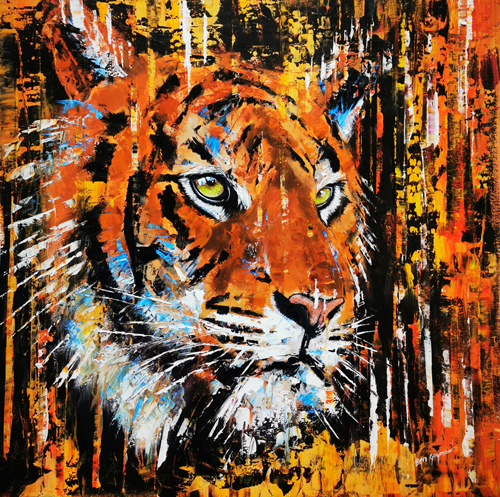 After nine months on watercolours, I was speaking to a local Gallery in Stamford and they advised me to move onto oils, so I taught myself how to paint using oils over Christmas.
I didn't have a clue, I knew nothing and I went on youtube for advice.
After the 4th or 5th attempt and six months later, they started to look respectable and I was invited to display at a Roz Bell exhibition.
The two pictures I brought along changed my life.
Roz was so enthusiastic on the night and was raving about my work which really took me aback. She said 'This is incredible, you're a raw talent' I couldn't believe she of all people was saying this to me.
Before I knew it she was on the phone saying 'You need guiding in the right direction'
For those that don't know Roz Bell is a well established artist and a bit of a legend in the art world.
"Roz and my wife went behind my back and sent images of my work to one of the UK's top Art Agents. He's the Simon Cowlell of the Commercial art world.
He called and told me to bring all my stuff, I brought what I had and he loved it and signed me up there and then.
It all happened so fast, too fast to be fair, for the next six months everything I sent was rejected, so I worked harder and harder, getting up at 5am to get hours in before I started work at my building company. I thought I haven't got two years to get to the standard that the Agent wanted, so I worked and worked and the result was I got better and improved."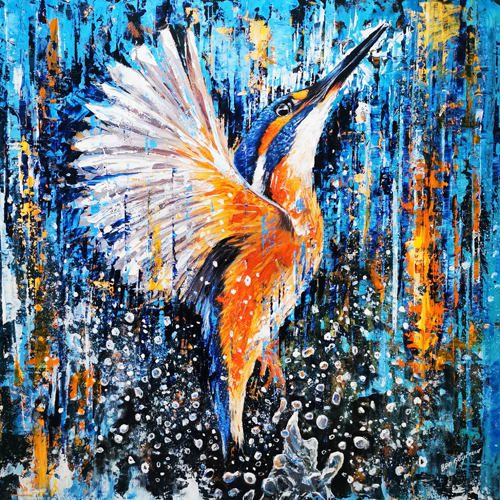 Then they started selling!
"I worked over Christmas with a new batch ready for a New Year exhibition at Wingates Gallery and the feedback was brilliant, I was told 'they're really good, it's almost as if you're a different artist.'
They then bought everything I had."
As well as Landscapes and Seascapes, during the pandemic Ben started on creating his Animal portraits and again these started selling rapidly, these are something else, as you can see above.
These days Ben sells as many Animal paintings as he does Landscape and Seascape paintings.
In January Ben decided to strike out alone and become totally independent, a bold move but when your background is that of an Ex-Commando I don't think many things will ruffle his feathers too much.
"I wanted to do my own thing, it was great to have an Agent of that stature and I can't thank Roz Bell enough for her support, advice and guidance, so much so she is a really good friend now"
Ben's work can be viewed and bought in Cumbria at one of the many The Cook House Galleries across the county.
These days Ben is a full-time artist and displays his work in galleries across the UK.
"I love it, it's an obsession, when I found painting I didn't want to do anything else and it certainly doesn't feel like a job.
I started painting because I liked the mountains, to then be painting them and selling them in the best galleries in the Lake District is living the dream really."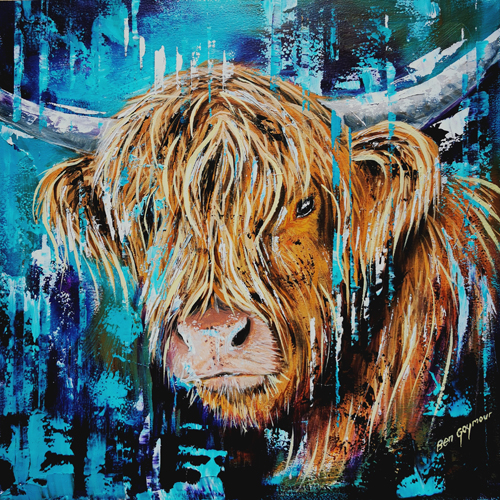 On Cumbria, "We love coming to Cumbria, we want to move to the lake district,, we have a camper van and get there as much as possible. We love the hills and hiking and when I started selling in the lake district it meant so much because the whole story started there.
On Bens Paintings? We'll let them do the talking.
Discover Ben's work at www.bengoymour.com Facebook  Insta

For more great art click here
---
WE HOPE YOU HAVE ENJOYED THIS EASY TO ACCESS & FREE ARTICLE – BUT WE COULD REALLY DO WITH A LITTLE SUPPORT
Why not become a Fan – Supporter and Member by Taking up our Limited Offer – Every edition of The Cumbria Guide delivered to your home, alongside our Exclusive 'Cumbria Guide Loyalty Card' – All of the above and also including other special offers from less than £2 per month.
Spend More – Save More and Help Support our Local Businesses around Cumbria ….
Click here Today and start saving
---
Share It: