The Cat Inn – Just Purr-fect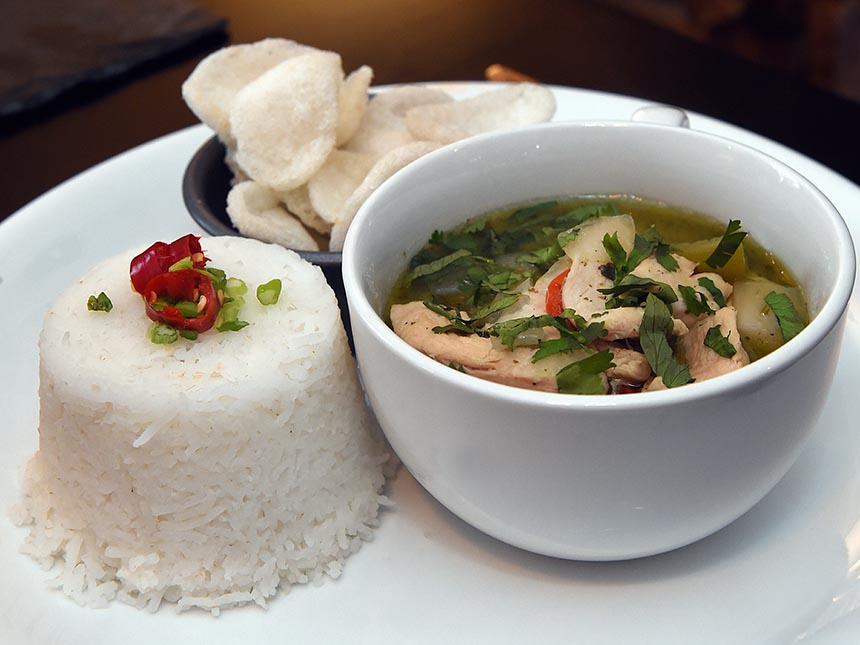 The Cat Inn – Just Purr-fect
If someone had asked me to join them for a meal and a pint at The Cat Inn on Egremont main street a few months ago, I would have run a mile or two, maybe three.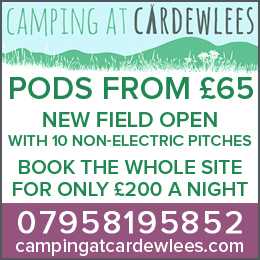 There's no point pussy-footing about, ( pun intended) it was one of those pubs that didn't sell food other than nuts n crisps and even then….
However, that was then, this is now.  It has been transformed into a stunning Country Pub-Restaurant, new owners have come along and transformed this traditional downtrodden ale-house into what is now a Stunning, Popular, Sparkling Country Pub-Restaurant.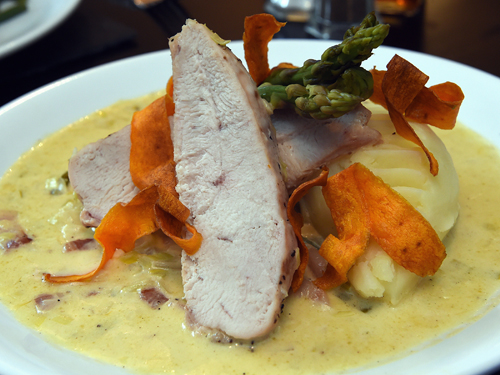 Stripped backed walls revealing the original stone work sits really well with a glowing open-fire creating a real homely welcoming, relaxed atmosphere and is a really welcome addition to Egremont.
The place has been turned inside-out and upside down and the owners have invested heavily to bring something new to the area. The seating area, the kitchen, the toilets, all are brand new and gleaming.
General Manager Callum said " We can't thank everyone enough for coming in and testing the waters, so far it's been fantastic and the feedback has given the whole team a real boost"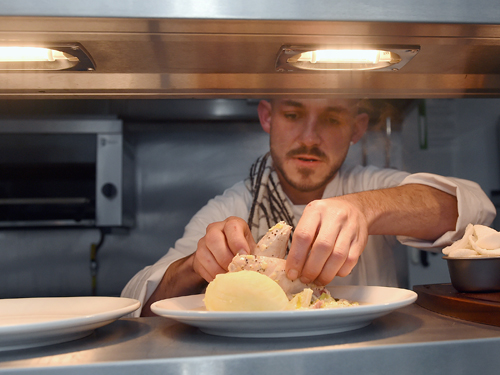 The Menu is modern, vibrant, and out there.
Catering for Carnivores and Herbivores alike ensures there is something for everyone.
Vegans will love it, the offering is extensive and as for the Meat lovers out there, well, you are in for a real treat. Great reviews are coming in thick and fast and it seems like The Cat Inn is going to be a place that foodies will be putting in the diary and heading to.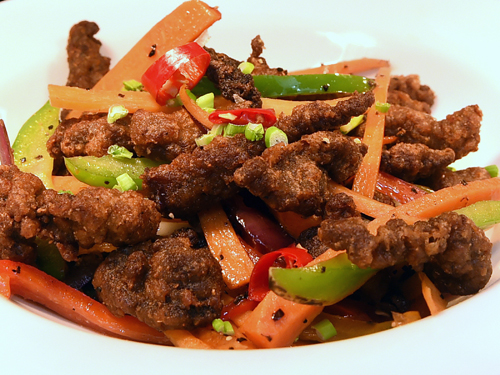 Sunday Lunches are now on the menu, whether you are eating in or taking out, the choice is yours and a good offering it is. A few meats are available and the veg is second to none, as is the gravy. If you have nippers, then bring them, they have a great Kids Menu and it is reasonably priced.
Keep an eye out for updates regarding their Christmas Fayre Menu and also check out their website for updates and Accommodation.
The Cat Inn is serving food from Tues – Sat 12pm  – 8.45pm and Sunday 12pm – 3 pm.
Recent Reviews – "Great food, nice surroundings" – "Beautiful food at reasonable prices" –
"Looks great, foods banging, prices are spot on and the place is spotless"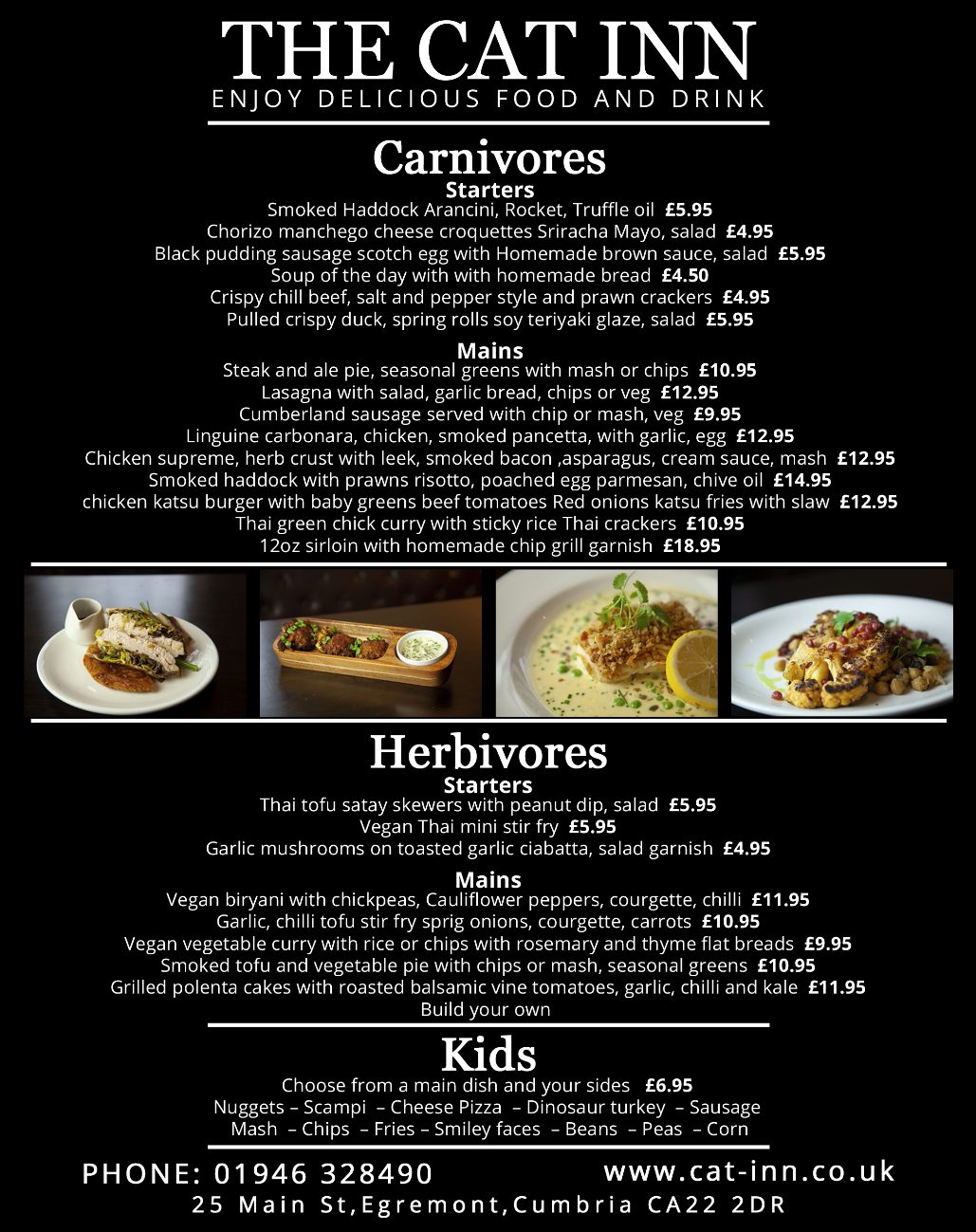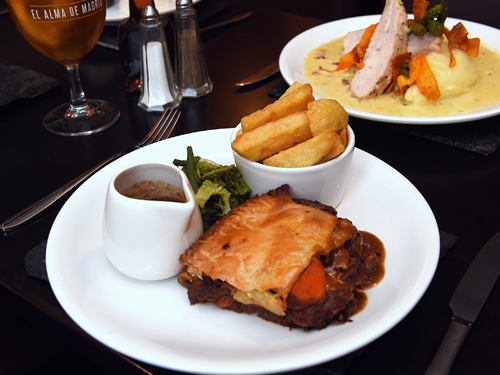 Share It: