A Taste of Granada on Botchergate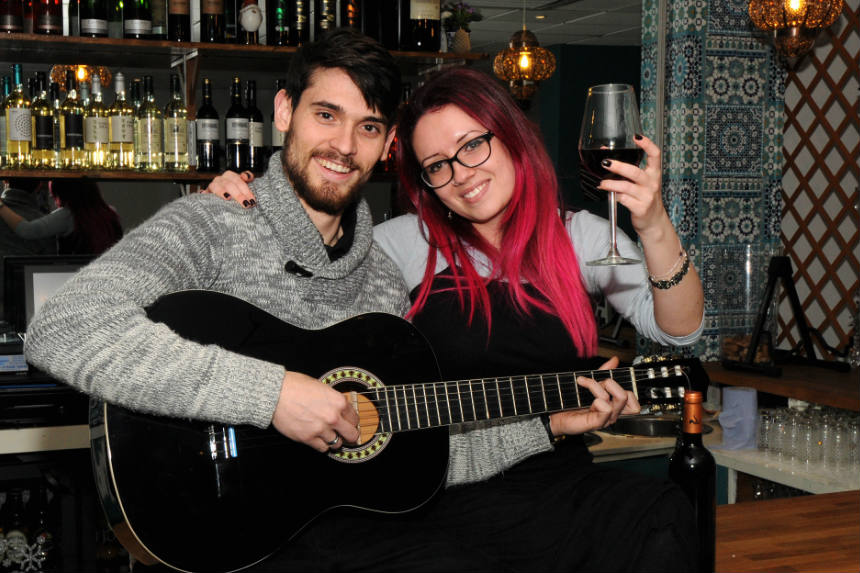 A Taste of Granada on Botchergate
Carlisle is going loco for its newest addition to Botchergate! New restaurant Lorca is set to bring a taste of Spain to our humble city.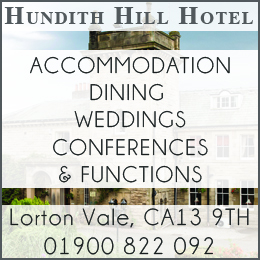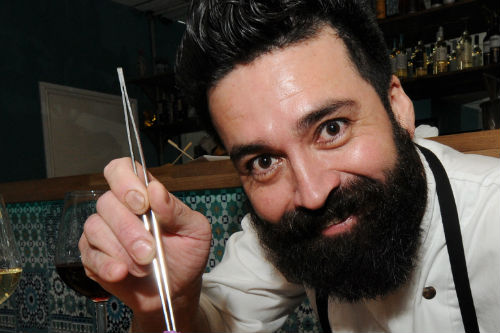 Whether you pine for Paella or go mad for Manzanilla olives, Lorca is the perfect place to escape to the Med.
Opening its doors in November by owner Francisco Aparicio Hernandez, the restaurant, which takes its name from the famous Spanish poet Federico García Lorca, has already been drawing people in.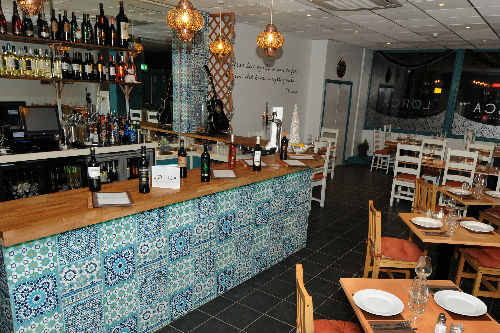 Francisco said: "We have been doing really well; we have had some wonderful comments and already have regulars."
Although Carlisle is rife with a diverse range of authentic continental restaurants, there seems to have been a severe lack of Spanish cuisine among these, something which Lorca is about to change.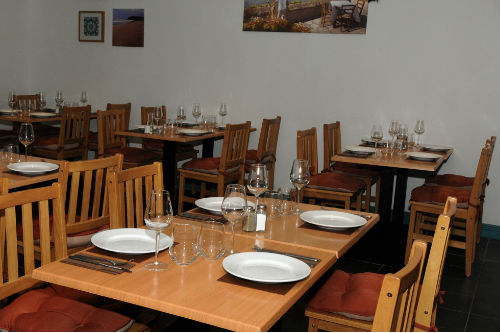 Francisco said: "I really like Carlisle, but there really isn't anywhere to eat Spanish food, this is a shame because there is so much fantastic food to offer, I am hoping people will come and try something different."
Originally hailing from Granada, Spain, Francisco has lived in the UK since 2012. Although Lorca will be his first restaurant in England, he already owns a restaurant in Granada alongside his brothers; and now Francisco has brought his expertise to Carlisle, allowing diners to get a real taste of Spain.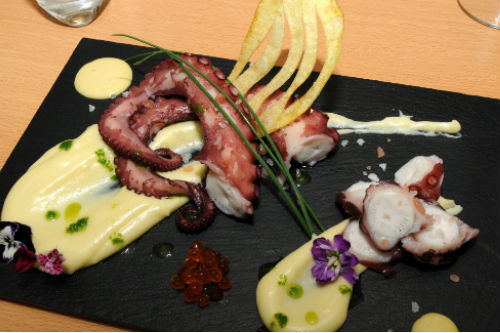 Francisco said: "All of our dishes are traditional Spanish dishes; we have lifted many of the recipes from my previous restaurant in Spain. We want people to have the best possible experience here at Lorca and with our staff also being Spanish the ambiance is set."
They will be offering diners a variety of authentic recipes, including our favourite Spanish dishes such as paella, spicy prawns, and Spanish broken eggs and of course they will also be serving up a variety of authentic tapas.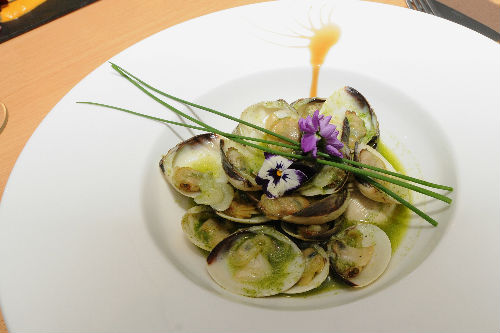 And to compliment your Spanish dishes, served by a Spanish waiter, why not go all out and enjoy a glass of the finest Spanish wine?
Francisco said: "As I have said, we want this experience to be something special and with our variety of Spanish wines we can ensure you get just that."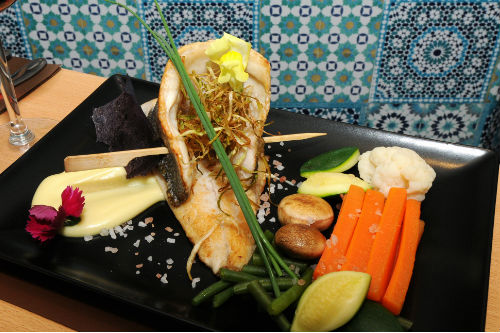 Book your table today to experience a Mediterranean meal like no other.
Lorca: 1QL, 68 Botchergate, Carlisle CA1 – 01228 401063.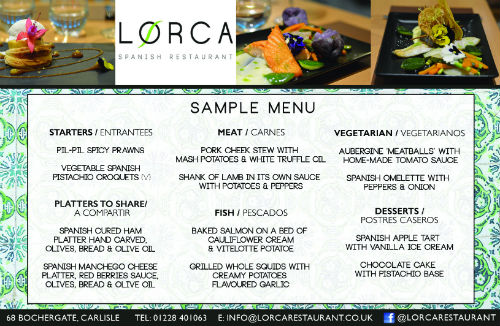 Share It: