Tara's Seasonal Delights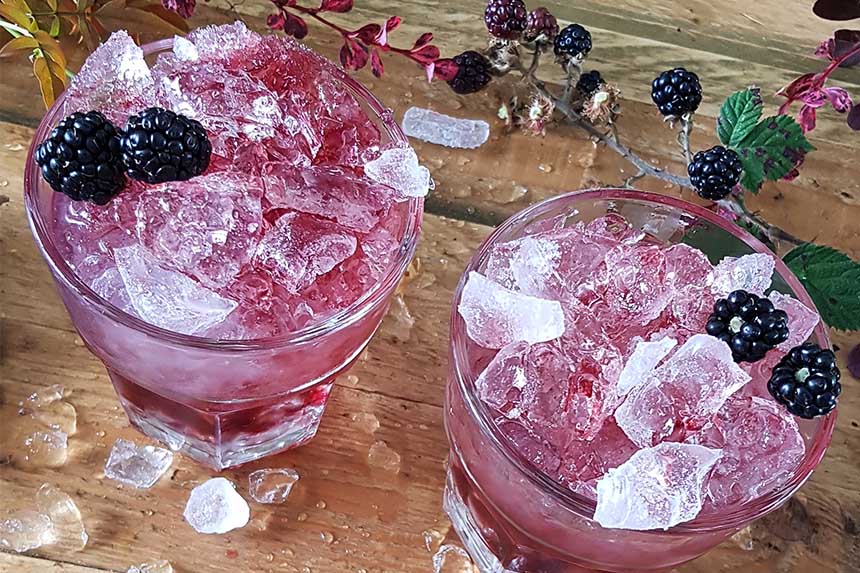 Bramble Cocktail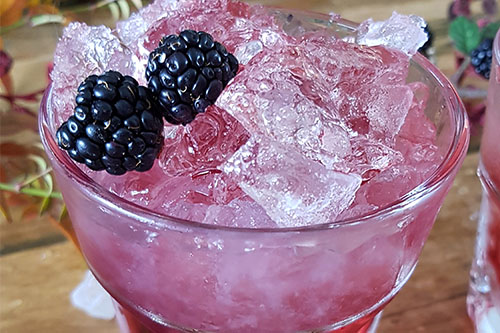 This Autumnal classic and very British cocktail is ideal this time of year, with blackberries in abundance and the perfect balance of sweet meets sour. Super quick and easy to make.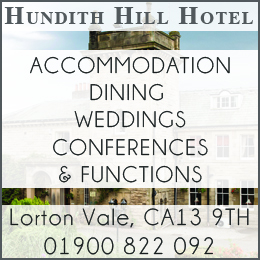 Ingredients 
50ml gin
25ml lemon juice
25ml sugar syrup
20ml crème de mûre
Blackberries to garnish
Method
Combine the gin, freshly squeezed lemon juice and sugar syrup in a glass tumbler. Stack to the top with crushed ice. Pour the crème de mûre over the top, to create a pretty marbling  effect. Decorate with blackberries and enjoy!
Spiced Cider Margarita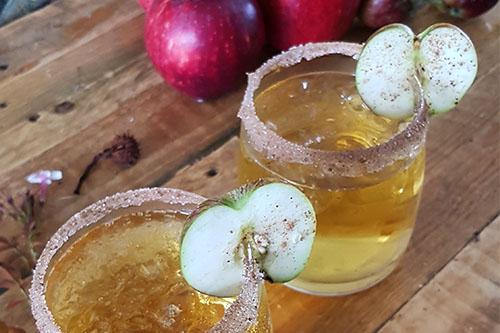 Ingredients
60ml spiced apple cider
25ml Cointreau
25ml tequila
For garnish: apple slices, sugar and ground cinnamon.
Method
Combine the sugar and ground cinnamon in a bowl, dip the rim of the glass in sugar syrup and then coat in the sugar and cinnamon mixture. In a shaker; combine the tequila and cointreau and shake over ice. Pour into the glass and top with the spiced cider. (If you can't find spiced cider, you can easily infuse your own with fresh chilli.)
Decorate with Apple slices and a sprinkle of cinnamon.
Crabby's apple fizz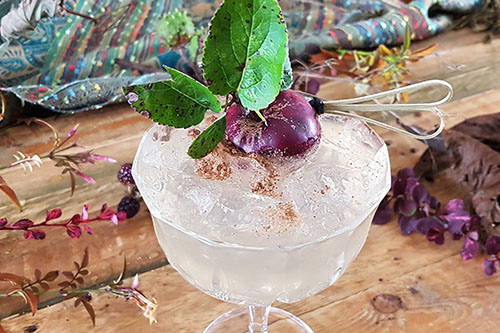 Ingredients
50ml apple vodka
20ml sugar syrup
Spiced ginger beer
Ground Nutmeg and  mini crab apple for decoration.
Method
Combine the vodka, sugar syrup and ice in a shaker. Pour in a chilled coup and top with the spiced ginger beer. Decorate with a mini crab apple and a sprinkle of nutmeg (optional).
Share It: