Sea, Lakes and Rivers with Maryport Inshore Rescue
Sea, Lakes and Rivers
Maryport Inshore Rescue is an Independent Lifeboat, Swift Water Search and Rescue Organisation who have been keeping the public safe since 1978.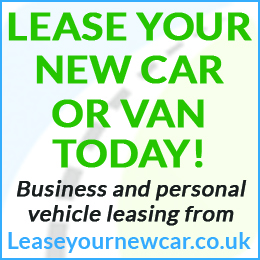 The group operate an Independent Lifeboat although they are not part of the RNLI.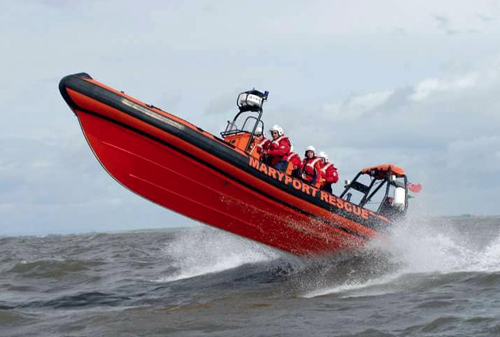 "Our crews are on call 24 hours a day 365 days a year," explained Operations Manager Michael Messenger.  "People assume we only rescue at sea but that couldn't be further from the truth, our Swift Water Rescue team and Emergency Rescue Boat is called upon to search rivers, lakes and inland waterways.
Recent callouts include searches of the River Eden, Derwent Water and the River Derwent for missing persons and people in distress. We have also developed a Search and Rescue Team for adjacent woodland and fields.  The team have been heavily involved in storms and flooding in Cockermouth, Carlisle and many other areas.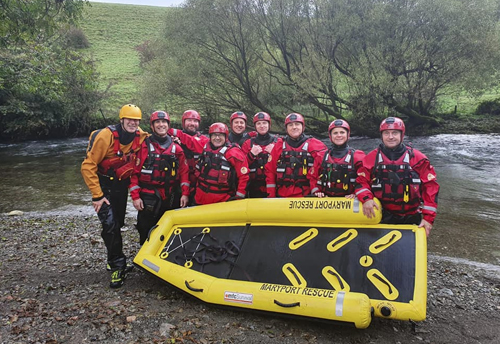 We are always on the lookout for new volunteers and it would be nice to have around 30 members.  Our volunteers come from different backgrounds, many have no experience in this area and we train them to an internationally recognised standard.
The training is expensive but for committed individuals who are willing to learn, it's all provided.  We ask anyone who would like to join to contact us, come down to the station to meet the team and see how it goes.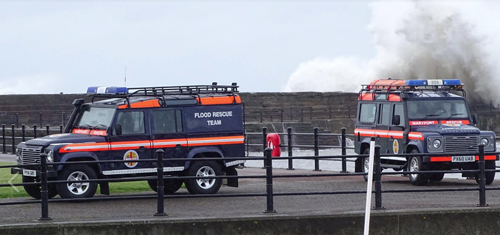 You don't have to be a Lifeboat or Flood Rescue crew, you could be part of the search team, raise funds or help around the place. We are like a big family because we sometimes end up in tricky situations together.
Maryport Rescue work alongside other emergency services in our region including HM Coastguard, Cumbria Police, Cumbria Fire and Rescue, North West Ambulance Service and Mountain Rescue.  In 2019 the team responded to around 30 callouts ranging from stranded pleasure craft, missing persons, despondent people and emergency rescue situations in our waterways.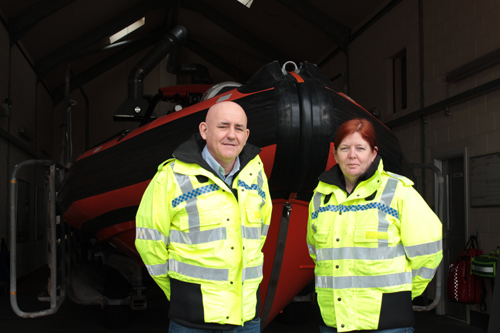 Events over the past few months have proven Britain would grind to a standstill without its army of volunteers.  The organisation requires an annual operating budget of over £25,000 and unfortunately all planned fundraising events were cancelled.  As an independent charity, they are not affiliated with government agencies and rely on the public and corporate sponsors. All donations are gratefully received.
You can also play the Lifeboat lottery where people sign up for the chance of winning up to £5,000. For more information click here.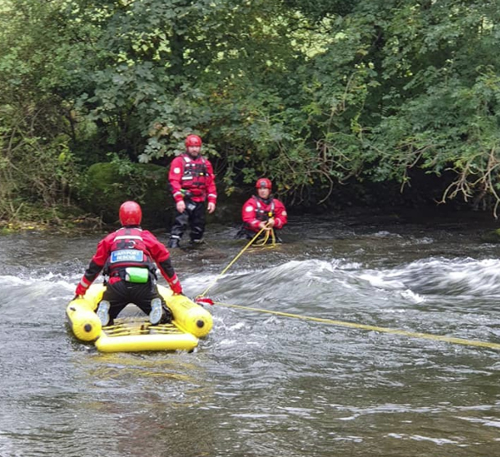 There are many ways in which a donation can be made like collection pots in shops and pubs, events held in aid of the Lifeboat, bank order forms, PayPal and donations by cheque.
"There are also practical ways you can help," explained Michael.  "It's always worth telling the Coastguard where you're going and when you expect to be back.  The Solway Firth can be treacherous and some of it is uncharted because of shifting sands.  Remember in an emergency dial 999 and ask for Coastguard.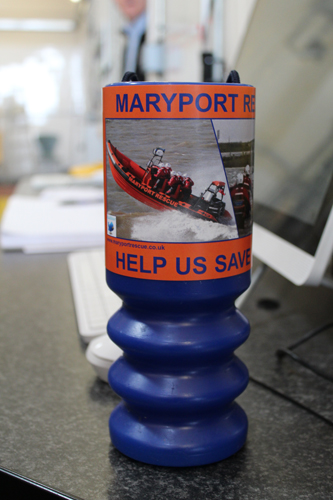 Visit www.maryportrescue.co.uk or follow them on Facebook at Maryport Inshore Rescue.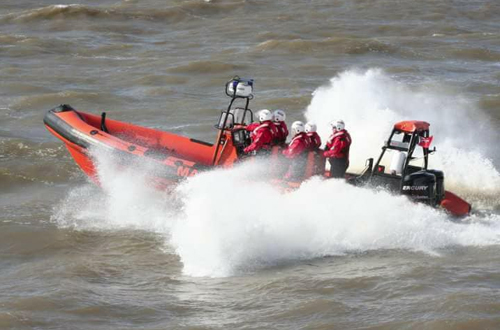 Read on to find out more about our valuable volunteer organisations. 
Would you like to advertise in The Cumbria Guide?  Find out how we can help you.
Share It: