Mountain safety starts with you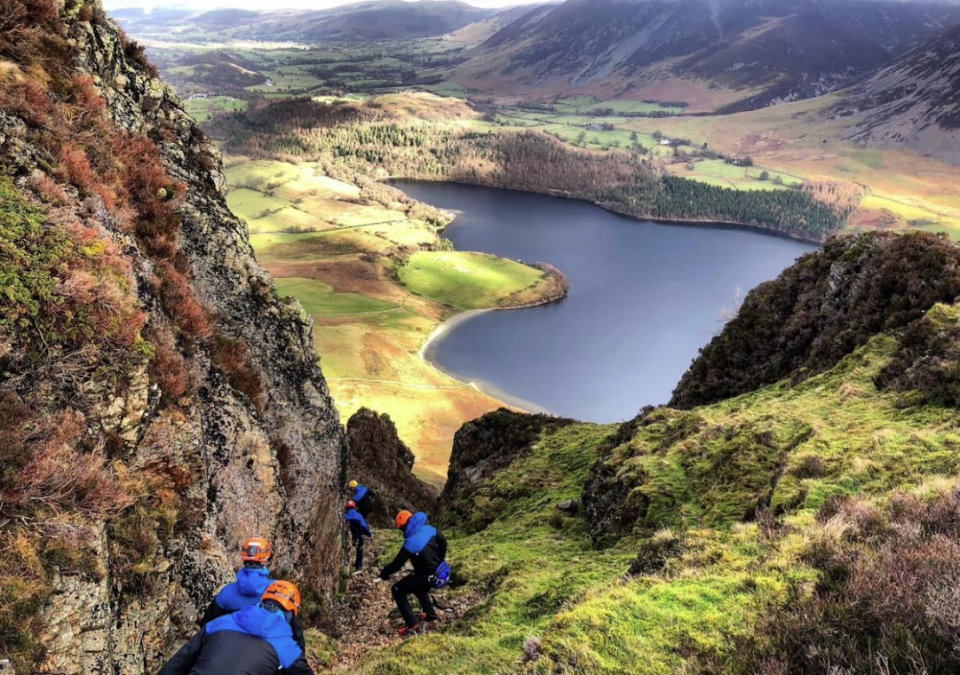 Like all Mountain Rescue Teams, Cockermouth are made up entirely of volunteers who are on call, 24 hours a day, 365 days a year.
The team are responsible for the Buttermere, Ennerdale, Lorton and Loweswater valley areas, where they help climbers from precipitous crags and ensure casualties are safely delivered into hospital care.  They also rescue a stunning number of dogs, cows and sheep.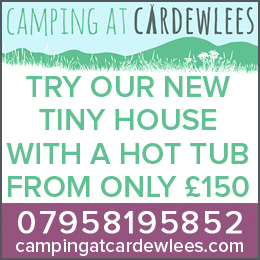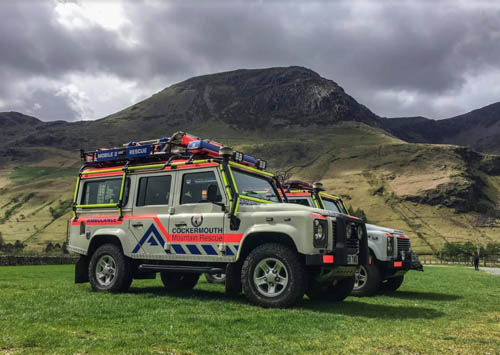 Last year Cockermouth volunteers spent over 1,500 hours on rescues but as a registered charity they are solely funded by voluntary contributions.  With an annual operating cost of over 60 thousand pounds the team are always on the lookout for donations.
However, they insist the best way to help them help you, is to be prepared before you go on your walk.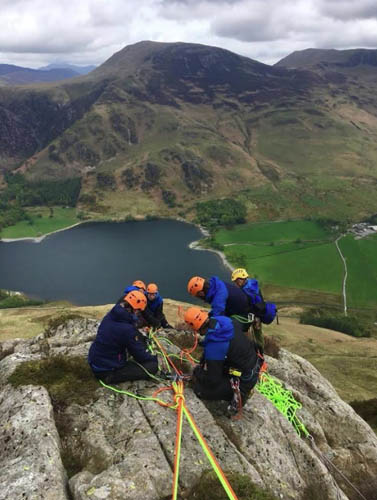 With 79 call-outs, 2018 was one of their busiest years so the team are taking their message to the public with a series of talks over the summer.  The presentations will be hosted in Croft Farm Café in Buttermere and Derek Tunstall is one of the volunteers hosting the presentations:
"We explain how we operate, how to call us out, what's involved in getting a rescue started but our most important message is how to stay safe on the fells.  We also sell merchandise so if people want to buy something or make a donation that is always appreciated."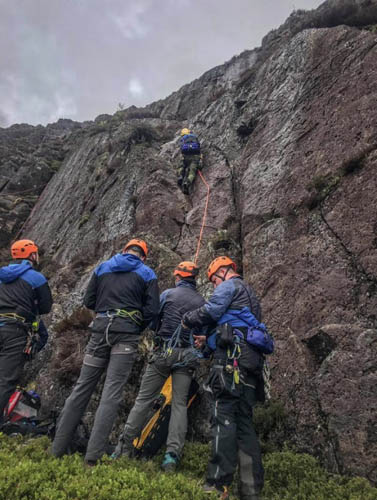 When it comes to fell walking the message from Derek is common sense:
"Weather is the first thing to take into account and the internet is a great tool for keeping track of conditions.  If the weather turns then be prepared to turn back or take a shorter route. The mountains will still be there another day.
You also need the right equipment that includes good boots and a decent set of waterproofs, if it's dry then they can be kept in your rucksack.
You'll need a decent lunch with plenty of water.  I'm Cumbrian born and bred so I'm happy to drink out of the streams but I know many people are reluctant to, so bring a good supply of fluids.  Pack more than you think you need, because you don't know what might happen and there's no point wishing you'd packed an extra Mars bar.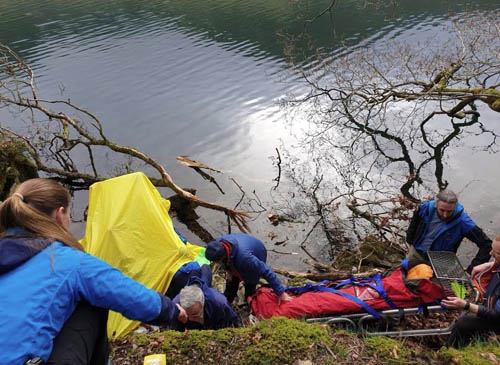 It's also vital to carry a map and compass but more importantly you need to know how to use them.  An Ordnance Survey Map of 1 to 25,000 is ideal and it's wise to bring a torch and a whistle, because you might be in an area where you can't get a mobile signal or if it's getting late the torch will help locate you.
The other thing to take into account is using your mobile, GPS is great but it drains your battery quicker and many phones will tend to lose charge in the afternoon.  We recommend walkers carry a recharger so you wont run out of power."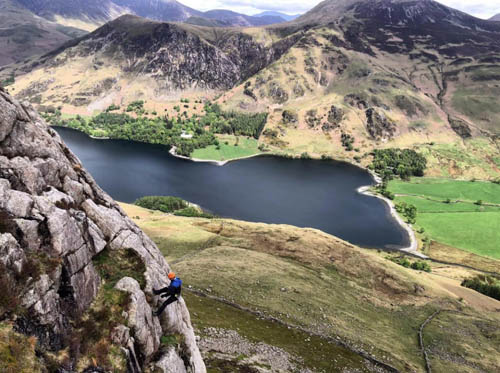 Cockermouth Mountain rescue are also happy to bring their message to schoolchildren said Derek:
"We have a couple of DVD's we show the kids one is a rescue of an eight year old which helps them relate to it and another is of a rescue in the 2009 floods.  We show them some of our equipment and vehicles.  They have a lot of good questions at that age."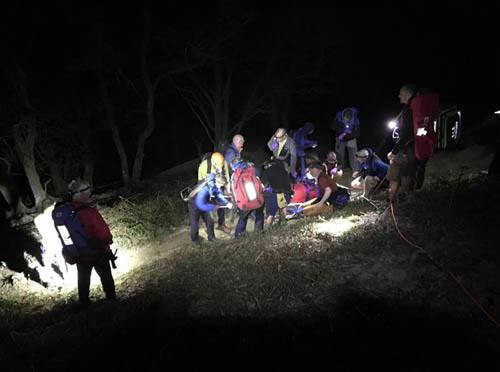 To organise a school visit contact the secretary on 01900 822715 otherwise head for  Buttermere Croft Farm Cafe (GR NY 17472 16938) every Wednesday from the 7th of August through to the 18th of September at 8pm.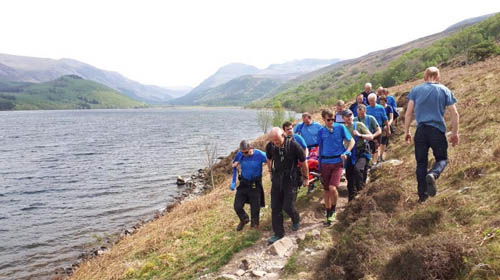 Contacting Mountain Rescue in an emergency.
Make a note of all relevant details:
Location
Name, gender and age of casualty
Nature of injuries
Number of people
Your mobile number
Dial 999 or 112, then ask for 'Police', then 'Mountain Rescue'
Give your details and STAY WHERE YOU ARE until contacted by the rescue team.  If you have no phone signal, use a whistle or a torch to attract attention or just shout and hope someone hears you.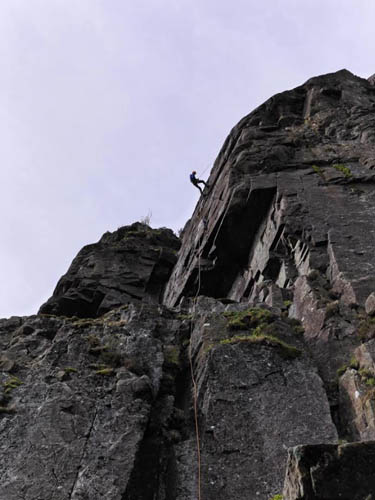 Share It: