Rusty's Treatbox – Santa Paws is Coming to Town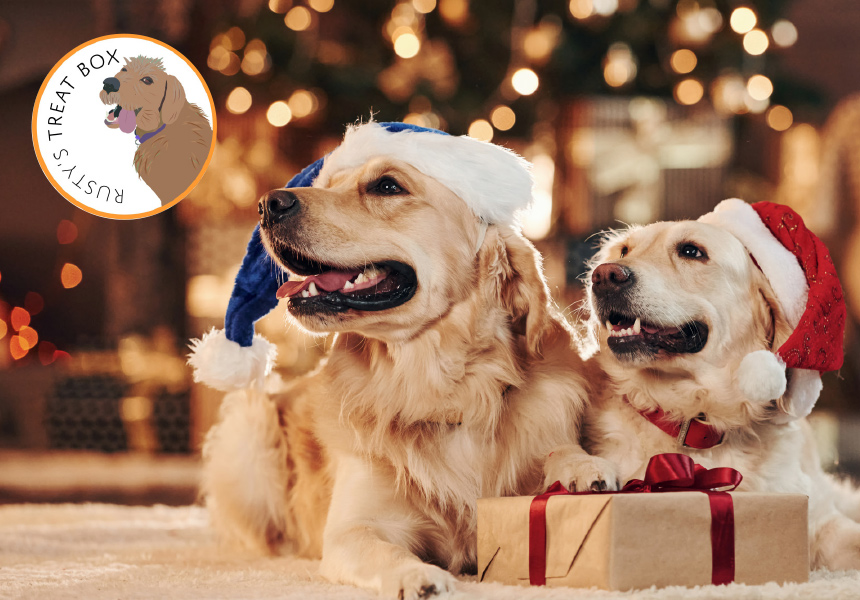 Rusty's Treatbox – Santa Paws is Coming to Town
Pupcakes, Mince pies and Wagvent Calendars…. Rusty's Treat Box has some fantastic present ideas for your pooch this Christmas, if of course they have made it onto the nice list!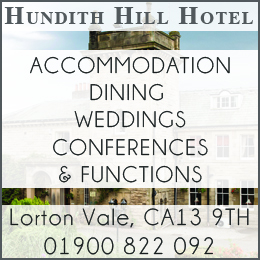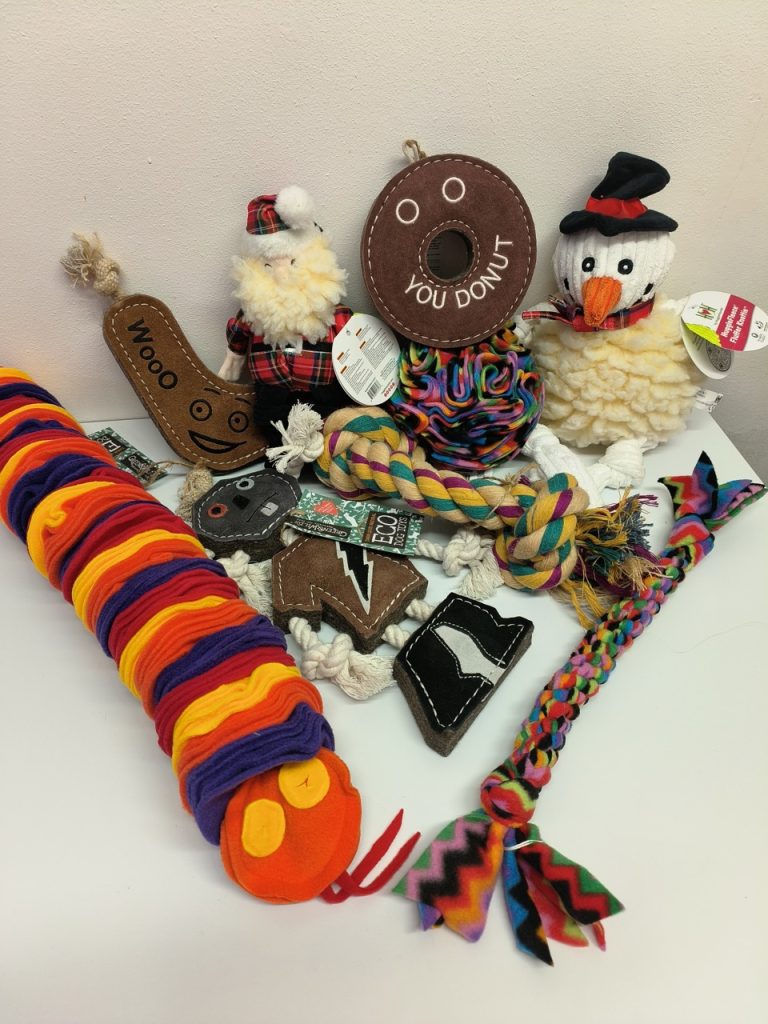 Rusty's Treat Box is the Dogs answer to a sweet shop, stocking almost exclusively natural dog treats that provide both enrichment and health benefits. Christine opened the shop a year ago and has become extremely popular with the town's four-legged customers. 
This year she is going all out to ensure local pups get a visit from Santa Paws. Her selection boxes are a huge hit throughout the year but extra special on Christmas day. You can also pick up something yummy from the Pawtisserie corner with doggie friendly mince pies and pupcakes.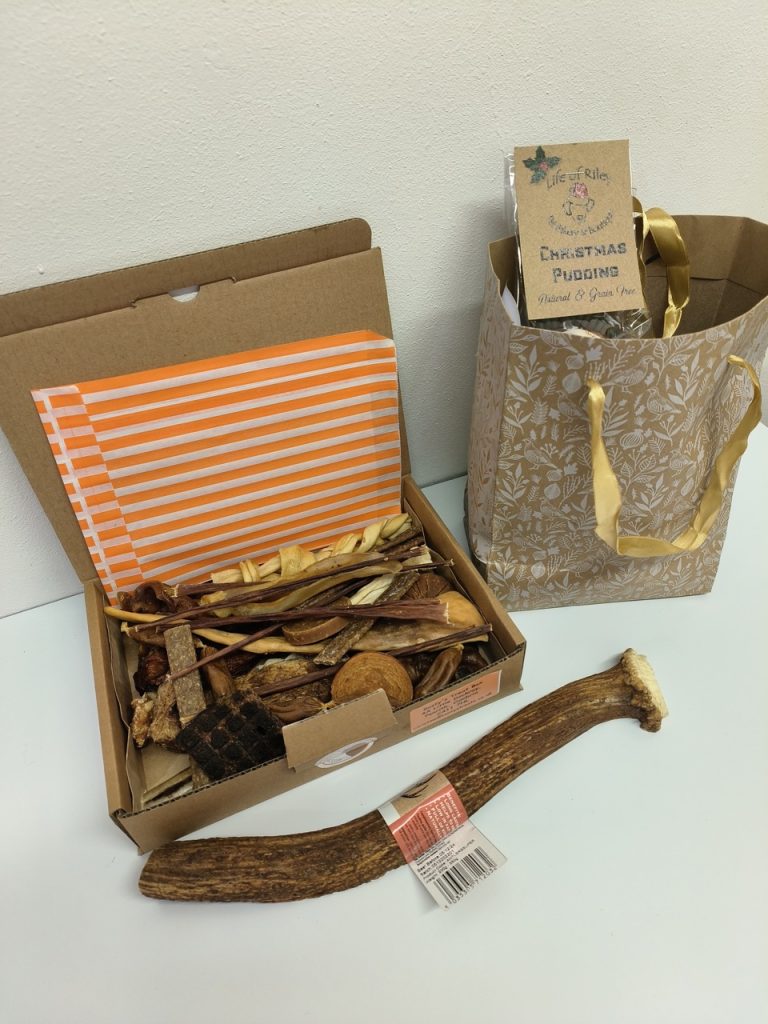 If you just can't wait until the 25th to treat your best friend then why not opt for one of Rusty's Advent Calendars or bags? With the option of a 10 day or full 24 days of Christmas, each bag contains a yummy, healthy treat for every day leading up to Christmas.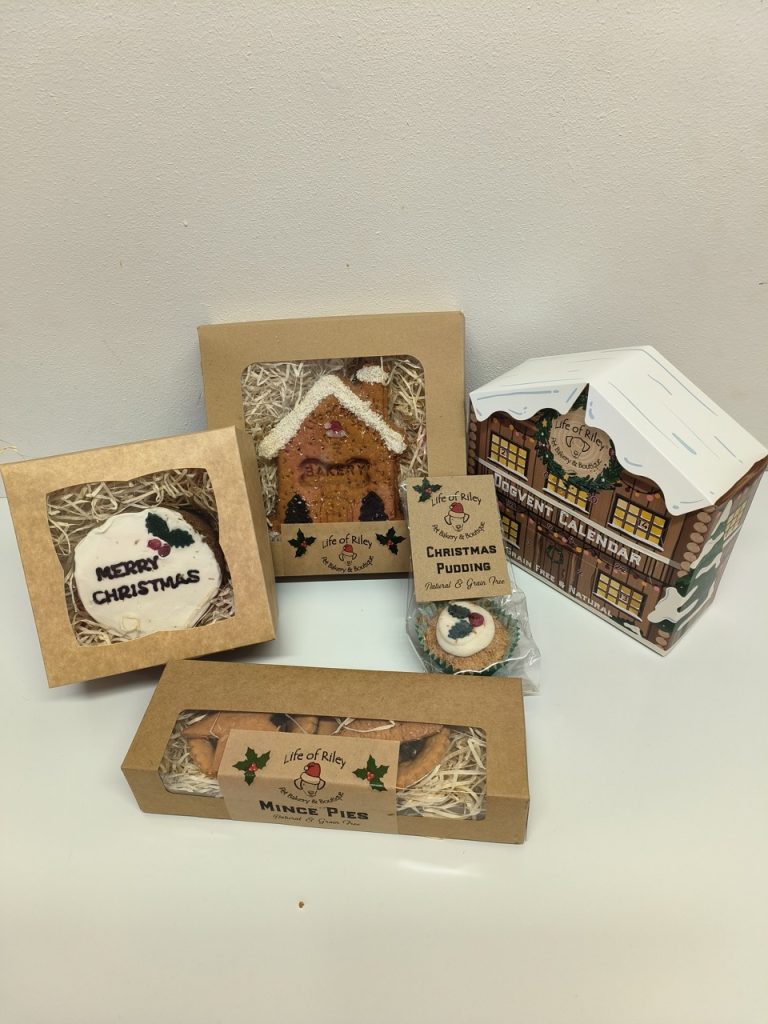 As Well as their fantastic Christmas selection of treats they also now stock the Bugalugs Pet Care range which includes a variety of locally made topical sprays as well as handmade snuffle mats and bowls which are fantastic enrichment for dogs.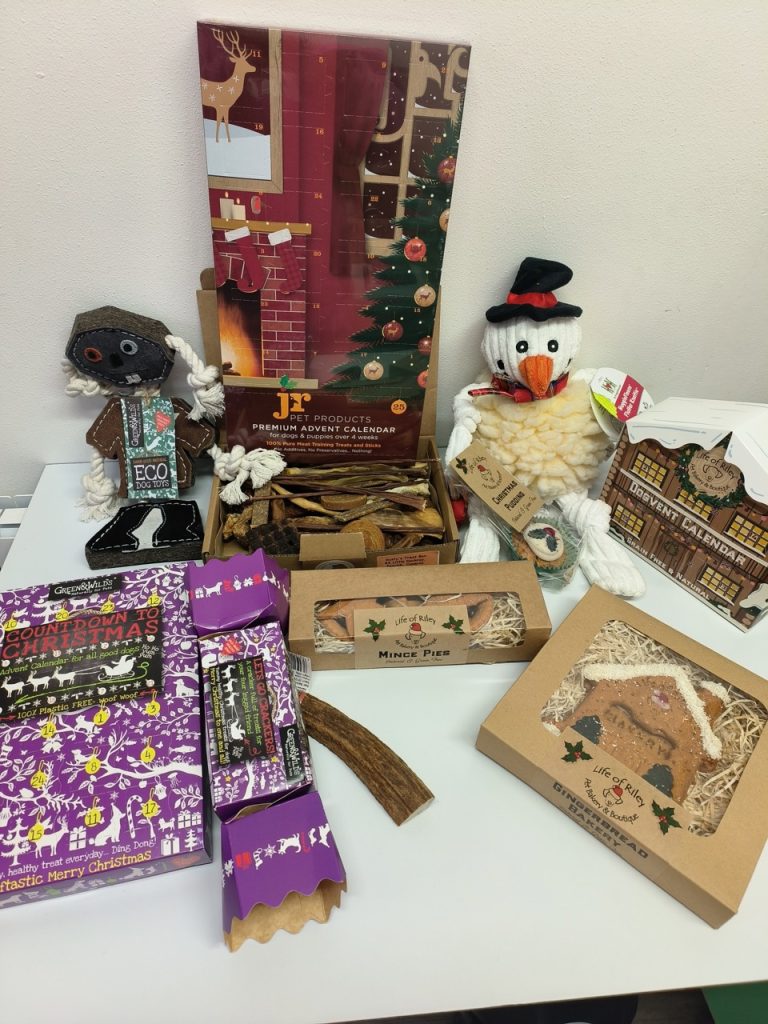 From Chihuahuas to Corsos, Rusty's Treat Box has something for all breeds and sizes to sink their teeth into. Christine has gone above and beyond to source quality, natural treats and you can guarantee there is no sign of any Rawhide! From rabbit ears which are fantastic for the canine digestive system to ostrich bones which provide a low fat, protein rich treat. 
They also stock a variety of Green & Wilds products, a brand which makes 100% natural dog treats, chews and eco friendly toys. 
So if you really want to treat your best friend this Christmas head through to Rusty's Treat Box or visit them online!
Rustys Treat Box, 4A Little Dockray,
Penrith CA11 7HL
---
To learn more about what's happening follow Cumbria Guide on our social media
---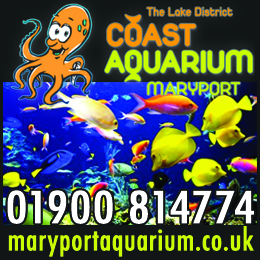 Share It: