Review: Soaked,Coming to Theatre's Across Cumbria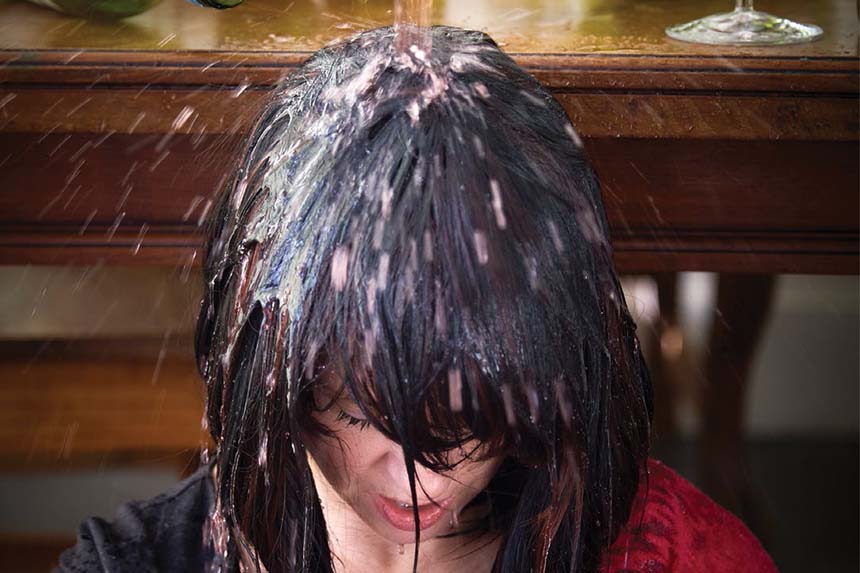 REVIEW: SOAKED – First Show Sold Out, Now Coming to Theatre's Across Cumbria. 
Review by Ste Murphy
If like me you have not sat and watched a play for years, well this is one play that will certainly entertain, have you laughing, have you thinking, but more importantly have you looking forward to another play in the near future.
Soaked takes a humorous look at how a nightly night-cap can soon turn into a daily nightmare.
Emma Rydal not only takes on the lead role of Imogen but also wrote Soaked.
Imogen is your stereotypical yummy-mummy who you would expect to find wandering up and down the aisles of any Waitrose whilst stocking up on the latest fad food of the day and of course, wine.
A rather stressed out Marketing Guru who finds her idyllic middle-class lifestyle being turned upside down, partly because of her own weakness to be lead astray by hubby and tech-wizz Rich, with the the simple popping of a cork or the sound of a bottle being unscrewed.
Witty, funny and engaging, we see Imogen and Rich basically do what many of us do after a hard day, feet up, bottle open and relax.
But these two are as bad as each other, neither takes much encouragement to get the party started and neither can find the ability to simply stop.
Alas the consequences are as plain as day, much to our delight. Seriously, they had me laughing. Both Imogen and Rich find themselves out of their depth as things quickly spiral out of control.
There is a serious message underlying Soaked which is, basically, watch how you drink not what you drink. That message however may have been largely lost on the audience at Rosehill Theatre on the opening night, as the bar was six-deep and I think most of us were, well, quite Soaked ourselves.
Great cast, great acting and a bloody good script makes for a great excuse to get yourselves along to Soaked.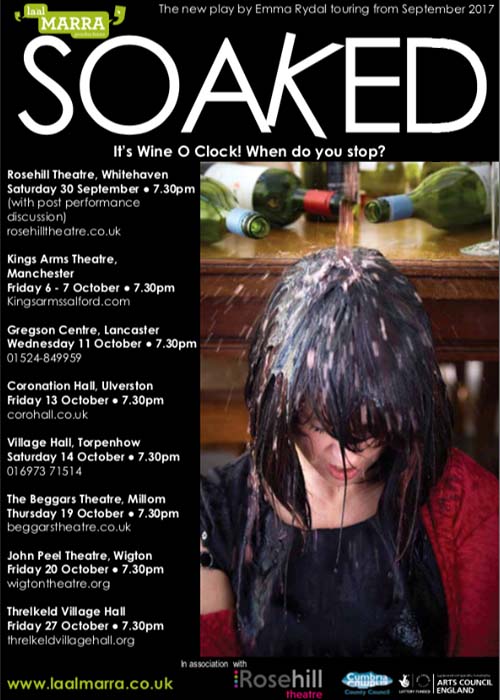 Click link for more details.