Radge Gadgie – Not as crazy as it sounds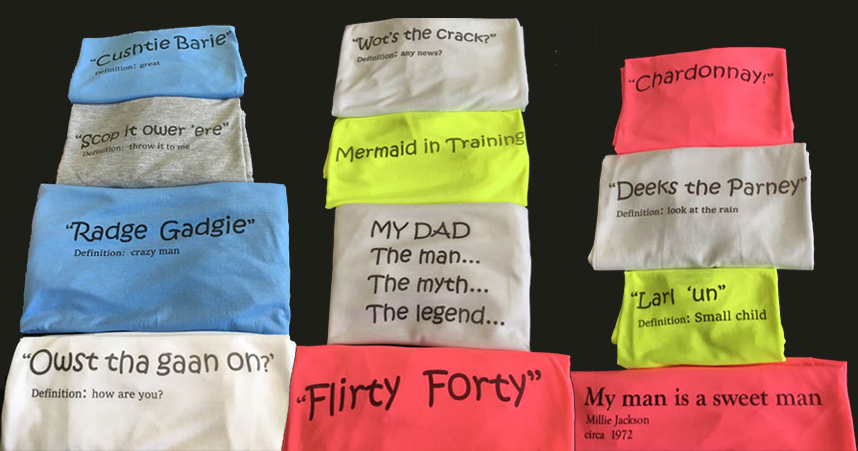 Kath Paterson has recently launched her own clothing brand 'Radge Gadgie'.   Locals will understand the offbeat Cumbrian term as meaning a crazy person.
"It was back in February that I got the idea," said Kath.  "We have so many expressions in Cumbria that are unique and I thought there as a niche in the market.  I have used Cumbrian terms but I've paid particular attention to terms from Carlisle.  Every day I wake up and think of new sayings."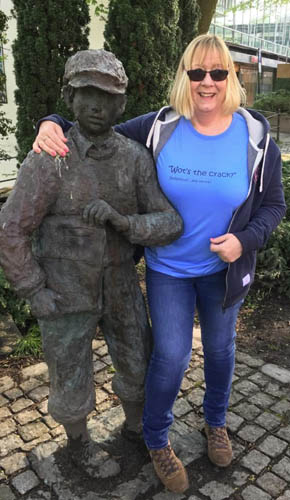 This is Kath's first foray into the fashion world, in her time she has been a police officer (Where she probably picked up most of her sayings), a ward clerk, a fitness instructor and she currently drives for CHOC, supervises the cellar bar at the west walls theatre and deals with their publicity.
Quality has been the priority said Kath: "I have hunted high and low for great quality T-shirts that are reasonably priced and I pass those savings on to my customers.  The transfers are locally made and I have an industrial press in my kitchen where I apply them.  They get right into the fabric and are guaranteed never to peel off.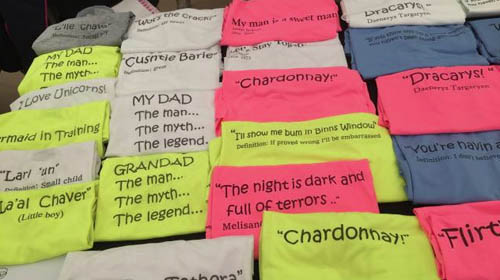 I've only started out so it's taken over my house, my spare room is filled with T-shirts."
If you have a particular phrase you'd like to see on a T-shirt then Kath will happily get it made up:  "I recently did her a flirty forty T-shirt for a friends 40th and I'm more than happy to print something up for big groups like stag or hen parties, it doesn't have to be just Cumbrian terms."
At £9.99 for a T-shirt and £10.99 for a polo shirt, they are great value.  Kath plans to extend her range into sweatshirts and hoodies as we get closer to winter.
"I also have fluorescent green and yellow T-shirts for kids," explains Kath.  "I printed up a couple for my twin grandchildren, it was fantastic.  We went out for the day and no matter where they went, we could see them.  It made life a lot easier."
Contact Radge Gadgie either via the Facebook page or phone Kath on 07834174497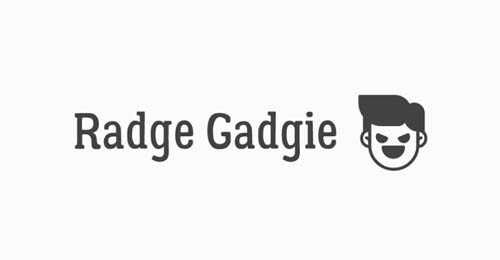 Share It: