New Outdoor Tearoom Community Space at Oak Tree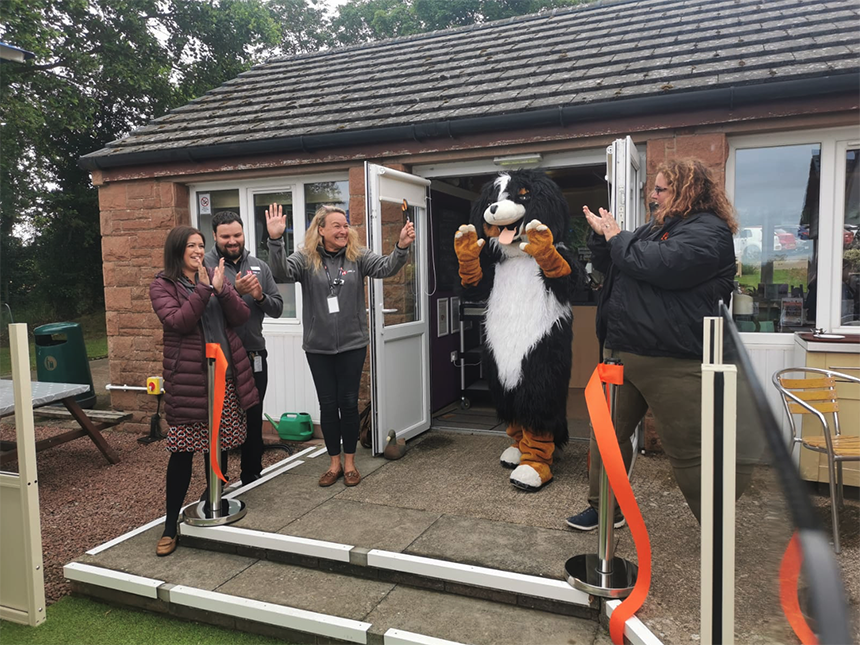 New Outdoor Tearoom Community Space at Oak Tree Funded by HSBC UK! 
Oak Tree Animals' Charity, based at Wetheral Shields, are delighted to announce that their brand new Outdoor Tearoom Community Space was officially opened this week. The area was made possible by HSBC UK who chose to award more than £20,000 to the Charity to make this community space a reality.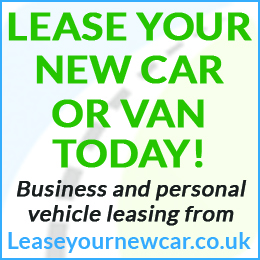 HSBC UK's Damien Sallie, Erin Torbett and Rachel Miller officially opened the Community Space to the delight of a crowd of local supporters, including several of Oak Tree's volunteers.
HSBC UK's grant will make a significant difference to the lives of people and their pets in the local community. The outdoor area provides additional seating for Oak Tree's workshops and seminars, and will allow them to reach more individuals and businesses within the community.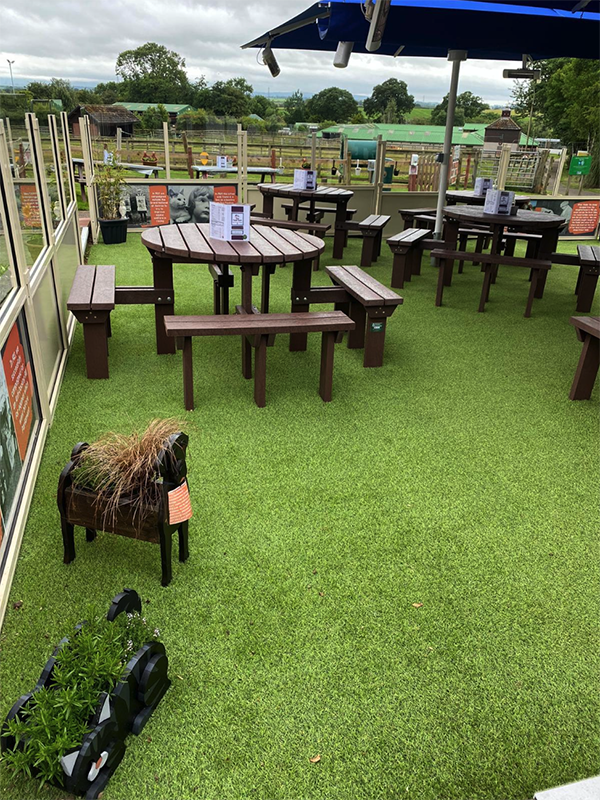 General Manager, Caroline Johnson says "The therapeutic benefits of animals and the natural world is well documented, and being outside near animals and listening to nature can encourage those who are feeling vulnerable or nervous, to talk more openly or willingly with less pressure. This grant will enable us to facilitate this type of supported discussion and allow us to provide the right level of provision for that individual. We couldn't be more grateful to HSBC UK for their generosity"
Oak Tree provides a community facility for Wetheral and is a frequent meeting place for those who are elderly, lonely or socially isolated. Small groups meet regularly in their tearoom area, united by their love of animals, often in groups attended by our staff or volunteers. The covered area outside will enable them to facilitate the meeting of these groups, bringing people together within our community, helping to prevent loneliness and allowing them to support the most vulnerable within our community.
The Tearoom at Oak Tree has also just launched a brand new enticing menu and welcomes visitors
(both human and 4-legged) 10.00am – 4.00pm 7 days a week.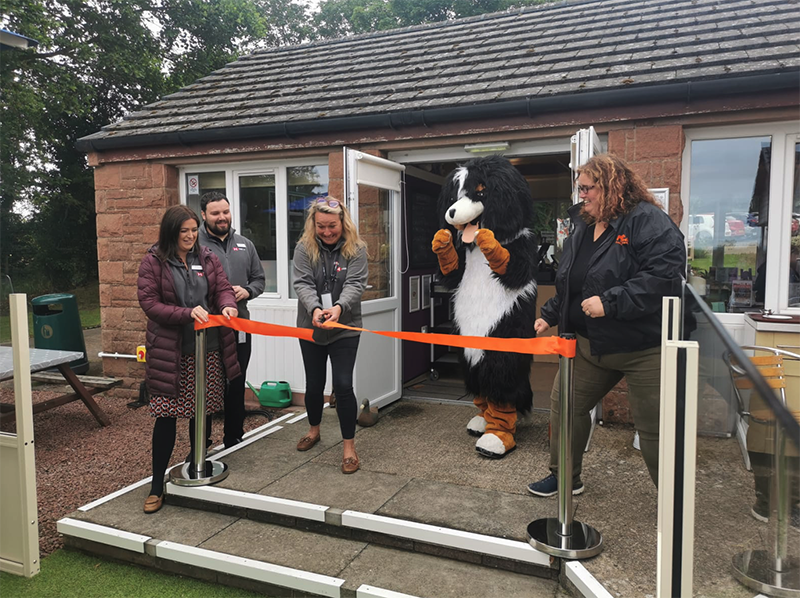 Share It: