New Music November / December 2019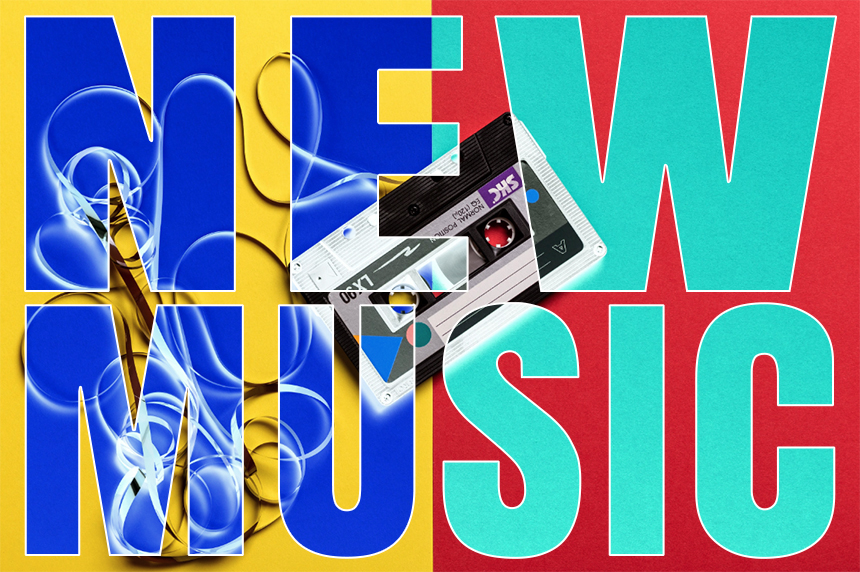 In this issue we feature two ethereal songstresses and two rockin' bands. So sit up, open those ears and engage in some romantic acoustic vibes, a hearty helping of indie pop, a staunch slice of stoner rock and a huge hot mug of all-female dream pop.
---
Rachael Caine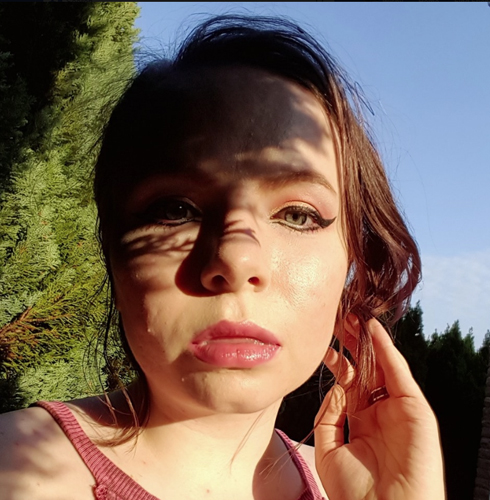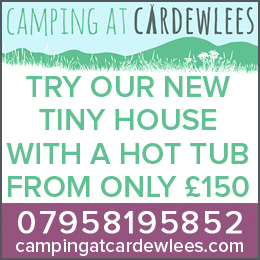 Rachael is a singer/songwriter from Workington who has recorded a heartfelt and touching EP 'Forged by Fire'.
It's the first time the 23-year-old has recorded any music but she has been writing songs for the past ten years.
"All my songs are personal and capture moments in my life," said Rachael.  "Writing songs helps me process experiences and it's just like writing a diary, it's a great way to deal with things."
Rachael played at Cockermouth Live this year but her normal haunt is the open mic night at the Wild Zucchini in Cockermouth.  To help her pay for the recording session Rachael started a go fund me page to raise a hundred pounds.
"I'd written a lot of songs over the years and I put together this idea of getting five songs that would go together.  It was partly funded by donations from friends and family, who have made it possible.  I recorded it at the Music Farm in Egremont with Tom Tyson and I'm really proud of how it turned out. The EP is entirely acoustic and I played all the guitar parts myself to create the most authentic sound I could."
Forged by Fire was recorded over July and August and is out now.  Rachael is currently studying down in Bangor, North Wales, and is keen to record and release more music this year.
Forged by Fire is available for streaming on iTunes and Spotify and you can check out her Facebook page at @rachaelcainemusic
---
The Lavetts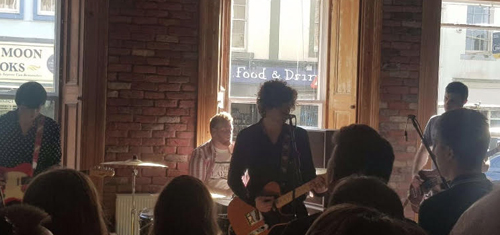 Up and coming Whitehaven Indie band The Lavetts have recently released their new single 'Silent Disco'.
It comes on the back of their self-penned debut single 'Dotage' earlier this year.  The new single was recorded and produced by Dave Connor of Target Sounds and was released early October.   
Lead singer and rhythm guitarist Brandan Rudd said: "The band came together about a year and a half ago at school, a few other guys came on board later and we started gigging not long after.  Silent Disco is our second single this year and we're really happy with how it turned out. It gives a breezy, feel-good vibe that's completely different from our first."
The Lavetts have a unique sound that you can't pin down.  Brandon says influences like Echo and the Bunnymen, The Cure, Blossoms and The Kooks may creep into their music but their songwriting is a group effort:
"I'll write a song at home and bring it in to practice, then everyone will write their own stuff around it."
The Lavetts are made up of Brandan Rudd – Rhythm Guitar / Lead Vocals, Callum Dawson – Lead Guitar / Backing Vocals, Reigan Telford – Drums / Backing Vocals and Tom Millburn – Bass Guitar.
The tracks are available on all major music streaming platforms and have featured on BBC Introducing in Cumbria.
Keep up to date with show dates, new releases and find out what the band are up to through their social media pages on Facebook and Instagram.
---
Drudge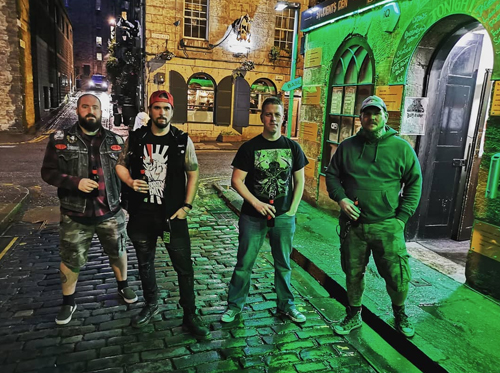 Drudge is a hard-hitting, beer-drinking stoner rock band from West Coast Cumbria.
Their music certainly comes in at the heavy end of the spectrum but the theme behind their latest single 'Lay Your Burden Down' couldn't be more sincere.  It's a song that goes out to everyone that wakes up with a huge battle going on in their skull every damn morning.
According to drummer John Branch, it was a message the band needed to share:  "People in general but men, in particular, are bad at talking when things aren't going too well.  All the band have different experiences in this and 'Lay Your Burden Down' is about trying to portray a positive message when it comes to mental health.  If it points one person in the right direction then it's done its job."
The single is an absolute belter and the video fits perfectly:  "We were toying around with the idea of a more traditional video," said John.  "But decided the lyrics would be enough to get the message across.  We've had people make contact with us saying that it could have been written about them and it's got people talking so we're really pleased."
The guys have been busy this year with a new album recorded, mixed and mastered.  They are currently making plans for its release and with only two gigs in Cumbria recently they have been playing festivals and getting out to a wider audience.    
Check them out on youtube, the usual streaming websites and www.drudgeband.com
---
Marblmoon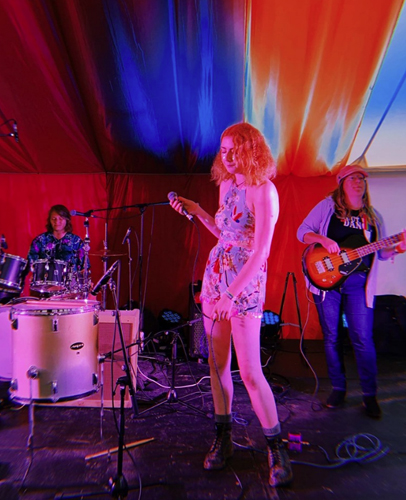 Carlisle based musician, Marblmoon, and her all-female backing band released a debut EP, Glitter and Gold, in May this year and have been riding the wave with constant gigs around Cumbria and further afield.
Marblmoon's music is ethereal, emotional and astonishingly transportive and this gifted singer, songwriter and instrumentalist whisk you away to an ambient dreamworld with atmospheric pop that's enchanting and experimental.
Ciara Bottrell is the driving force behind Marblmoon who was created about three years ago but the 24-year-old singer/songwriter has been performing since she was eleven.
"I write all my own music, lyrics and produce the songs in the studio and then my backing band recreate that onstage.  It depends on the venue whether it's a full backing band or something acoustic with just a drummer.
Marblmoon has been described as Dream Pop but I think genres fluctuate so I don't try to stick to one thing.  The newer releases are a bit darker and would be described more like an Indie Pop."
Ciara is the music worker for Carlisle Youth Zone, which is a safe and fun environment where the potential of young people is developed and fulfilled.
She has recorded a single 'Euston' that will be released in January:  "It's about London, my relationship with the city and how busy it is.  And hopefully, we'll set off on a UK wide tour next year which will be exciting."
Find Marblmoon on social media, the normal streaming sites and their Youtube channel. 
---
 Got some new original music, email us at info@theguidemediagroup.com
Share It: