Drudge: Work Hard, Play Harder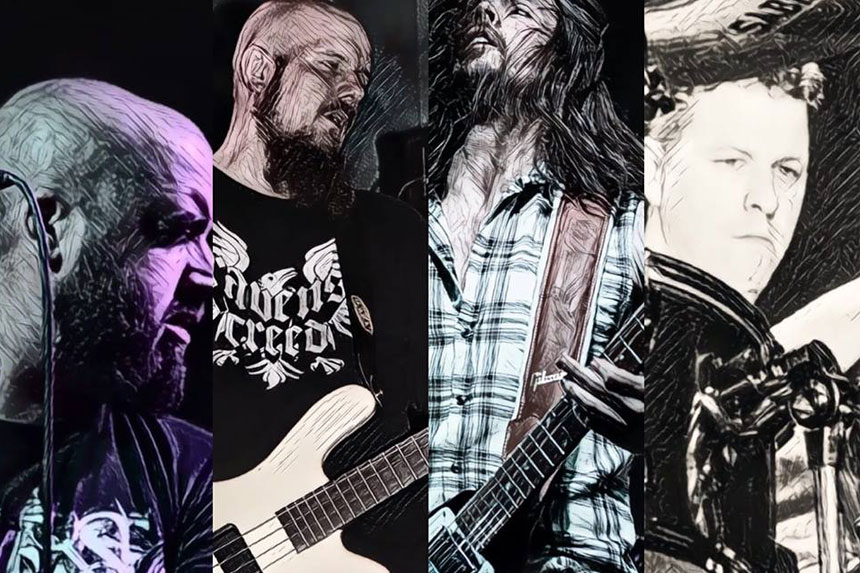 A place at the UK's largest metal festival beckons for one of West Cumbria's hardest-working bands.
Stoner rock four-piece Drudge – comprising Michael Woods (vocals), Andrew Fitzsimmons (guitar), Unyan (bass) and John Branch (drums) – are all veterans of the West Cumbria music scene in their own right. However, after honing their sound over the course of two years, the band has developed a unique and exciting, groove-laden sound which won over crowds and critics alike at the recent Metal 2 The Masses final at Carlisle's The Brickyard.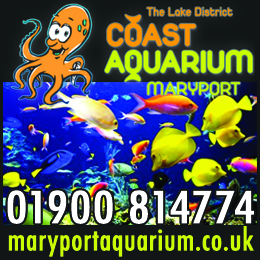 Recent single 'Cosmic Goddess' combines twin vocal harmonies with Clutch-style riffs, and is a driving slice of rock 'n' roll that is perfect for audiences at Bloodstock. The band will take to the New Blood Stage at the festival on Sunday 12 August, but not before putting in some practice on the local circuit first.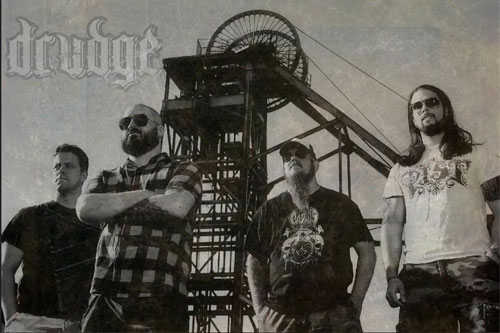 "We performed at Touch Down Festival in Workington in July," explained drummer John Branch. "It was an eclectic line-up and we were glad to bring the riffs."
While certainly on the heavier end of the spectrum, Drudge's high-energy sounds have enough accessibility to have most audiences tapping their feet. With the band busy writing throughout recent months, fans can expect to hear fresh new cuts alongside old favourites like 'Last Orders' at any of the gigs on their busy schedule this summer.
However, audiences will have plenty of time to get to know the band's latest tracks before their crowning appearance at Bloodstock, with the full Cosmic Goddess EP set to be released prior to the band landing at the festival.
The band describe being selected to perform alongside heavyweight metal acts such as Gojira, Judas Priest, Emperor and Cannibal Corpse as "a dream come true" and with interest in the band only set to grow, we could eventually see Drudge higher up on the bill this time next year.
Drudge perform on the Hobgoblin New Blood Stage at Bloodstock on Sunday 12 August. To keep up with their latest news and to hear their latest tracks, visit facebook.com/DrudgeUK or for more information about Bloodstock Festival visit www.bloodstockuk.com
Share It: