Mountain High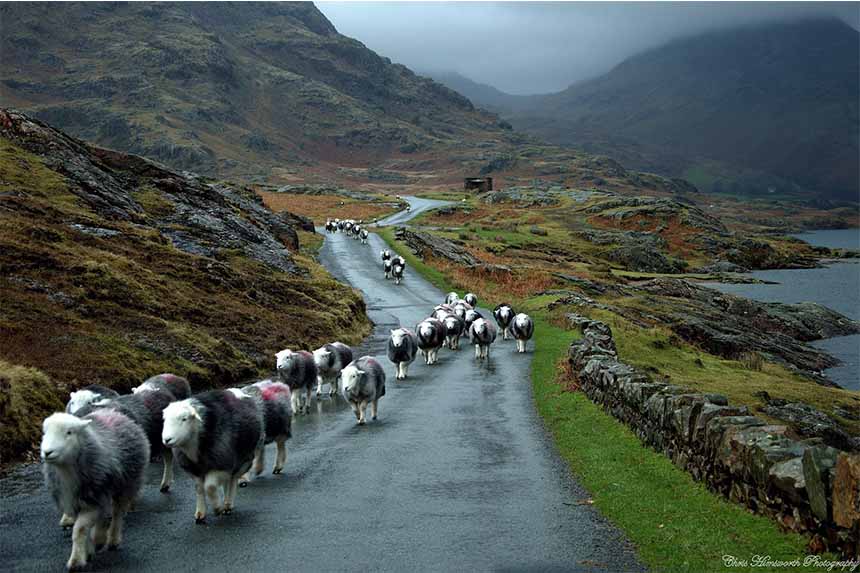 Mountain High – Love cycling? If the answer is yes, then we have a real treat for you. Lost Lanes North  blazes a trail across the North and highlights some fantastic rides right here in Cumbria.
START & FINISH: Ravenglass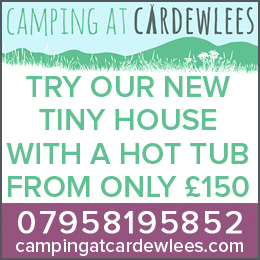 DISTANCE: 29 miles
TOTAL ASCENT: 441m
TERRAIN: All lanes. Easy. The peaks of the Lake District seem much higher than they really are.
From the Irish Sea coast to the shore of England's deepest lake and the foot of England's highest peak, Scafell Pike is just ten miles as the crow flies from the coast.
This ride begins in Ravenglass, a small, sleepy hamlet on a large natural harbour at the confluence of the rivers Esk, Irt and Mite.
When the Romans were here it was a much busier place with shipyards and a port servicing the interior via the fort at Hardknott and onwards to the Pennines.
The ride is pancake-flat across the flood plain as the forbidding forms of the western fells come into view on the horizon. Up a dead end lane and surrounded by nothing but a few farmsteads seems an odd place for a church, but St Paul's, Irton, is worth a stop .
The church is Victorian and contains some stained glass designed by Edward Burne-Jones and manufactured by William Morris, but the site is of much greater antiquity. The 3-metre-high stone cross in the churchyard is over a thousand years old.
Another even bigger such cross can be found further on in the ride at Gosforth , dated to a century later.
The Irton cross is carved in the Irish Celtic Christian tradition, while the Gosforth cross has strong Scandinavian influences, with an intermingling of Norse mythology. Together they show the power of successive outside influences on the culture of Northern England.
At Santon Bridge the road begins to climb, and the views just get better and better.
Emerging from the woods around Wasdale Hall (now a Youth Hostel) you are confronted by the Wasdale Screes  – a dark rampart of shattered rock buttresses one-third of a mile high that disgorges an almost vertical boulder field into the water.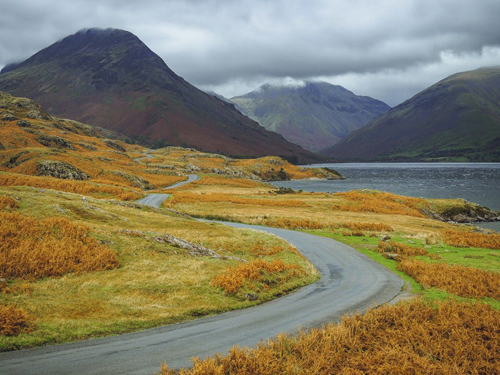 WastWater is more Norwegian fjord than English lake. Perhaps it made the Norse settlers feel at home. As well as stone crosses and tombs, they left their mark on the way Cumbrians name the landscape. The word fell (meaning hill) derives from Old Norse. So too do beck (stream), foss (waterfall), gill (ravine), howe (hill), thwaite (clearing) and tarn (small lake) among many others.
This is an extreme landscape and is fitting that it should have produced a man universally agreed to be the greatest fell runner of all time. Joss Naylor was born at Wasdale Head in 1936 and left school at 15 to work on the family farm. Naylor entered his first fell race at the age of 24 and went on to win races and set records throughout the 1970s and 80s. His 24-hour Lakeland record run saw him bag 72 peaks, covering over a hundred miles and an Everest-and-a-half of vertical ascent.
His fastest time up and down Scafell Pike is 47 minutes, and he doubts it will ever be beaten.  A living legend of the Lake District, 'Iron Joss' is now in his eighties and still keeps sheep in Wasdale.
From Wasdale Head the only onward routes are the extreme rough routes of Black Sail and Sty Head passes, so the ride retraces the route back along WastWater. Reaching depths of 80m (15m below sea level), its icy waters have held dark secrets. In 1984 divers discovered the body of a woman murdered eight years previously, her skin preserved like wax due to the lack of oxygen.
From Gosforth there's a good cycle path beside the B5344 to Seascale, from where coastal cycle path NCR 72 gives the option of a closer look at Sellafield  before returning to Ravenglass.
Discover more at https://lostlanes.co.uk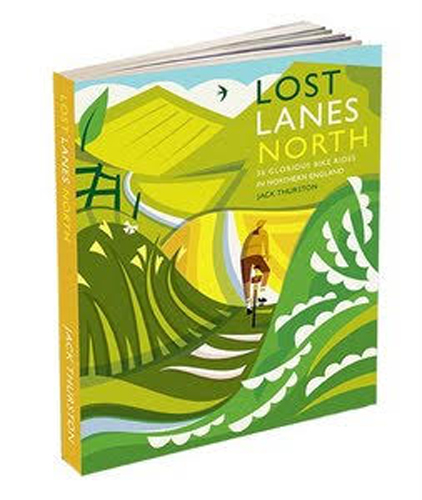 ---
WE HOPE YOU HAVE ENJOYED THIS EASY TO ACCESS & FREE ARTICLE – BUT WE COULD REALLY DO WITH A LITTLE SUPPORT
Why not become a Fan – Supporter and Member by Taking up our Limited Offer – Every edition of The Cumbria Guide delivered to your home, alongside our Exclusive 'Cumbria Guide Loyalty Card' – All of the above and also including other special offers from less than £2 per month.
Spend More – Save More and Help Support our Local Businesses around Cumbria ….
Click here Today and start saving
---
As featured in…
---
Mountain High
Mountain High
Mountain High
Share It: