Conquering the Mountain of the Gods! The Cumbrian Boy Who is Moving Mountains….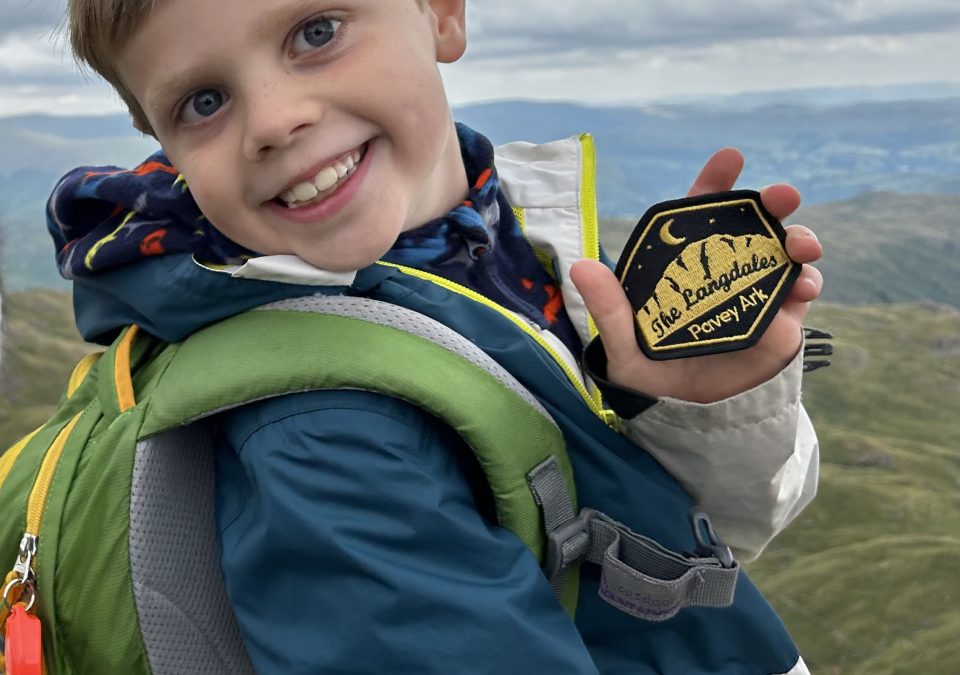 At the beginning of September, seven-year-old Frankie McMillan from West Cumbria is set to become the youngest known Briton to summit Mount Olympus, one of Europe's highest mountains, all to raise funds for Wasdale Mountain Rescue. 
Standing at a towering 2,918 metres / 9,573 feet, the summit in Greece is not only three times higher than England's tallest mountain, it also includes a kilometre of near-vertical ascent/descent on ropes.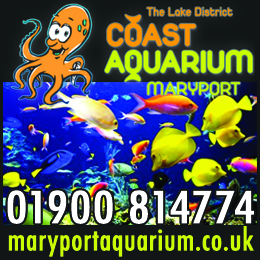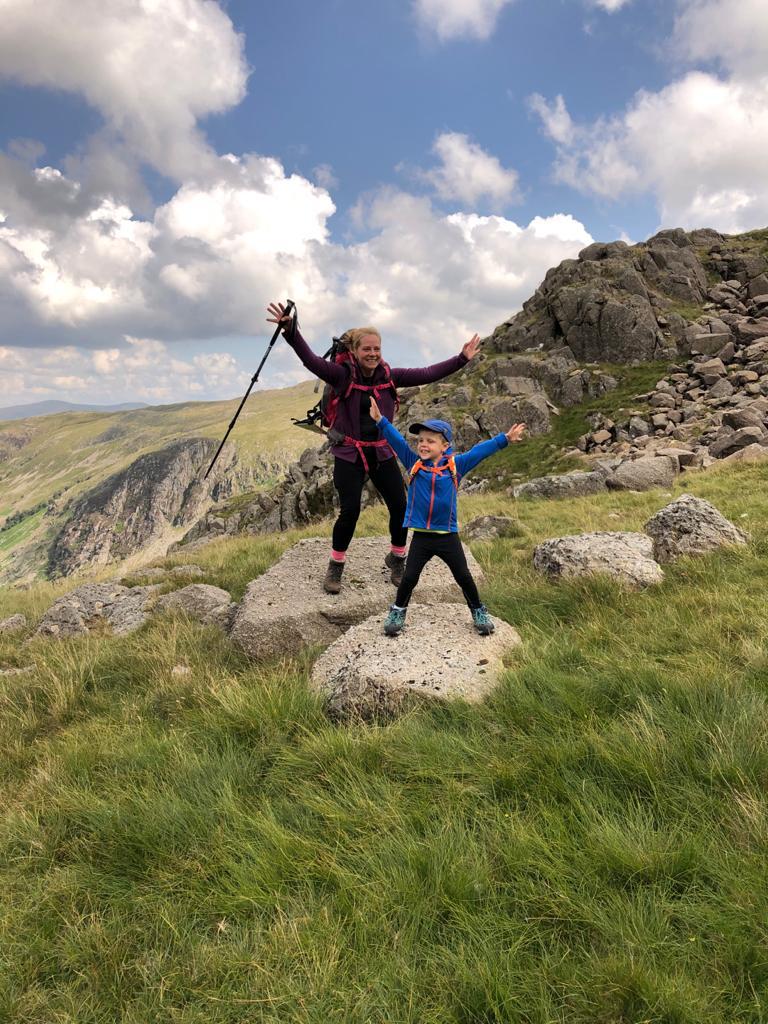 Perhaps not surprising, then, that children of Frankie's age do not usually climb the 'Mountain of the Olympian Gods'. But Frankie has been climbing some of England's tallest and rockiest summits since he was three years old. He is also considered proficient on a climbing wall. And, according to the Hellenic Mountain Guides Association, it is thought Frankie will be the youngest Briton ever to scale Mount Olympus at its Mytikas summit.
In just its first couple of weeks, Frankie's fundraising page for his extraordinary feat has raised almost a thousand pounds – a third of his target – for the Wasdale Mountain Rescue Team, the local heroes who volunteer their time and their skills to help those who get into difficulty in the heart of the Lakeland fells.
They are the hills and mountains that Frankie knows well already, despite his tender age. With his mother, mountain leader Basia McMillan, he has summited (at the time of writing) more than 280 fells and mountains including 190 of the 214 Wainwright fells catalogued in the 1950s/60s by the famous illustrator and cartographer, Alfred Wainwright.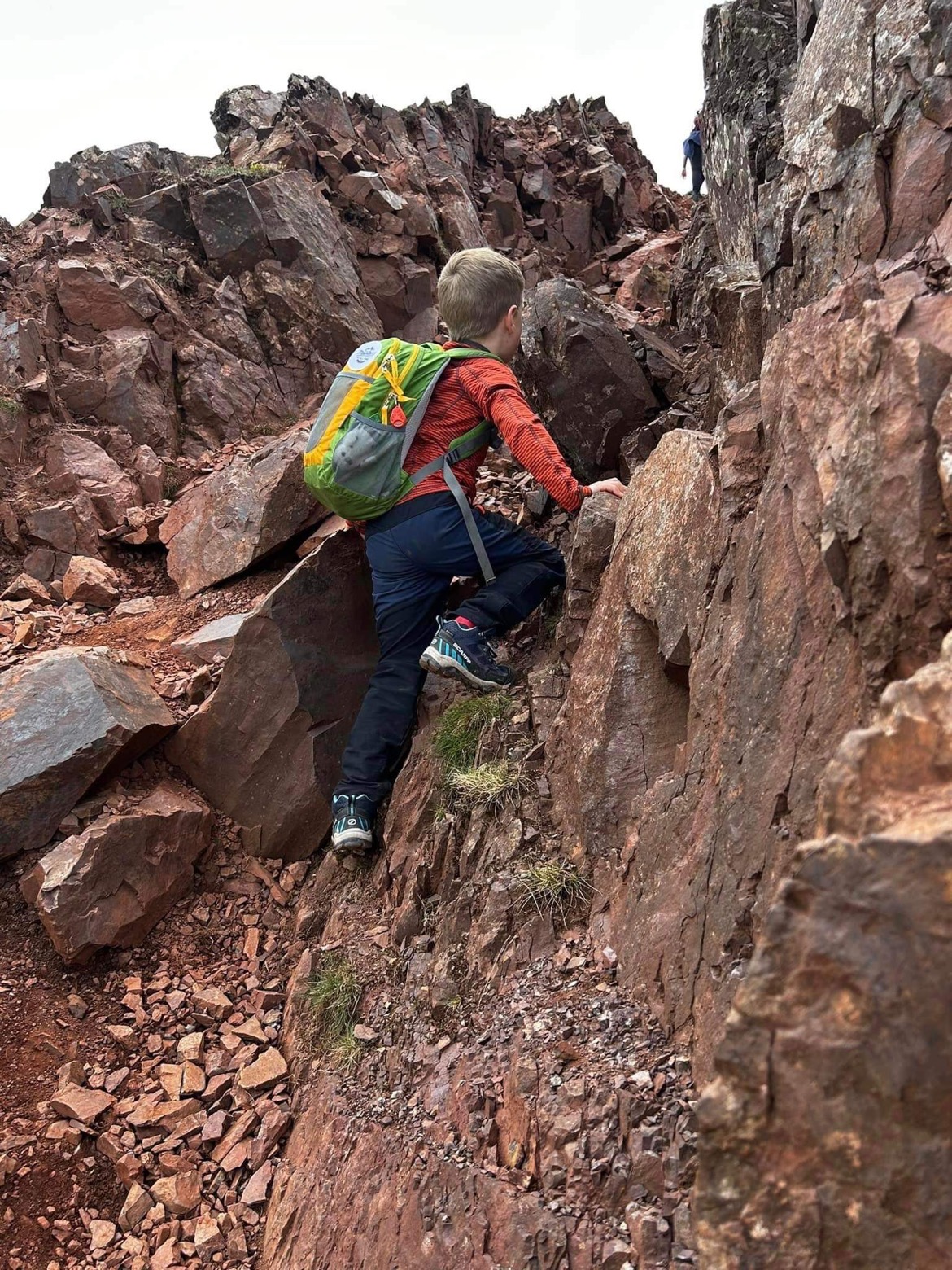 Frankie McMillan reached his first summit at the age of three, when he climbed Catbells on the shores of Derwentwater in the Lake District. Catbells, which stands at 451 metres / 1,480 feet, is known for its scramble and steep ascent.
He is well-known on the fells, as half the mother-and-son 'Hills and Skills' team offering guided walks across the whole of Lakeland, from Scafell Pike downwards.
Frankie's fundraising page can be found at:
https://www.justgiving.com/page/basia-mcmillan-1689260661320
Share It: