Local book releases for history buffs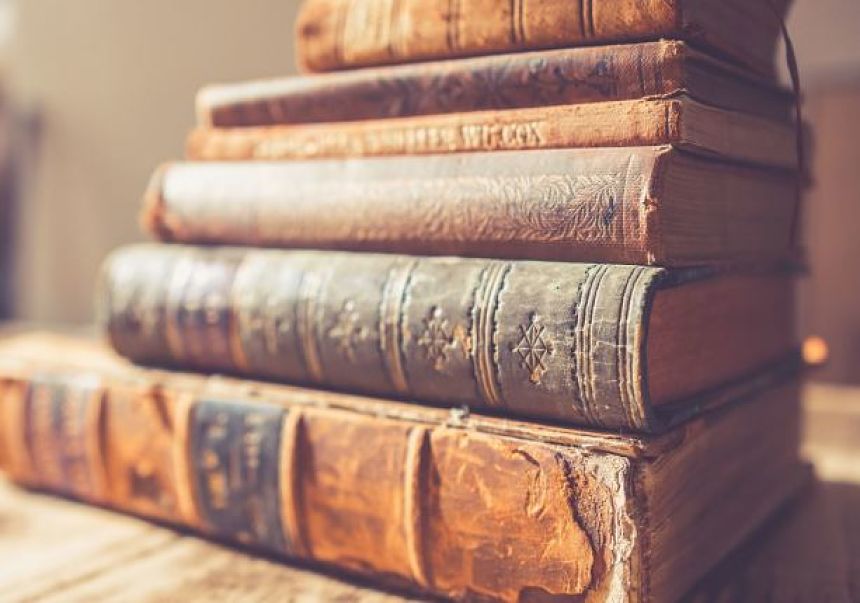 Research, preparation and publishing mean that writing can be the easiest part of putting a book together.  It's tough getting something off the shelves and into the hands of people who will love them but The Guide is happy to help our local talent.  Here's a selection for you local history buffs.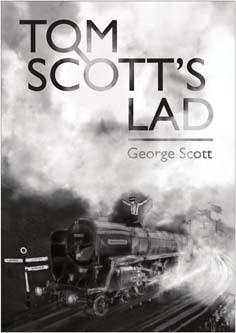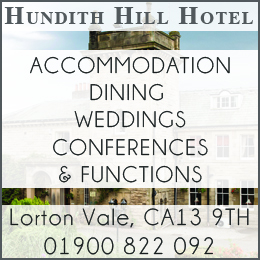 Tom Scott's lad by George Scott
 George Scott has dedicated his life to this county and the wildlife that makes it so special.  33 years ago he founded Knoxwood and the wildlife rescue centre has been helping sick and injured wildlife from the North of England ever since.
His latest project is far more personal as it delves into his childhood.  'Tom Scott's Lad' follows George through his childhood on never ending exploits for amusement, pennies and adventure. Born in 1942 George came into the world at a time of rationing due to the war, Cumbria was a different place back then and for those looking to indulge a passion for history or their nostalgia then this book is the perfect tonic.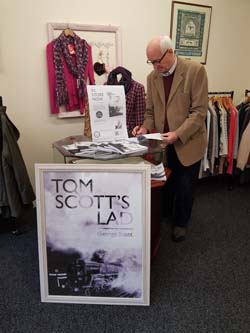 "Really it was written for the family" said George  "but it sort of expanded and they convinced me to publish it. It's supposed to be a light-hearted look at my early days and I'm hoping it'll bring a smile to people's faces."
George was on hand to sign copies when it was released on the 19th of October at Knoxwood in Wigton.
"It's was brilliant, I thought I'd sell ten or a dozen copies but I sold about 40 on the launch."
Currently George's book is only on sale at the Wigton branch of Knoxwood but they are hoping to make it available in all branches.  The book costs £5.99 and all proceeds will go to Koxwood.
For more information visit www.knoxwood.org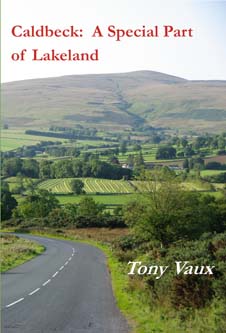 Caldbeck – A Special Part of Lakeland
When Tony Vaux and his wife Sally moved to Caldbeck in 2003 they were intrigued by a plaque carved with the name 'Robert Vaux 1722' on their farmhouse.  An unusual coincidence it wasn't until Tony retired that he had a chance to investigate further.  His research unearthed fourteen generations of Vaux's lived in Caldbeck and once he'd scratched the surface he felt compelled to dig deeper.
The chapters are divided into historical periods from prehistoric times to today.  Beginning with the geology that shaped Caldbeck's landscape and the prehistoric peoples who first lived in the area, it moves through a variety of settlers from the Romans to the arrival of the first Christian Missionaries and Norse invaders.
Caldbeck faced three centuries of disaster, slightly protected by its upland situation, it suffered less than others but fortified farms were the norm.  Caldbeck was completely devastated by a Scottish attack at least once and the suffering was made worse by the Black Death.
However in the latter years there has been an element of prosperity as the book traces the town through to the present day.
The book launch was on the 17th November at 11am in the Caldbeck Parish Hall.  It will be on sale in local shops including Bookends (Carlisle and Keswick). The price is £15 (with a 10% discount at the launch event) and all proceeds will go to the local school.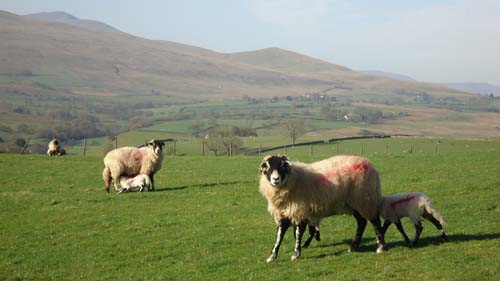 Email [email protected] for further information.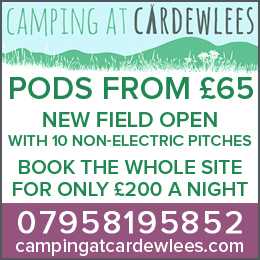 Share It: