Hot-Footing it for Fletchers Fund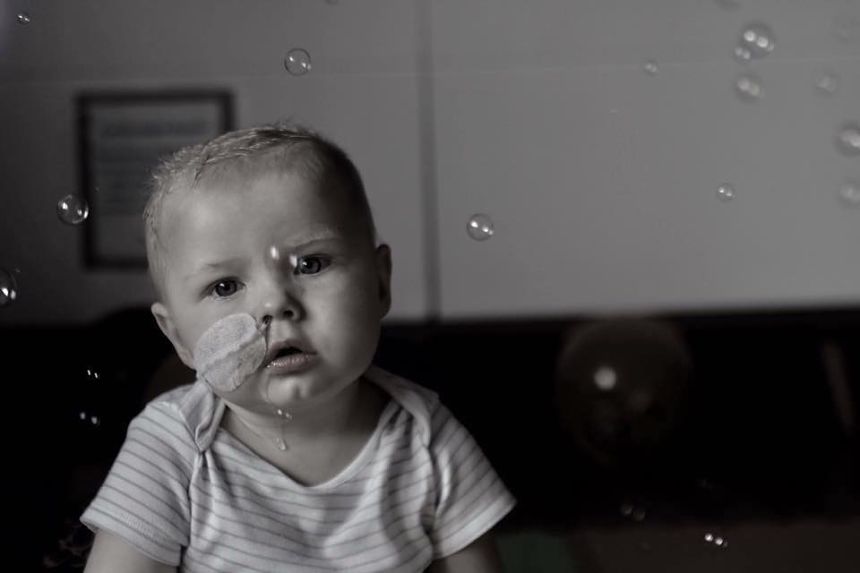 This Halloween season, a fundraising event with a difference is taking place at Carlisle Rugby Club on 27 October, in aid of Fletcher's Fund. 
Fletcher's Fund was started in 2017 by Leanne and Lee Fisher in the memory of their son Fletcher, who sadly passed away aged 22 months and 27 days old after a battle with cancer, just one month before his second birthday. 
The registered charity raises money to provide grants to families who are affected by childhood cancer. These grants enable families to purchase play equipment or to fund days out with their children. 
"So far we've raised over £34,000," explained Leanne. "We've been able to provide grants to 32 families. Our mission is to enable families to make memories together through play and having fun, just like Fletcher used to love doing."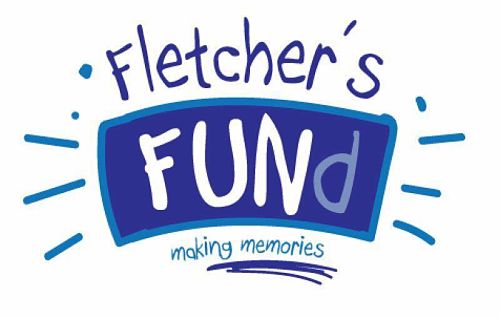 The charity also works with paediatric oncology wards on various projects. To date, Fletcher's Fund has donated over 300 Isolation Arts & Crafts bags to Leeds Children's Hospital and the Great North Children's Hospital. 
While Leanne and Lee routinely organise charity events, this Halloween they've decided to break the mould and arrange something different: a firewalk over hot coals.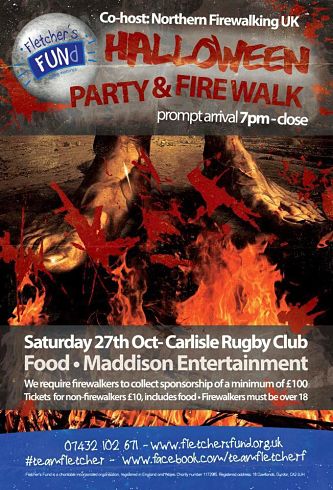 The event, in conjunction with Northern Firewalking UK, will give approximately fifty fearless fundraisers the opportunity to push themselves out of their comfort zone for a great cause. Budding firewalkers are encouraged to don their best Halloween fancy dress – although spaces are limited, so requesting a registration pack early is advised. 
Free food will be provided for all firewalkers – but spectators needn't worry about being left out. For just a £10 contribution those who simply wish to enjoy the atmosphere can also enjoy full catering, while music is being provided by Maddison Entertainment, in an evening which promises to create lasting memories for all involved.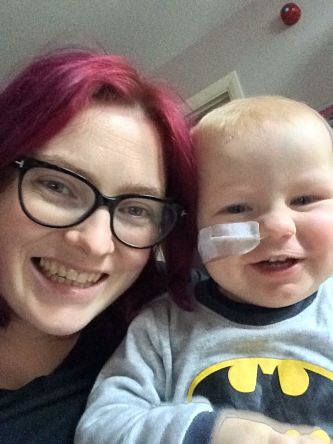 The Fletcher's Fund Halloween Firewalk takes place at Carlisle Rugby Club on Friday 27 October. Firewalkers are requested to raise a minimum of £100 to take part. To register your interest and request a fundraising pack, visit www.fletchersfund.org.uk. 
           __________________________________________________________________ 
Wetheral Community Hall Science Extravaganza – 29 September  
The Science Booth is offering children a chance to get hands-on during an interactive slime making activity to raise money and awareness for Fletcher's Fund. The event takes place on 29 September at Wetheral Village Community Hall. Tickets must be purchased prior to attendance, and cost £5. The price includes refreshments for all children taking part. Adults go free and a selection of teas, coffees and cakes will be available for grown-ups to purchase. 
Share It: