Get the dress right and you're halfway there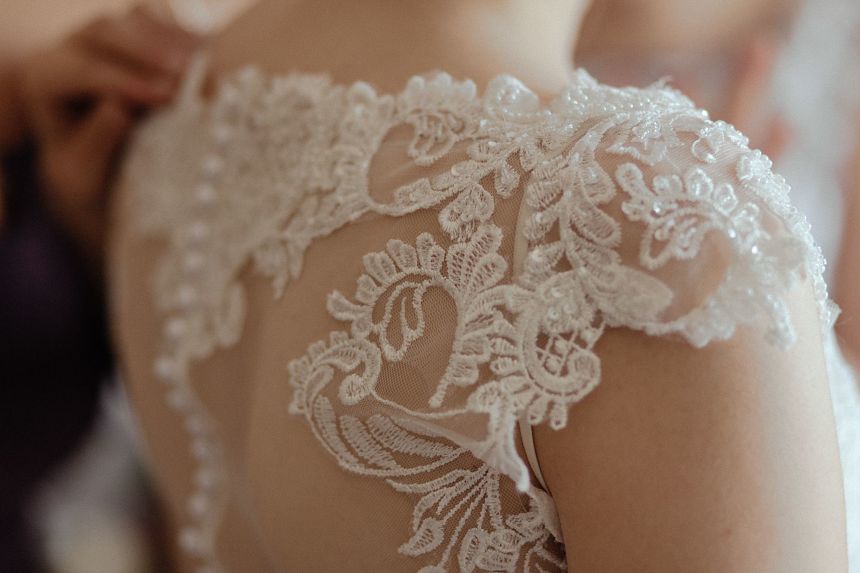 Words by Danielle Murphy Wedding Dress
We all love a good wedding and if we are honest it's the dress that tends to generate the most interest. But with so many options, styles, colours, materials and prices – finding the perfect dress isn't easy.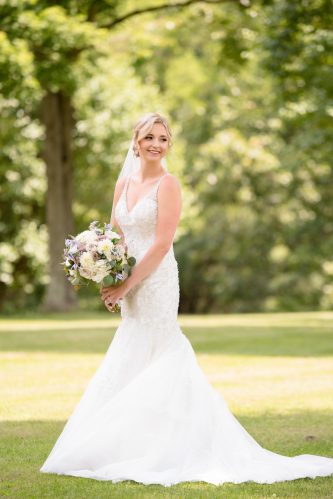 However there's no need for panic because we've been talking to an expert in all things weddings.  Ailsa Taylor from the award winning bridal shop the Wedding Warehouse has been in the industry for over 30 years.  Ailsa has seen it all in her time, she's seen fashions come and go and if there's anybody you should pay attention to then it's her.
"Many of the brides that come to us will have an idea of what they want in their heads and completely disregard anything else.  However what tends to happen is we pick out a few that we think will suit the bride.  If she's open to ideas she will try on something a bit different and fall in love with a dress she never thought she'd like. So be open minded and trust us, we really want every bride to look fantastic on her special day and we want them to find the perfect dress."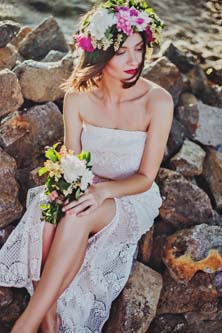 In the last few years we have seen materials such as lace taking the top spot when it comes to bridal gowns, however this year it looks like satin might be number one.  That's not to say lace isn't still popular – because it is – but satin is really having a moment.
Ailsa believes another fabric which is set to dominate is mikado.
"There is a lot of silk and mikado being requested for weddings this year. I love working with these materials and they are so beautiful. They make gorgeous wedding dresses."
When it comes to style there are so many choices, from princess to fishtails, with so many options it can be overwhelming. Fortunately if you visit the Wedding Warehouse you will have a team of experts who are able to offer great advice.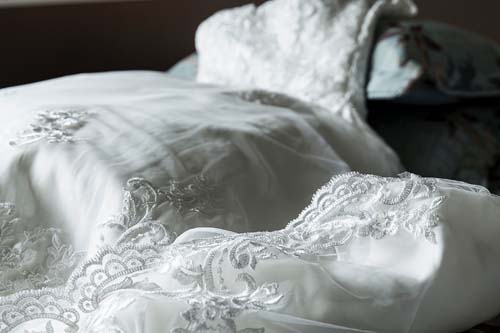 Remember that looking for your wedding dress should be a joyous experience, it doesn't need to be stressful. Choosing your dress is an extended part of the build up to your big day, the second you lay eyes on that special dress you're going to get married in is a magic moment.  It's also a chance for you to spend time with your nearest and dearest.  However,according to Ailsa, you should choose your companions wisely.
"I would advise any bride-to-be to really think about who they bring along with them, it should be people whose opinion you value. Too many people will mean lots of different opinions and all it takes is one person to notice some small thing on the dress of your dreams and it could completely skew your opinion of a dress you actually really liked."
Ailsa and her team's dedication is just one of the reasons to stay local when looking for a dress. With so many cheap options online it can be tempting, however if you want a dress that is unique and show stopping then staying local is the only way to get that.
"There are many benefits to staying local, one of them is that we really care about our customers. We're available to take care of any alterations you might need we'll make sure your dress is perfect for your wedding day." said Ailsa.
It's benefits like these that you won't get by shopping online or in big cities. Every customer is important to Ailsa and her team, they strive so hard to ensure you leave the shop happy, excited and most of all confident.
So if you are on the hunt for that perfect gown and you want something unique, personal and beautiful then trust the experts and get in touch with Ailsa at the Wedding Warehouse.
To make an appointment with Ailsa and the team call 01228 595956 email info@bforbride.com
 For more information visit www.bforbride.com