Football For Everyone at Winscales Pan Disability Football Club
Winscales Pan Disability Football Club are on the lookout for players aged sixteen and over for the upcoming season.
"The season runs from March until October," said Jonathan Ostle. "And we play in a league every second Tuesday of the month at Carlisle's Richard Rose Academy. We'll hire community transport to travel through as a team and play against places like Carlisle, Penrith and Kendal in league matches. We also train once a week at Lakes College on Wednesdays at 5 pm."
Pan-disability means anyone with a disability can join, it covers learning and physical disabilities or mental health issues. The only stipulation is a safety assessment if a footballer uses walking frames.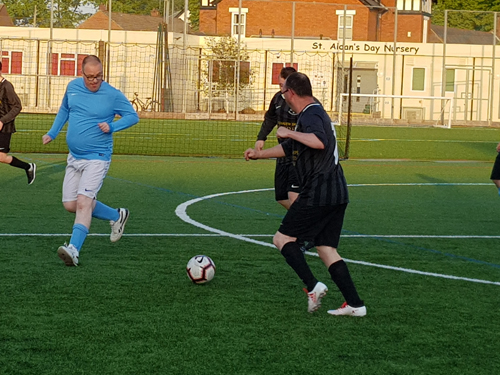 A disability football club has been running in West Cumbria for several years but in the past eighteen months, an amalgamation with Winscales has seen numbers rise with easy access to a state of the art training facility. The club now has players from as far afield as Frizington and Aspatria.
"There was nothing like this in the area for adults," said Jonathan. "We started up with 3 or 4 players and we now have about 12. We're planning on entering a second team so we're now looking for more players.
We are looking for ladies for a female team and we'd like to enter a Low Ability team too. Low Ability simply means someone who would rather play football at a walking pace. It's for people that struggle to run or pass a ball quickly and the game is played at a slow pace. Of course, we are still on the lookout for players in our middle and high ability teams.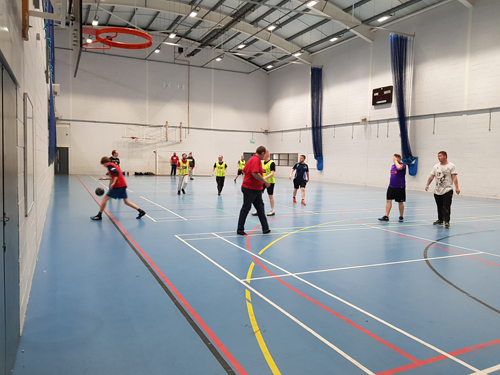 It's about getting out of the house, we find many of our players spend a lot of time inside because of anxiety issues or their disability restricts them. Football is about coming together, it's about community, enjoying ourselves, meeting new friends and including everyone.
 Jonathan is always on the lookout for coaches, support staff and drivers as well as players so if you're interested in joining, helping out or would like more information please email [email protected] or give him a call on 07899811990.
Share It: