Engineering Academy launched to meet skills needs in Cumbria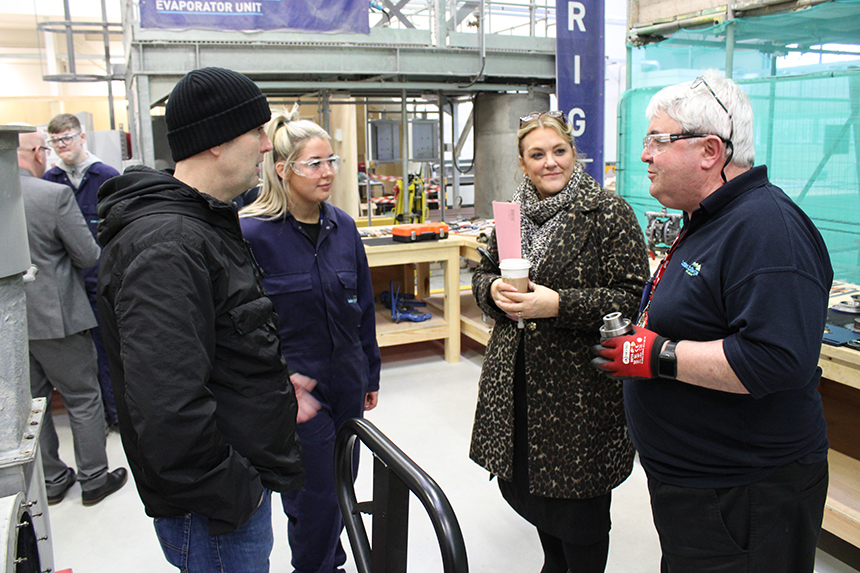 Engineering Academy launched to meet skills needs in Cumbria
AN INNOVATIVE Engineering Academy has been launched by Lakes College to deliver high-quality apprentices for major local employers in the engineering and manufacturing sectors.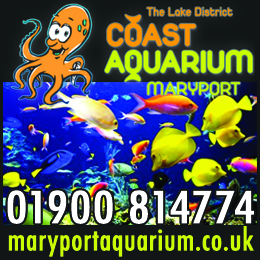 The college is investing in the latest equipment to kit out the academy, which will be based on the college campus at Lillyhall.
Apprentices will get an in-depth introduction to engineering for one year before joining their employer in the workplace.
The new academy is delivering apprentices for employers including Morgan Sindall, PPS Electrical, Shepley Engineers, Responsive Ltd, OneAIM, National Nuclear Laboratory, Balfour Beatty and PAR Systems.
Work on the facilities is being carried out by Thomas Armstrong, with completion expected in Spring 2023.
Gary Martin, director of curriculum and skills at Lakes College, said: "We are excited to be creating this new Engineering Academy to deliver the talented engineers local employers need to succeed in Cumbria.
"This academy is a major investment by Lakes College in creating a skills base in Cumbria which employers have told us is needed, and will ensure that Cumbrians can take advantage of amazing opportunities in the world of engineering, manufacturing and nuclear.
"We are delighted to already have the backing of fantastic employers for this project and it has been a pleasure to see their apprentices making use of the facilities we have created for them."
A number of local employers were invited into Lakes College during National Apprenticeship Week to take a look at the facilities.
Kieron Hersnip, early careers advisor at National Nuclear Laboratory, said: "I was so impressed, the students are so lucky to have these facilities that they get to experience every day.
"I think what I enjoyed most is that when I walked in I saw our apprentices with smiles on their faces.
"Not all providers have these kind of luxuries and the facilities speak for themselves."
Hannah Petrie, learning and development advisor at James Walker, said: "The facilities are top notch and perfect for the area we are in."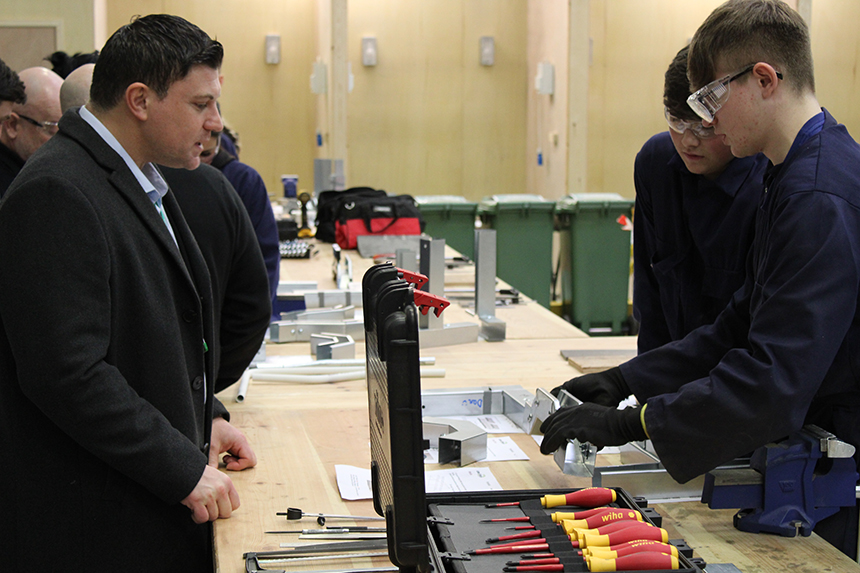 Share It: