College puts employers at heart of offering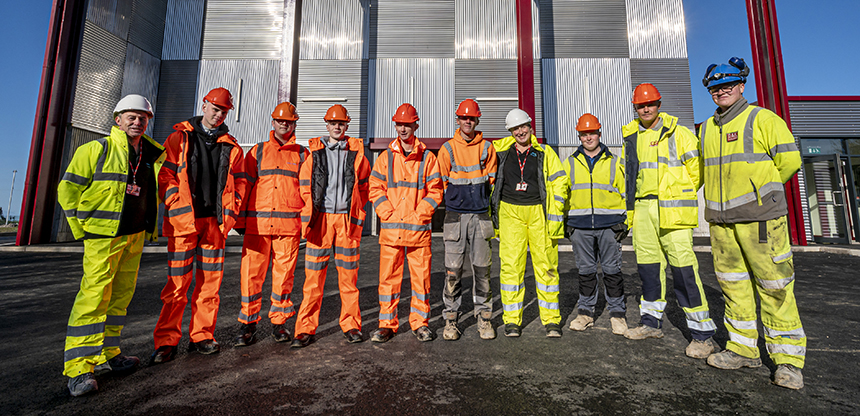 College puts employers at heart of offering – EMPLOYER engagement is embedded in the Lakes College offering – and could help the college play a key role in addressing a major skills shortage in Cumbria.
The college works with more than   700 local and national employers to shape its curriculum, train apprentices and upskill workers.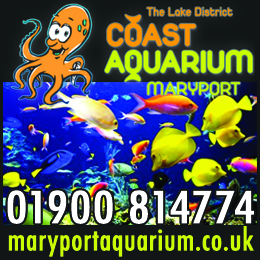 The emphasis on developing close links with businesses means that learners know the training they receive will make them fully work ready.
It also gives employers confidence that the college can deliver the workforce they need, developing apprenticeships and bespoke training when required.
As part of this commitment to collaboration, staff from construction company Kier recently visited the Civil Engineering Training Centre at the college to demonstrate how steel fixing works.
The visit was part of a recruitment drive targeting young people.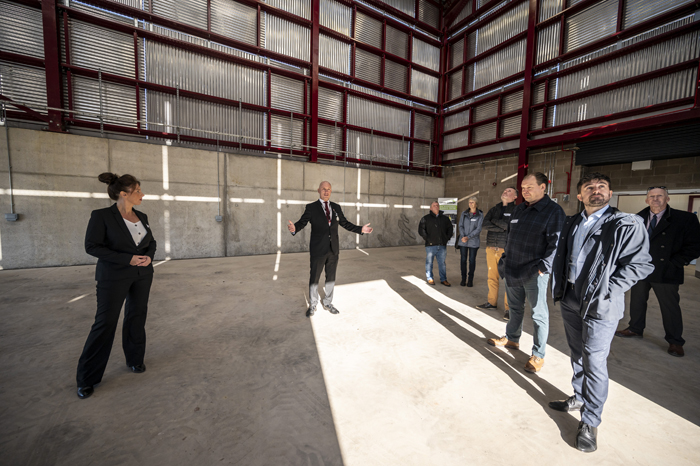 College learners from construction trades heard from Richard Phillips, an experienced steel fixer from Kier, who talked about what the job involves before giving a practical showcase of the skills needed.
Eleanor Fleming, curriculum team leader for civil engineering at the college, said: "We have been working with Kier over the last couple of months to try and work out how we can run some kind of steel fixing course.
"We're going to be running an apprenticeship-only course with them with their personnel on this site, as well as using this facility.
"We've also got their assessors being trained in college."
The visit generated interest from students keen to learn more about the opportunities available at Kier, with a number of students securing apprenticeships as a result.
"The reason we've got these guys here now is that there is a massive skills shortage in construction – nationally but especially locally – because a lot of the guys we had at Sellafield have gone to Hinkley Point C, so we need to train up people here," Eleanor added.
"Kier have said to us they will train our students into this role, they will be given a proper placement and if it doesn't work out for steel fixing they are happy to then try to put them into a different area.
"Basically, it's about recruiting the young people now – they've got risk assessments in for 16 year olds up, so we can get these people on-site learning a trade now.
"I think it gives them a real-life scenario, they're meeting the actual people doing the job, and they're really good role models."
The links with employers don't just stop at apprenticeships – learners studying full-time courses or T Levels also benefit from Lakes College's close relationships with national and local businesses through exciting work placement opportunities.
Employers also visit the campus to speak to students, providing careers advice and inspiration which gives them a head start in the world of work.
Gary Martin, the college's assistant director of business development, said working closely with employers is an integral part of ensuring that the college's offering remains relevant.
"Employer engagement is vital to the success of Lakes College," he said.
"We are proud of our close working relationships with local and national businesses and offer a professional service to them and their employees – and we believe strong partnerships with employers brings a wealth of benefits for our learners, employers and the local community."
The college currently has 800 apprentices and 400 HE students.
*Lakes College has partnered with Carlisle College, Furness College, Kendal College and the University of Cumbria to launch Skillshub Cumbria, a new initiative aimed at ensuring skills gaps in Cumbria are met with quality education and training to meet the demands of local employers. For more information, go to www.skillshubcumbria.ac.uk.
Spaces are still available to join Lakes College in
September on one of its many full-time courses.
Find out more at www.lcwc.ac.uk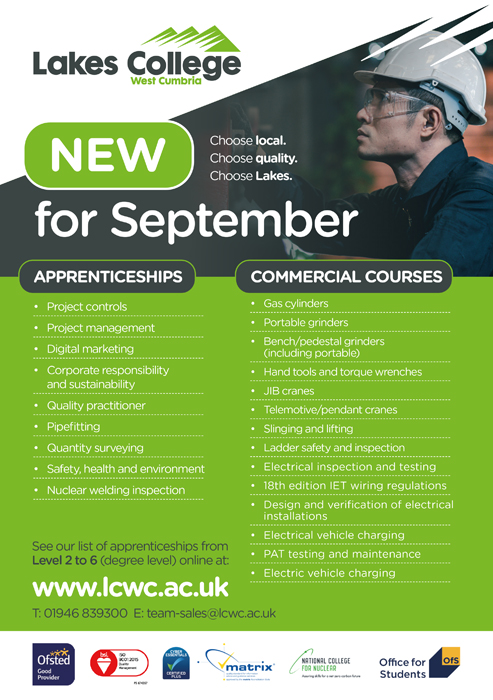 Share It: