Energy Coast UTC Named UK Leader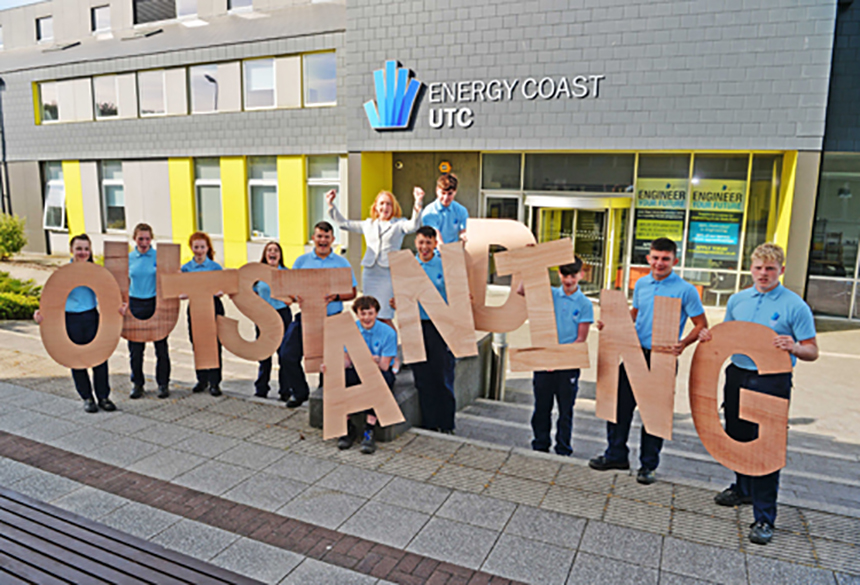 Workington-based Energy Coast University Technical College (UTC) has bucked national trends to become a UK leader with an outstanding Ofsted report spanning every area of inspection. 
With 40 per cent of students on free school meals and classed as disadvantaged, the college is one of a handful of schools with over 25 per cent of students eligible for meals to still be judged outstanding.
Cherry Tingle, took over as Head of the college in September 2016 and was delighted with the classification:  "Under the latest Ofsted framework, we are the first college of its kind to achieve this. It is rare to see such a steep trajectory of gains from our previous 'requires improvement' grading.
When I started, there was a range of problems and improvement was needed in every area. My mantra is 'everything has to be good enough for my child' and there's enormous satisfaction in becoming one of the highest performing UTCs in the country."
Inspectors said Ms Tingle had skilfully developed high-quality leadership skills in school leaders and managers. While student results, teaching, employer links and behaviour were all classed as outstanding.
Over 90 per cent of students go into apprenticeships in engineering and civil engineering, compared to the national average of 10 per cent and the college's industry partners include construction giant Morgan Sindall, Iggesund, Sellafield, the Nuclear Decommissioning Authority, Jacobs, Nuvia and the University of Cumbria.
These partnerships give students professional technical qualifications, skills and essential work experience alongside GCSEs and A-levels.  Ofsted commended the excellent technical education and hailed the sixth formers' success in securing superior jobs and training.
"I'm thrilled by the report, but not surprised,"
"I'm thrilled by the report, but not surprised," said Ms Tingle. "What goes on here is extraordinary but it's the norm we expect.
Our employment levels are high. Six of Sellafield's degree apprenticeships went to our students, Iggesund Paperboard's intake was all ours and Morgan Sindall mostly recruited our young people.
We won't rest on laurels and we'll strive to get better but thanks to the outstanding Ofsted rating, our reputation has been well and truly reinforced."
For an education that offers far more than just traditional results visit www.energycoastutc.co.uk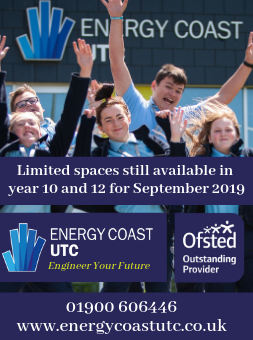 UTC
UTC
UTC
Share It: