Eden Valley Hospice & Jigsaw Retail Team Celebrate Record Breaking Year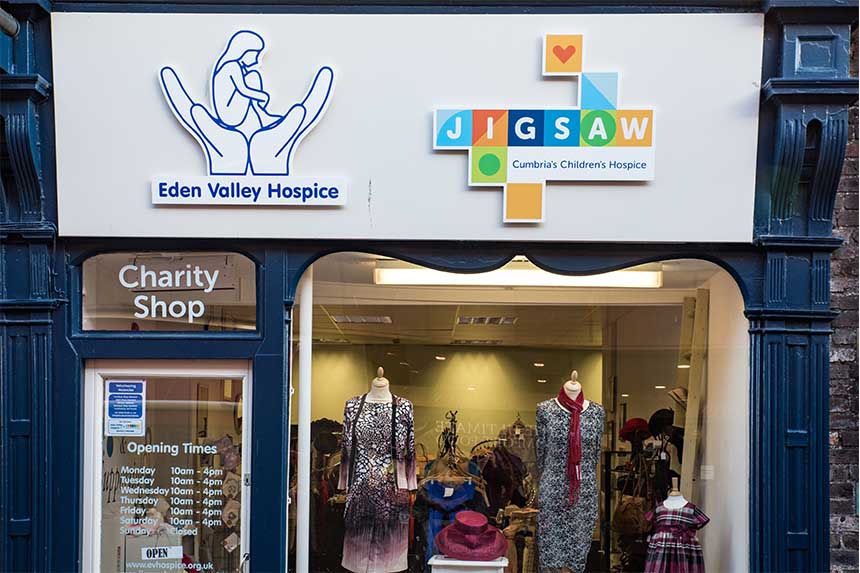 Local people make a real difference at their local hospice, as Eden Valley Hospice and Jigsaw Retail Team celebrate another record breaking year.  
If you've had a spring clean or could do with clearing out clutter, donating your unwanted items to an Eden Valley Hospice and Jigsaw charity shop, could help support adults and children across Cumbria. As the achievements of previous years show, local people can make a real difference to their local hospice.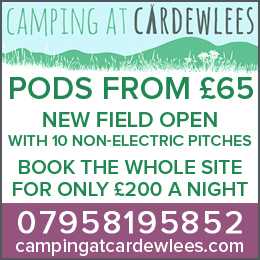 Following the huge successes of 2016, the Eden Valley Hospice and Jigsaw, Cumbria's Children's Hospice Retail Team are celebrating again after a record breaking 2017. 
Throughout the year the incredible donations from the local community have helped the charity's shops in Carlisle, Brampton, Wigton and Penrith, as well as online, to raise almost £690,000 towards the hospice's £3.9million running costs.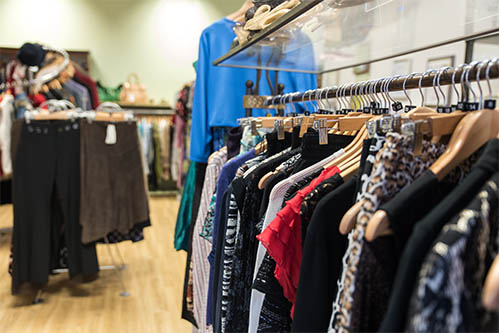 From furniture to clothing, books to bric-a-brac, every single donated item makes a difference in our local community. The money raised in each shop helps Eden Valley Hospice and Jigsaw's nurses to provide care, support and activities to children and adults across Cumbria. All the support and compassion is extended to each patient's family, friends and carers. 
Anne Hall, Retail Manager at Eden Valley Hospice and Jigsaw, said: "Eden Valley Hospice and Jigsaw shops provide an excellent opportunity for the local community to provide support.  
"In 2017 the hospice shops raised an incredible £689,286 and this is thanks to the wonderful support of the local community. From volunteering to donating and purchasing items, everybody makes a huge difference. Thank you."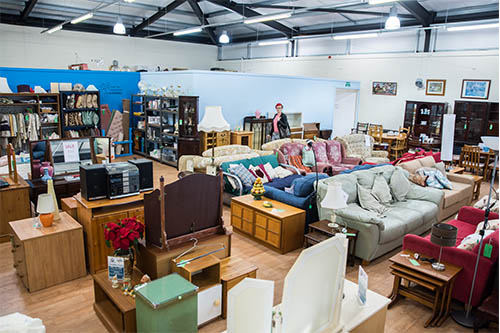 From donating high quality, used items to volunteering your time and skills, local people are invaluable to the Eden Valley Hospice and Jigsaw shops across northern Cumbria. Thanks to this incredible support from the local community, the overwhelming success of these shops is proof that ordinary people, really can make an extraordinary difference.  
To find out more information about donating items or volunteering in any of the shops contact the Eden Valley Hospice and Jigsaw Retail Team on 01228 817615, email [email protected] or visit www.edenvalleyhospcie.org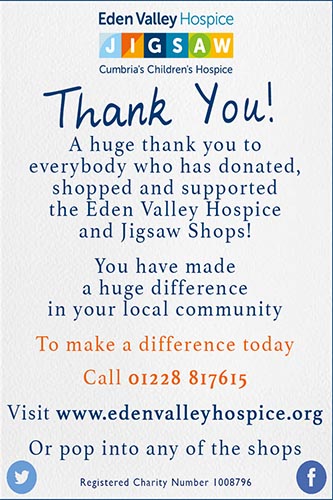 Share It: