Cumbria's Military Festival  – Celebrating 90 years of Cumbria's Museum of Military Life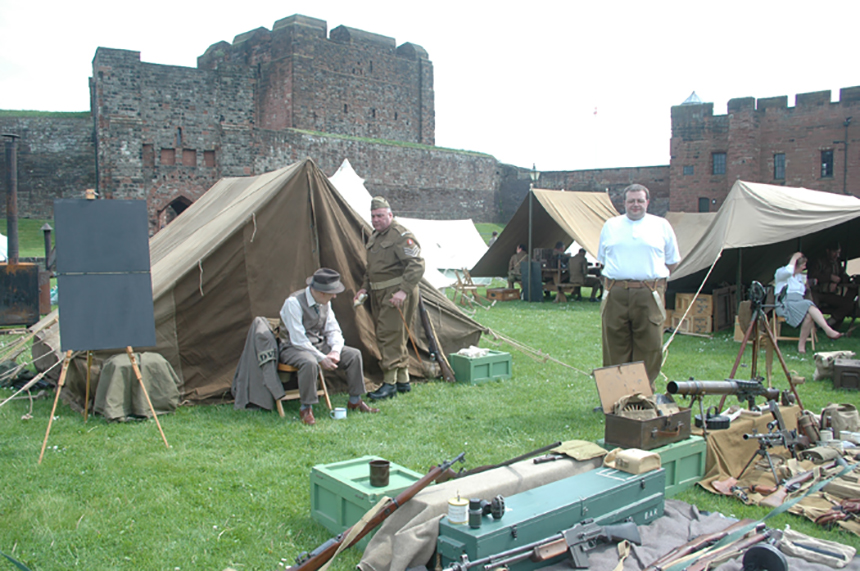 Cumbria's Military Festival  – Celebrating 90 years of Cumbria's Museum of Military Life
Founded in 1932, Cumbria's Museum of Military Life celebrates its 90th anniversary with a two-day festival at its home in Carlisle Castle this summer.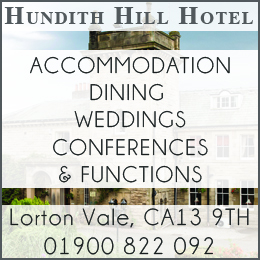 The celebration takes place ovaer two days on Friday the 3rd & Saturday the 4th of June and coincides with the Queen's Jubilee Celebrations.
Discover the 300-year history of Cumbria's County Infantry Regiment and enjoy the eventful two-day programme.
On both days, you will have the opportunity to enjoy Vehicle Displays by members of the Military Vehicle Trust – and on Saturday, there are talks by eminent experts and authors – finishing off with a Wine Reception and talk by Brigadier Allan Mallinson who returns to his former home as the VIP speaker.
Of course, this is also a brilliant opportunity to discover the proud and long history of Cumbria's military past.
As part of Cumbria's Military Festival – events taking place include Re-enactments by Matt Zembo from New York who demonstrate the equipment of a member of our antecedent regiment, the 34th Foot – as used in the 1770s in North America.
Meet Soldiers from the 47th Regiment of Foot who will be on hand to showcase the British Army in the late 18th Century.
Visit the Napoleonic encampment of the 21eme French Grenadiers and discover the Combined Forces Living History that focuses on the Border Regiment in WW2.
Also on display over the two-day festival will be Vehicles from the Military Vehicle Trust.
Saturday will see a host of talks take place throughout the day (tickets sold separately).
Saturday Talks begin at 10 am with Rob Griffiths Arroyo dos Molinos 'At the point of the Bayonet'
Rob exhaustively researches his subjects to draw out previously overlooked details of both the campaigns and the everyday life of Napoleonic soldiers.
Followed at 11 am with Keith Mattews – The French Drum-Major.
Keith is a history graduate and from an early age, he has harboured an intense interest in the Napoleonic period. He has participated in many events, including several bi-centennial re-enactments culminating at Waterloo in 2015.
Afternoon Sessions begin at 2 pm with Alan Whitworth's – Thunder of Guns: An Artillery Officer on the Western Front 1914-1919
Alan is a retired archaeologist. He has worked for English Heritage for 25 years as the Recording archaeologist for Hadrian's Wall and Full-time supervisor at Carlisle Castle as well as Senior supervisor at Housesteads Roman fort on Hadrian's Wall.
Afternoon Sessions continue at 3 pm with Ian Wilson's 'My Dads Army', The White Gurkhas.
'My Dad's Army' is based on the memories of men of the 9th battalion The Border Regiment in Burma. Ian was born in Carlisle in 1947. He worked as a motor mechanic at County Garage, Carlisle and Penrith, leaving to be a Merchant Seaman in October 1966.
After being involved in the Chicago riots, he proceeded to Vietnam during the 'Tet Offensive' and later returned to Cumbria to become a Gypsum Miner and later became the landlord of 'The Kings Arms Inn, Bowness-on-Solway.
The weekend culminates with an Evening Reception and talk by Brigadier Allan Mallinson, who returns to his former home as the VIP speaker. His theme will be 'Why dwell on the past?'
Allan joined the Regiment IN 1969 and was Regimental Signal Officer and commanded Chindit Company. He also served with the KORBR in Northern Ireland, Malaysia, Cyprus and Germany.
He began writing whilst still serving. He has since written several revisionist histories of World War 1.
If you visit the museum at Carlisle Castle, you are in for a real treat as there has never been a better time to come and discover all that awaits you can also enjoy all of the events and displays over the two-day festival.
The museum is full of new features, including audio/visual displays, impressive graphics, interactive activities for young people and environments depicting life in the World Wars.
The museum cafe will be open for refreshments – the small on-site Café serves freshly ground coffee, tea, cold drinks and ice cream. A range of cakes, sandwiches, sausage rolls and other snacks are available.
Tickets for the Saturday talks are available from Cumbria's Museum of Military Life and Bookends, Castle Street, Carlisle
For more information and the full programme of events and talk tickets, please visit: www.cumbriasmuseumofmilitarylife.org/events/cumbrias-military-festival/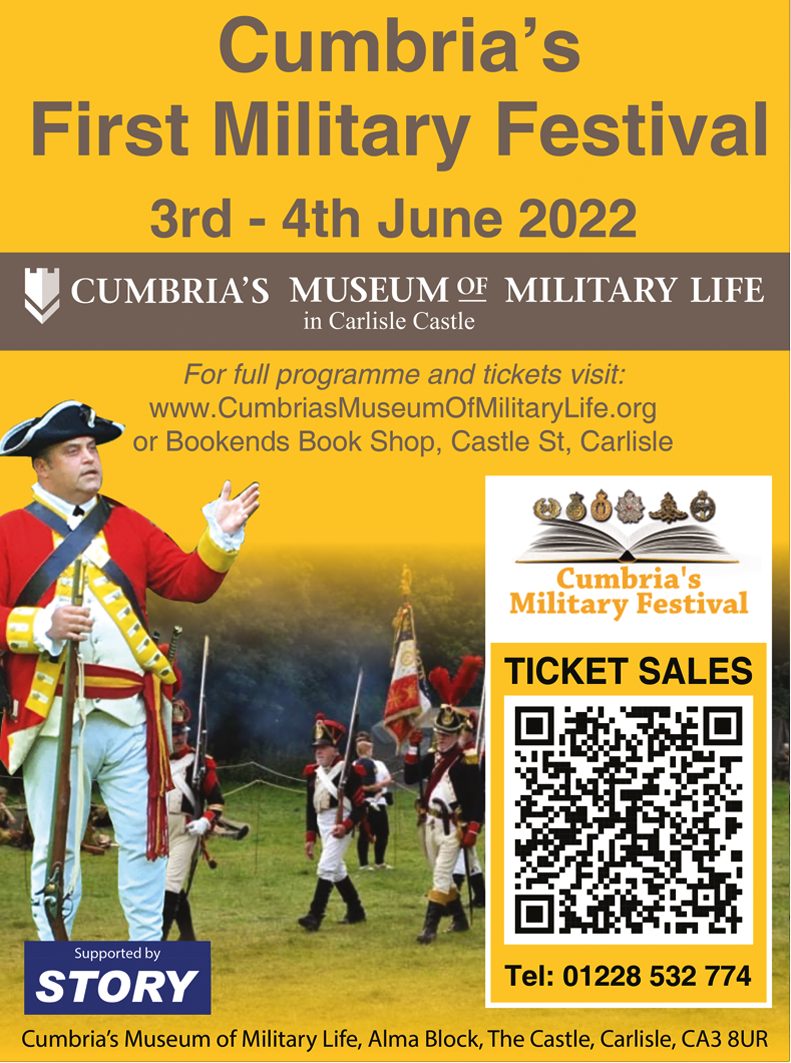 This slideshow requires JavaScript.
Share It: