Cumbria's west coast alt-rockers Youth Salute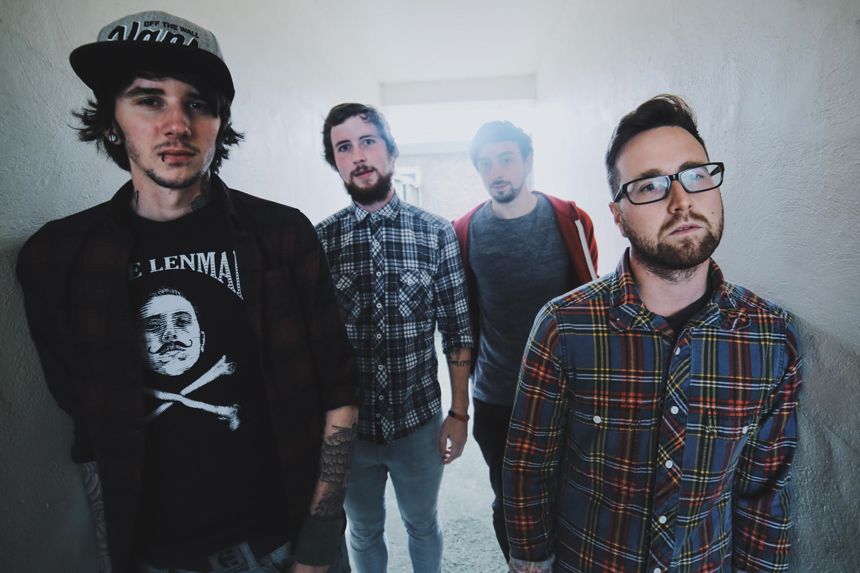 Cumbria's west coast alt-rockers Youth Salute are about to drop their brand new EP Carve  this November. The band is renowned throughout the county for their eclectic and individual mix of alternative rock.
The five track EP takes its name from one of the bands hard hitting lyrics. Front man Shane Sanderson explained: It's from carving your own path and doing your own thing, that's kind of what we're doing but we thought that was a bit cheesy so we just kept it at Carve."
Youth Salute formed from the ashes of Workington rock trio With Lights Out. Shane explained: "Our sound has changed a bit since then our new stuff is more grandiose and technically we've all improved as well. It used to be that we would be thinking oh we should have a slow song in, but now we're like no we don't need a slow song we're just going to put out bangers, this new EP is more upbeat, livelier and more edgy."
Carve will include tracks such as: Daze, Dig up the Dead, Four Arms, More Water and the bands latest hit single Shudder.
He added: "There's lots of different stuff that influences us; but we like bands like Biffy Clyro, bands that have some indie pieces and some poppy pieces and then some heavier pieces as well."
Youth Salute have been in their current format since 2014 and despite their massive live presence have so far flown something under the radar with regards to releases having released just a couple of low key numbers. But with their latest EP they are really giving it their full force and it shows.
Shane said: "We've really put in a lot of effort this time with the new release and we're really trying to push it a bit more. We want to take the band outside of Cumbria. I would like more people to hear our music. There's no end goal but we thought, some of us are getting on now and it's now or never, we'll put more effort in and see what happens.
"As long as we can have some good gigs and make some good memories then I'm happy, but I wouldn't say no to headlining Leeds festival in the future".