Cumbrian artist creates a limited edition artwork to raise funds – meet Florence the Sheep!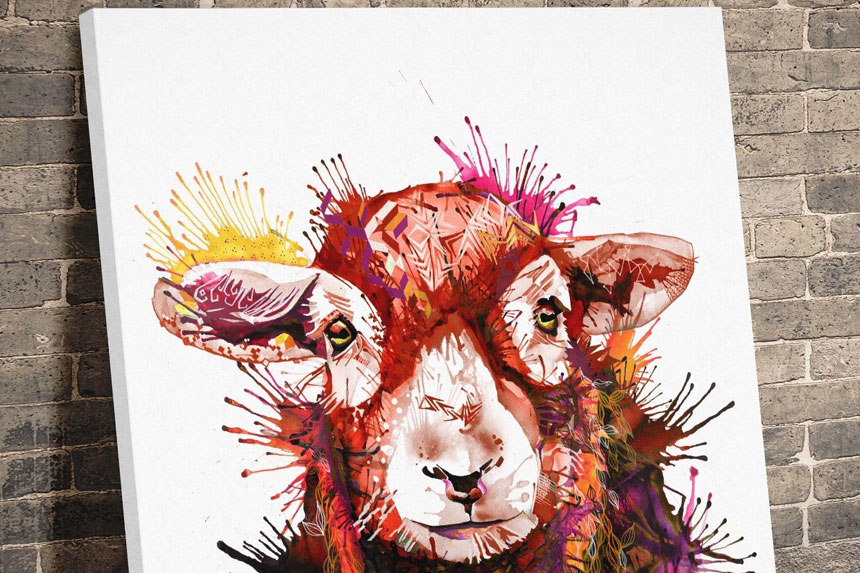 St Bees-based artist Sarah Taylor's bright and colourful wildlife images are well-known not just in Cumbria but far beyond.
With celebrated exhibitions including her large-scale installations along the Ravenglass and Eskdale Railway for last year's C-Art festival, Sarah has created a style all her own – a self-styled colour champion and paintsplash hero.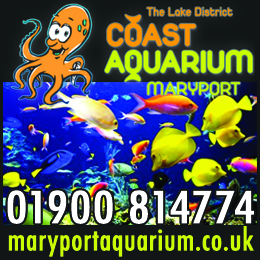 Sarah's next exhibition in the county will be at Egremont's Florence Arts Centre this July and she has just launched a special one-off design to raise funds for the arts centre. Those who know Sarah's work may be familiar with Florence, the Herdwick sheep – one of her most popular creations – but you won't have seen her like this before.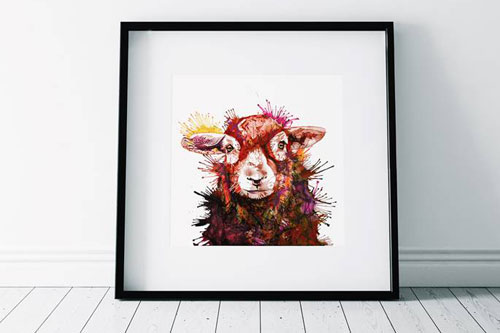 Florence, named after the iron ore mine where the arts centre is based, has been given an Egremont Red makeover, using haematite pigment extracted from the very earth beneath West Cumbria. Using her recognisable flair for blowing and splashing paint over painstakingly applied geometric shapes, Sarah has promised to produce this special Egremont Red limited edition print for a very short time – a true rarity – and all profits will go towards Florence's fundraising campaign to keep the doors open on this unique venue.
The centre's manager, Craig Carruthers, says, "We've been a fan of Sarah's work for some time and we are excited that she'll be exhibiting again at Florence in the summer. When Sarah suggested creating a special edition of our favourite character we jumped at the chance – it's great to see our iron ore pigment being used in such a modern and contemporary design. Sarah's pictures really come to life with a vibrancy and excitement you don't see very often… and when you look into their eyes you get a real sense of the character behind the explosion of colour".
The Egremont Red Florence prints are available in three formats – mounted (£50), framed (£75) or on a 24" canvas (£180). They will be made to order and won't be available after 17 June. To order visit the centre's website (www.florenceartscentre.com), call 01946 824946 or order in person.
Share It: