Cumbria Choir Marks 10 Years of Rock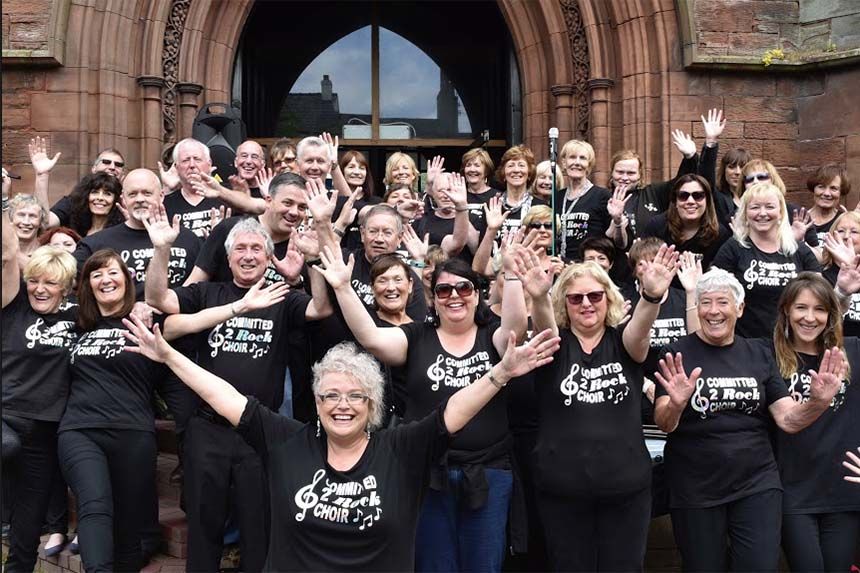 By Paul McGuirk
The last thing most people associate with the idea of a choir is rock n' roll, but for one talented bunch of Cumbrians that's precisely what their ensemble represents. Now they're ready to party, with a series of ten-year anniversary concerts in the pipeline.
Cumbria's Committed 2 Rock choir – the brainchild of leader Cath Marcangelo – was formed back in 2008 with the intention of bringing people together for the sheer enjoyment of performing contemporary rock and pop without necessarily having to play an instrument or read music. When was the last time you heard the Stereophonics, Slade or Guns 'N' Roses on Songs of Praise?
Since its inception, the choir has gone from strength-to-strength, with chapters of the group regularly meeting in no less than three Cumbrian towns, Whitehaven, Keswick and Penrith. In total, Committed 2 Rock now has over 300 members, something Cath Marcangelo had never anticipated ten years previously.
"My dream now is to have all three choirs perform together and to find a venue large enough to for our 300 members," enthused Cath. "It would be a great way to celebrate the anniversary."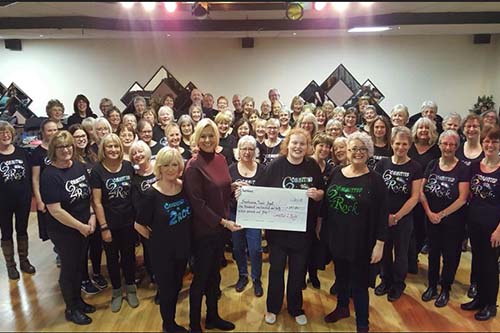 She added: "I hear stories from members about how joining the group has given them a new lease of life, or has helped them to focus on something new after a difficult time, or just that they have tremendous fun. They do not realise what a huge impact their voices, personalities and their efforts to achieve excellence has had upon me. I am truly blessed, long may Committed2Rock continue."
The choir is also recognised for its fundraising activities. Over the past decade, the team has raised well over £100,000 for deserving causes through its performances across the county. To mark a milestone in music, the choir has something special planned in the form of Celebration Rocks, which encompasses two 10th anniversary gala performances at the Theatre by the Lake, Keswick in aid of West Cumbria Youth Projects, Air Ambulance, Blood Bikes Cumbria and Mountain Rescue.
The concerts promise to be an opportunity for the team to celebrate the past and look forward to the next steps as the choir continues to grow, with a future that looks "rock" solid indeed.
The Committed 2 Rock choir will be appearing at the Theatre by the Lake on Thursday 29 March and Friday 30 March 2018. Tickets are £12. For further information call 01768 774411 or visit http://committed2rock.co.uk