Cossack Star set to wow at Gosforth Show 17th August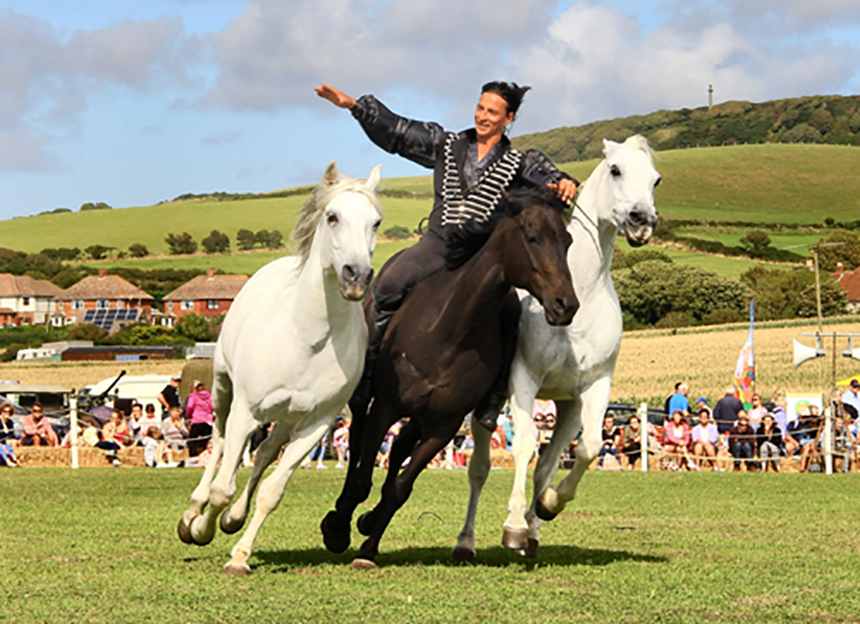 The Gosforth Show makes a welcome return on Saturday, August 17th.
The annual event is a highlight on the country calendar and this year the crowds will be wowed when Guido Louis rides into town with his Equestrian Stunt and Tackless show.   Guido was trained by Cossacks and his show offers a unique mix of fast-paced equestrian stunt riding and mesmerising liberty work.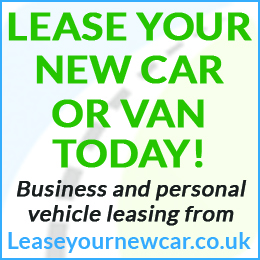 Guido has performed his daredevil show all over the world and his performance demonstrates true harmony between man and horse.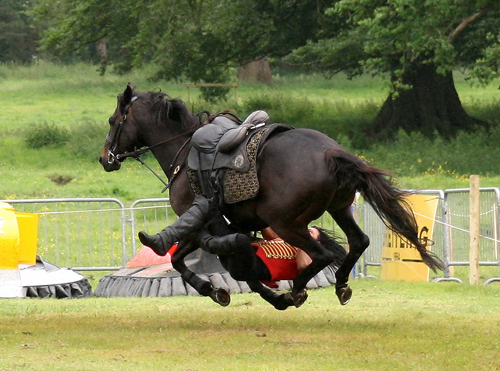 There are plenty more animals on show with the judging of hundreds of dogs, sheep, horses and cow classes.  Local farmers from around the county bring their best animals to the ring in the hope of securing a place in the Grand Parade.
Visitors also have the opportunity to enter the 12 stone Cumberland and Westmorland wrestling championship.  £100 pounds is up for grabs and competitors can enter on the day.
There really is something for everyone said show secretary Julia Watson:  "I've had a lot of vintage vehicles enter this year, so that should be a really great display.  We have some good prize money for the terrier racing too. People can enter their dogs for the show on the day and that starts at 11 am. All horse classes can be entered on the day too but the entry fee will be double that in the schedule.  And if the weather is good, everyone will have the chance to take part in a bit of outdoor yoga."
There's plenty on the for the kids, with children's sports, children's activities in the History tent and Jason the Juggling Jester entertaining the crowds throughout the day.
Naturally, there will be trade stands, plenty of catering is onsite and the beer tent will undoubtedly prove popular.
You won't miss the show field as you head South on the A595 and there is plenty of free parking adjacent to the site.  At only £7 for adults and £3 for children, Gosforth show is incredible value. There is also an option to park ringside for £7.
For more information visit www.gosforthshow.co.uk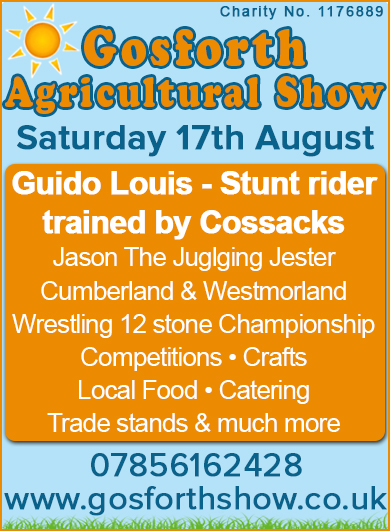 Cossack Cossack Cossack Cossack
Share It: