Conquer Trading Post is Conquering the High Street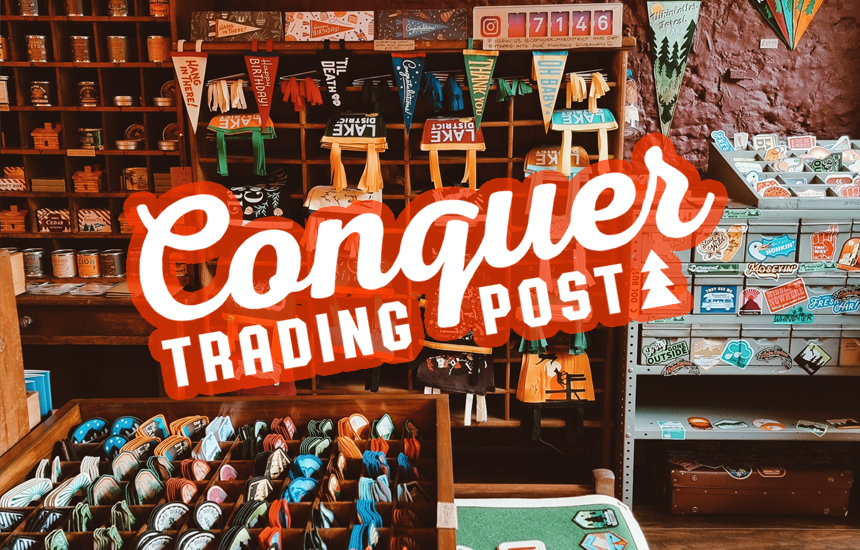 Conquer Trading Post is Conquering the High Street
It's great to see small businesses grow and expand, and even better when it's local retailers taking back the high-streets during these challenging times.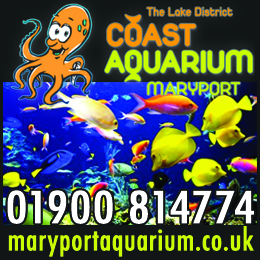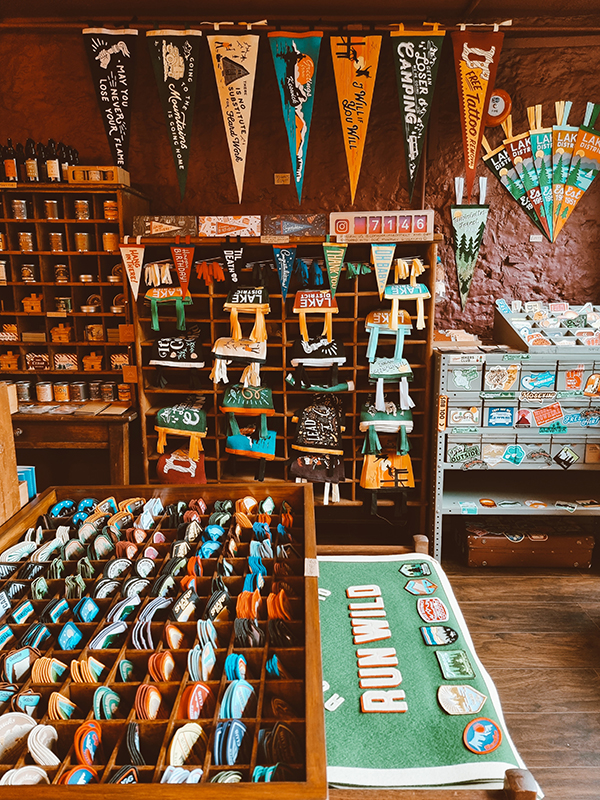 One such business to take the plunge on the high-street is West Cumbrian company, Conquer Trading Post.
In the Summer, Conquer Lake District opened its first store, Conquer Trading Post, and  has since got off to a flying start.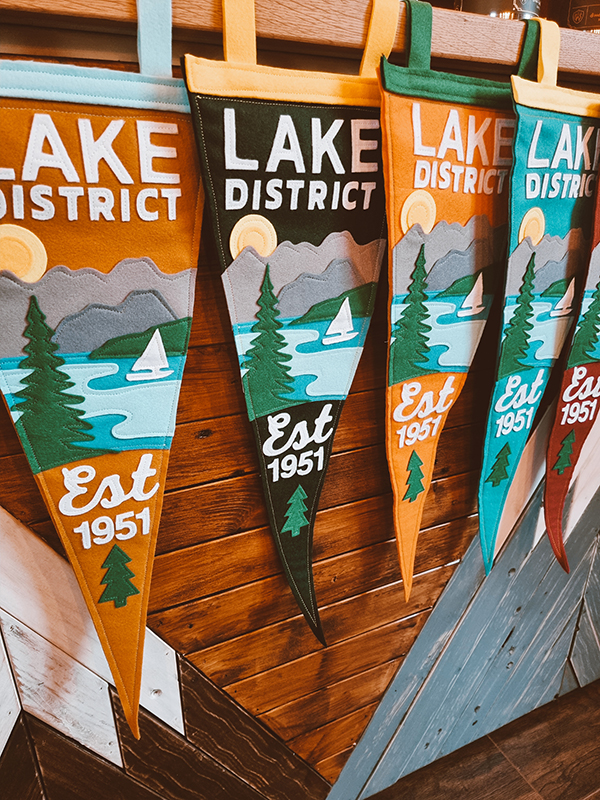 No surprise really, although Conquer Trading Post is a new shop, Conquer Lake District has been bubbling away for the last three years as a busy successful online business, with business coming from their web, via their social media platforms and not to mention the dozens of national retailers that stock CLD products.
Conquer Trading Post is a beautiful wee shop that is tucked away in the corner of Keswick's Packhorse Court. The design, layout and colour scheme is simply amazing, breathtaking and refreshing. Here you will find a very warm welcome and also Badges, Incense burners, Dog Toys, Candles, Books, Whittling Kits, Flags, Pendants and Patches, lots of Patches glorifying all of our Peaks, Fells and Lakes.
There is something for everyone here at Conquer Trading Post and it is so refreshing to find a truly independent business that stands out from a busy, busy crowd.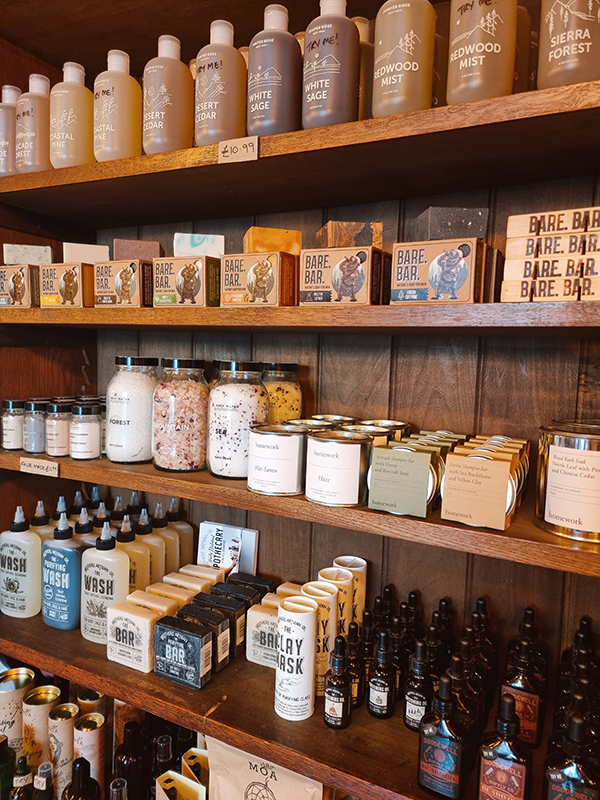 Conquer Trading Post was opened completely by accident. Owner, Caroline Fisher, from Great Clifton says  "I had no plans to open a shop, quite simply me and my hubby were in Keswick one night and we saw this unit and I said to him, 'What do you think of taking on a shop?' he was like, 'Go on, go for it' So the next day we took it on.
Fitting it out was quite hard, in as much as I wanted something different. I scoured the internet and found a few unusual quirky things, like the Canoe, the farm-house sink and our German Factory shelving units," 
( these are amazing ).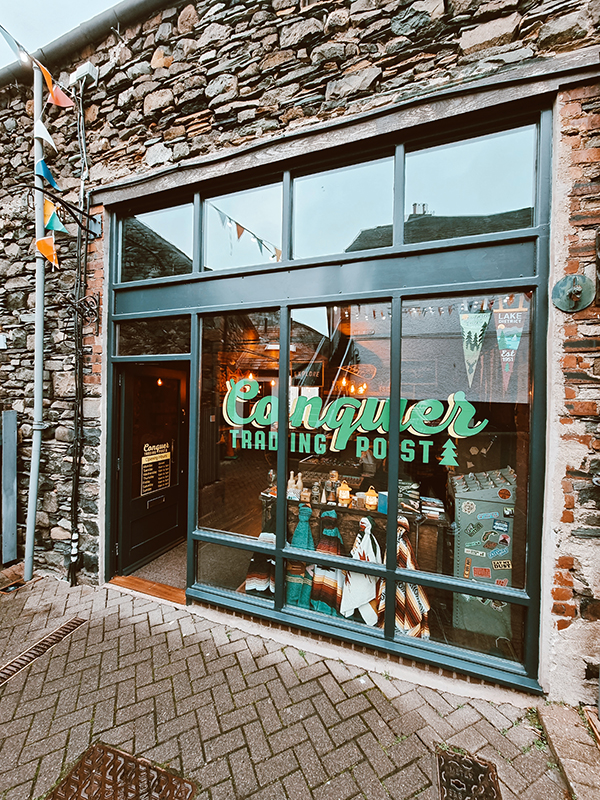 How did it all start?
"We bought a camper van and my husband said, we need, Tow Bars, Solar panels, we need this that and the other, I was like, No, we need, Bunting, we need Stickers, Patches, Fairy-lights and such. As I couldn't find anything I thought I could do this myself.
I got on with designing Patches, all Lake District themed and I had 12 different designs made up and ready to sell.
The Keswick Mountain Festival was coming up so I was desperate to have a presence there.
I explained to the team what we were about and they made space for us, which was really nice.
It was a disaster, we didn't sell anything, that was a real sucker-punch, But, I was convinced it would work.
After that, I contacted a tonne of retailers and told them we had sold out at The Keswick Mountain Festival, and it was a massive hit.
Everyone wanted them and after four weeks, to my absolute relief, they had all sold out, there was nothing left, so we went from there really.
I was just winging it, I had no clue or interest in how to run a business and within 2 months we went from nothing to 38 stockists. As it stands now, we have 57 National retail partners and are still growing.
I still didn't have a clue what I was doing, but it was working. I had no plans to open a shop at all but here we are and I'm loving it."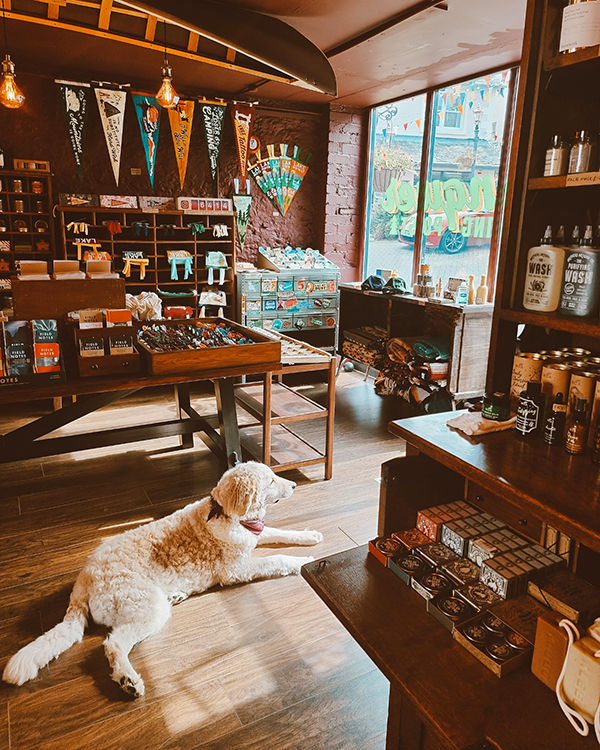 So far, how has it been?
"It's been amazing, we already had an amazingly loyal following on Instagram and many have come and hunted us down, it's been great chatting in-person to those who we have known and supported us since the beginning.
The shop has also been a great catalyst for our web offering,  the different products we have in-store have been moved online as well, so they are working really well together."
Also worth highlighting, Conquer Lake District donate 5% of all of their profits to Friends of The Lake District
Our advice is to call in, have a nosy around and try and come out empty-handed, now that's a challenge worth conquering….  
Find Conquer Trading Post www.conquerlakedistrict.co.uk
FB @conquerlakedistrict – www.instagram.com/conquerlakedistrict/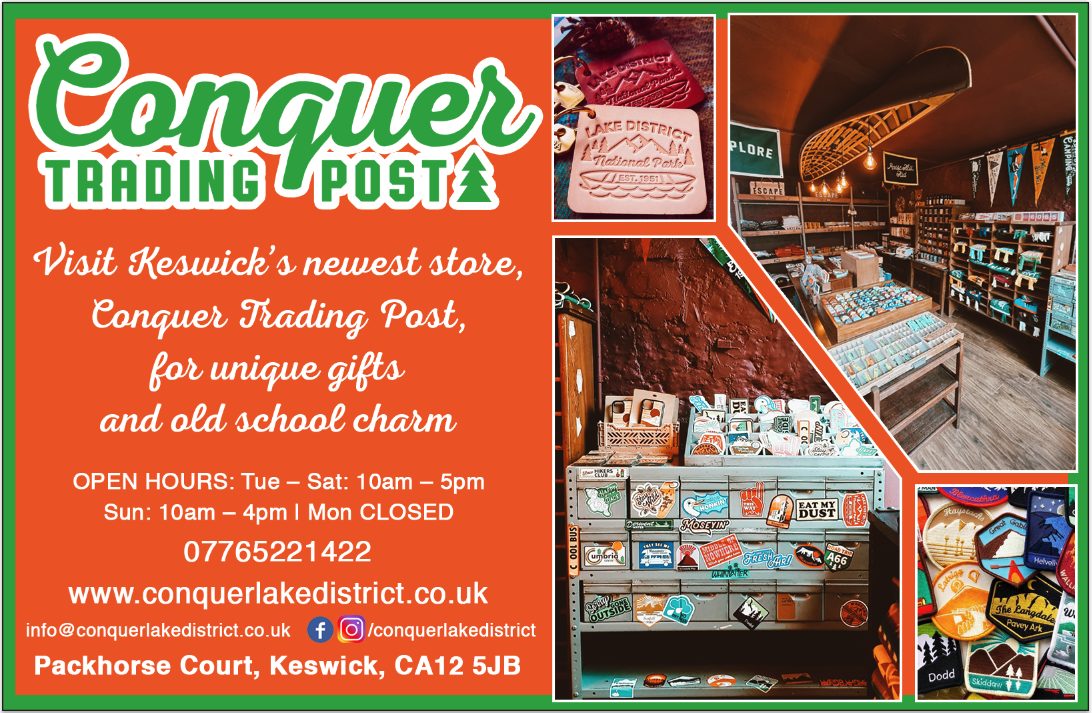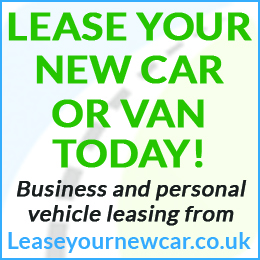 Share It: