Carlisle Guide Issue 46: May / June 2019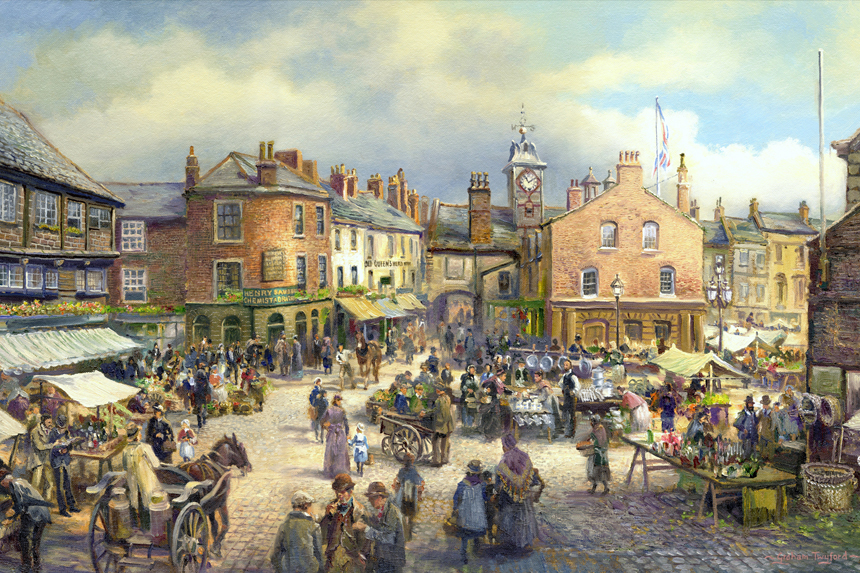 Everything is just better when the sun comes out.
It was proven by the four days of glorious sunshine we had over the recent Easter bank holiday.  Holidays and sunshine, they just go hand in hand don't they?
Good weather means we can plan that barbeque, go camping for a week without the worry of downpours or take the kids out without needing an indoor backup plan.  If you cast your mind back to that brilliant summer we had last year then you'll know it's actually possible.  If it happened before then there's no reason it can't happen again.
So bearing that in mind we launch straight into the next issue of the Guide which is packed full of the very best our region has to offer.  It's easy to overlook what is right on our doorstep when it's time to pick a holiday destination but it's worth noting that the M6 literally clogs up with people desperate to get into Cumbria every chance they get.
It's no wonder because we're only a stone throw away from mountains, beaches, forests and some of the most stunning countryside Britain has to offer.
If it's a day out you're looking for then head for Talkin Tarn where you'll find top activities, fantastic food, wonderful wildlife, outdoor theatre and stunning scenery.
Closer to home there's so much going on you'll barely need to leave Carlisle.  Some huge names are coming to town over the summer.  Sigala will take centre stage once racing has wrapped up on July 6th at the racecourse and there's something for everyone as Madness and Jess Glynne take over Bitts Park in late July and early August.
If you love the sounds of outdoor concerts then keep an eye out for our festival roundup as we give you the lowdown on all our Cumbrian favourites.
Of course, a festival doesn't have to be just about the music as Carlisle Rugby Union Club hosts a family friendly Rugby 7's tournament that is set to be a highlight of the summer for sports fans.
If sport floats your boat, then maybe you'll be tempted to race the sun to Cramond Beach on the summer solstice in a free overnight cycle event?
We also unveil a talented artist whose work reveals Carlisle's true character and shine a spotlight on how the Market Hall is making a name for itself as a foodie destination.
This is your summer Carlisle.  Get out and enjoy it.
Craig