Boobies on Scafell!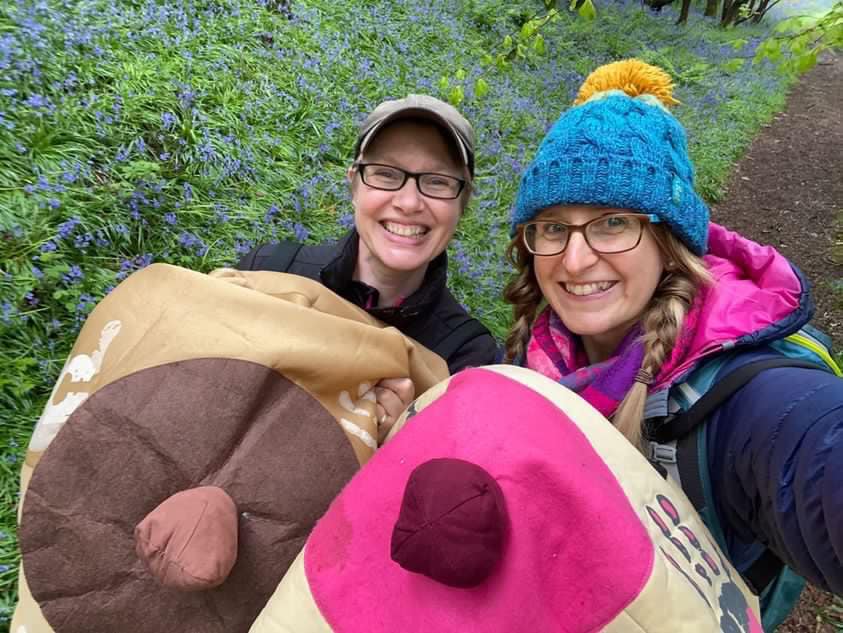 This Sunday, July 10th two friends Ceara Fisher and Dawn McMullen will be heading up Scafell. The ladies will be equipped with all the essentials. You know, waterproofs, good pair of shoes, water, oh and they will also have gigantic boobs strapped to them, nipples and all! 
The pair are raising funds for the much needed Breast Cancer charity Breast Cancer Now. After their hike they will be heading over to Eskdale Village hall where there will be cakes, goodies and drinks and everyone is welcome.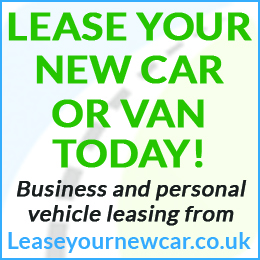 Come help these awesome ladies raise some money for this fantastic charity which does so much toward the fight against Breast Cancer!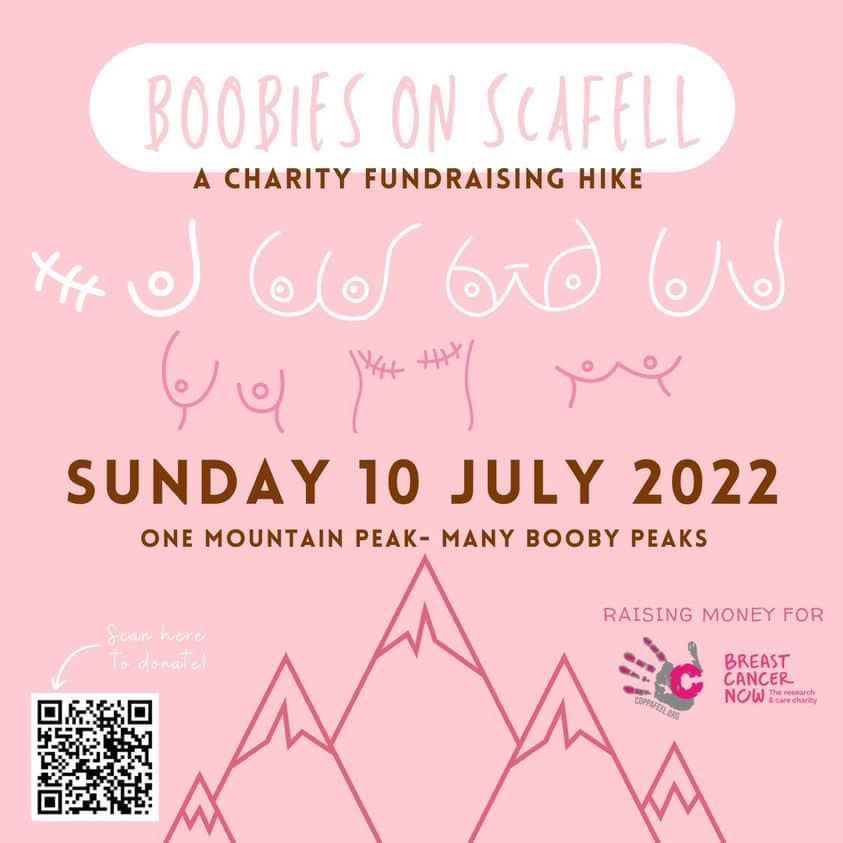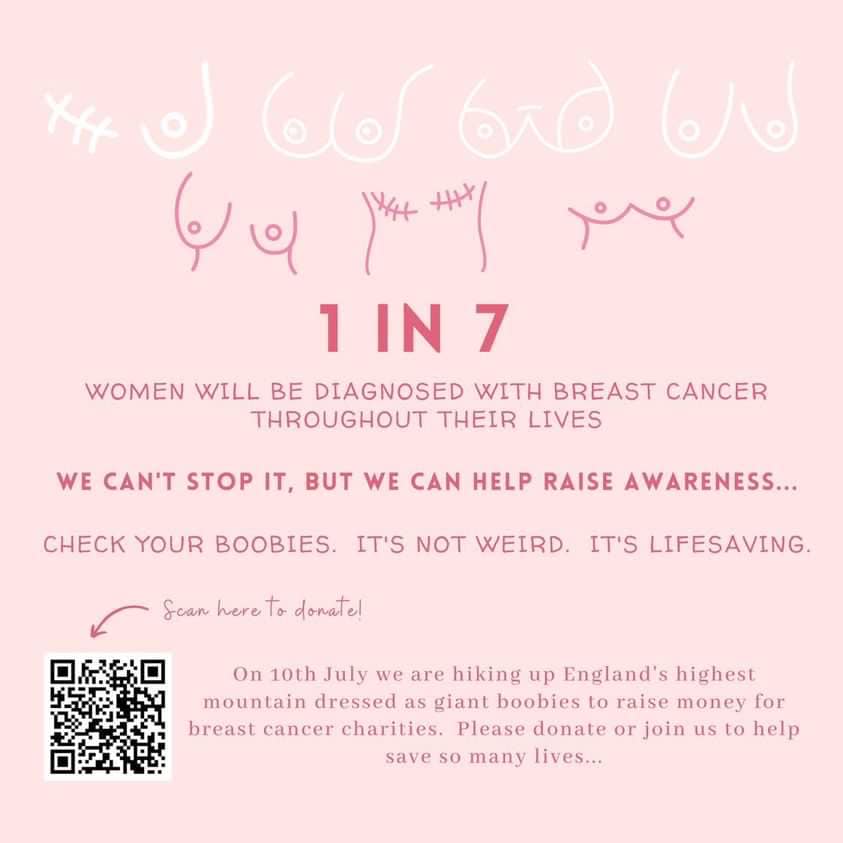 Share It: