Beardy Synergy Breathing Life and Colour into Cumbria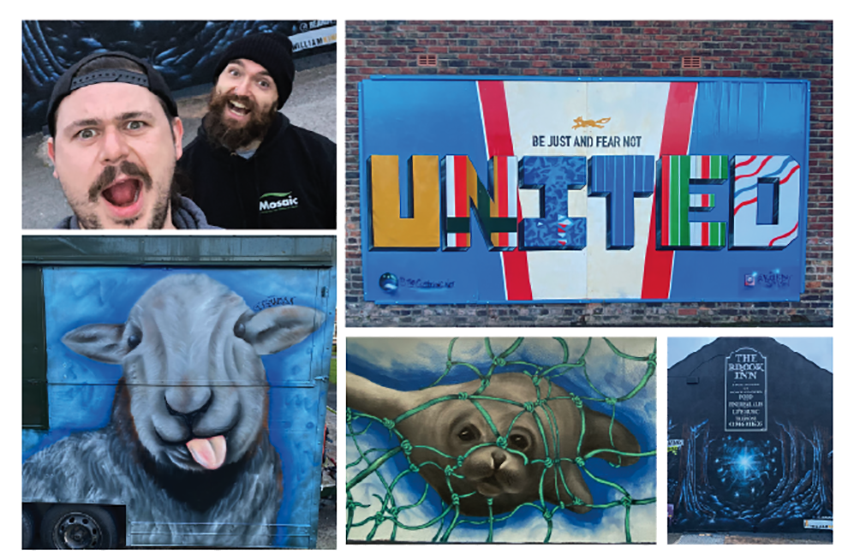 Beardy Synergy – Breathing Life and Colour into Cumbria
Street art continues to pop up across the county, and what a breath of fresh air it is.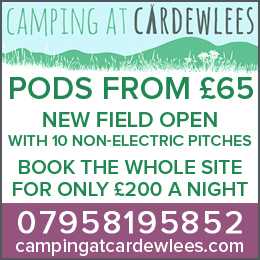 I travel around the county quite a lot, mainly in the north and west of the county, and it seems that Beardy Synergy artwork is here, there, and everywhere.
Ian Alcock and Adam Phillip-Phillips (Twiggy) are the artists who are bringing colour to the county with their superb works of art and have been doing so for the last five years.
When asked what Beardy Synergy is all about, Ian said, "We go out and paint stuff. It all started as we wanted a reason to do more artwork and started with odd jobs here and there, going into gyms and such, and then it got bigger and bigger.
"We never had a plan; we just wanted to paint together, and it has taken off. There are two strands to the work we undertake: either corporate or any business that wants to add a little wow factor to their space, and we are quite lucky to get a lot of commissioned work through local councils and third-sector work.
As we have that background in youth and community work, we're quite well-versed in engaging children and young people to use street art as a medium to work with and inspire more young people to get creative, and it's all about the betterment of their community.
"Our latest job we've just done is at St Margaret Marys in Carlisle; they were really inspired by all the work done by Blank Wall Assassins around Carlisle and wanted their own street art trail around the school. They came up with ideas for a trail around the playground based on a variety of characters, including The Gruffalo and Peter Rabbit, "
The beauty of Beardy Synergy is that many projects involve young people who create ideas and get hands-on painting experience, giving them ownership of the artwork.
Ian said, "When we are given an open brief, we like to create artwork around mental health and suicide prevention. We've done a few pieces now that focus on looking after yourself, which has a direct and positive impact on the local communities.
"We're really lucky to be doing this, and we really love it and feel privileged to get a chance to create pieces of artwork that get people talking, to be honest."
Why has it taken so long for projects like this to come to Cumbria?
"Now that is a question, I don't know what it is; it's seen as a very urban thing; you go to cities and you see street art, it's just part of it, but I think here in Cumbria we are catching up with that now and we're catching up with seeing the benefits of seeing artwork in public spaces. When you see what Ben and Anna are doing with Blank Wall Assassins, that's kind of opened people's eyes to high-quality artwork in their county and their city, which has made a massive difference in Carlisle. I think that mindset is slowly creeping in; I think there has always been a love for graffiti and street art – if you ask anyone, they'll say, 'Oh yeah, I like that kind of stuff,' but because it's not here, it can almost feel like a bit of a disconnect. But I think we're there now, and I think people understand that it makes the spaces look brighter; it makes the place feel more habitable; it just beautifies the area in a way and gets people talking.
If your organisation or business would like to find out how Beardy Synergy can help transform your space or building, then contact them at [email protected]
Share It: