A Helping Hand for Our Furry Friends at Oak tree Animals' Charity
A Helping Hand for Our Furry Friends at Oak tree Animals' Charity
There were many challenges over the last few months for Oak Tree Animals' Charity who had a vital role supporting the community and caring for animals in desperate need of help.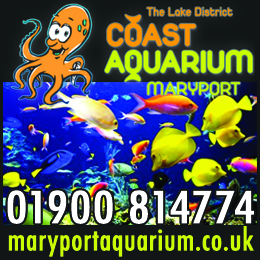 From their Wetheral base, Oak Tree's Small Animal Team worked hard to get as many dogs and cats adopted before lockdown and many others were placed into foster homes.  Thankfully, a large amount of these animals never left their temporary home as their foster carers fell in love with their charges and adopted them! They have begun to rehome animals again and are always on the lookout for potential foster carers who might be able to help.   
The Equine Team was also kept busy when Oak Tree took possession of two mares from the RSPCA.  One was expecting and it was suspected that the other mare was too, but she couldn't be scanned due to the movement restrictions.  In April, little Cosmo was born and in May the second quarantine foal, Daisy came into the world which was wonderful news for the under-pressure team.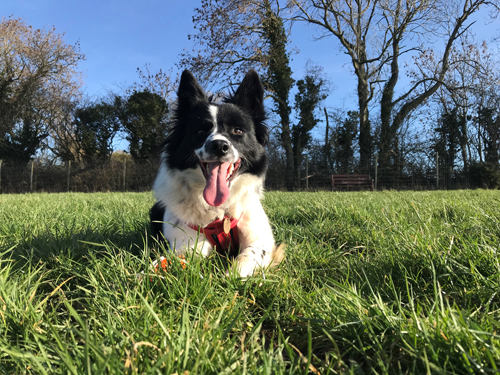 Some of Oak Tree's community work had to be shut down, although a core team was ready to respond to help the community during a difficult time for many people.  They saw an unprecedented rise through the food banks for pet food and Oak Tree extended their supplies to three more food banks in the area.
Since April, over 220 pet food parcels have been given out each month, via food banks, to those most in need.
The Charity's Helping Paw programme remained active to support the homeless or those fleeing domestic violence.  They received an increased number of appeals from worried people about looking after their pet during this period, which included calls from frontline workers in the NHS.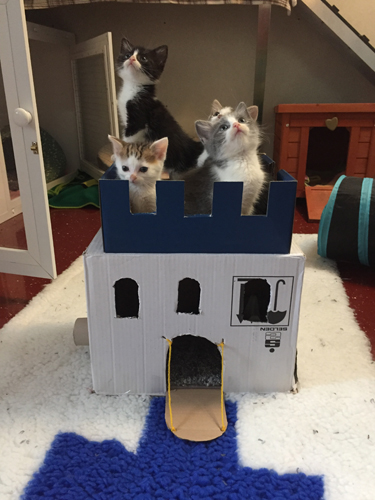 The Fundraising Team faced new challenges and had to adapt to a new way of working and raising money.  Supporters were encouraged to donate online and the response was tremendous. The educational workshops and the annual Easter Fair were moved online with a very successful dog show taking place.  Until further notice, events will have a new platform and the charity already has lined up a weekly online quiz night and a cat show.  All details are available on Oak Tree's website.
The Oak Tree charity shops in Keswick and Carlisle were closed in March which put the team under financial pressure as it removed income from both shops. The Keswick store has since reopened while Carlisle remains closed for the time being.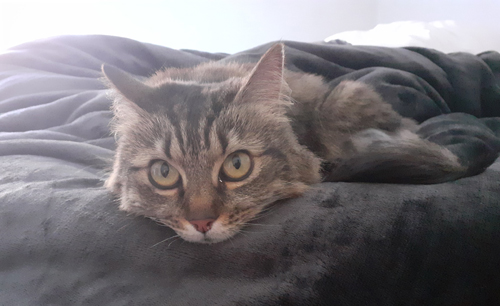 The great news is that scones are back on the menu at Oak Tree's dog-friendly tearoom on the Wetheral site.  It's open again for families, walkers, bikers, regulars and visitors to enjoy homemade cakes and a range of freshly made treats.
Oak Tree wants to thank all their amazing supporters for donating during this very difficult time, it enabled them to continue their amazing work and helped them move forward during a very difficult time.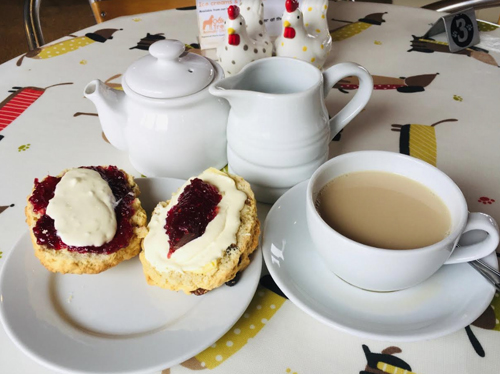 For the latest information please go to Oak Tree's website at www.oaktreeanimals.org.uk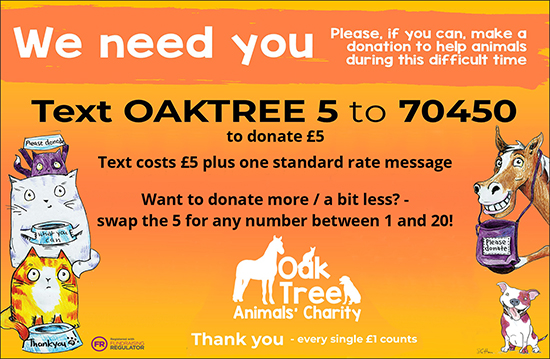 A Helping Hand
A Helping Hand
A Helping Hand
Share It: