A Donation That Makes A Difference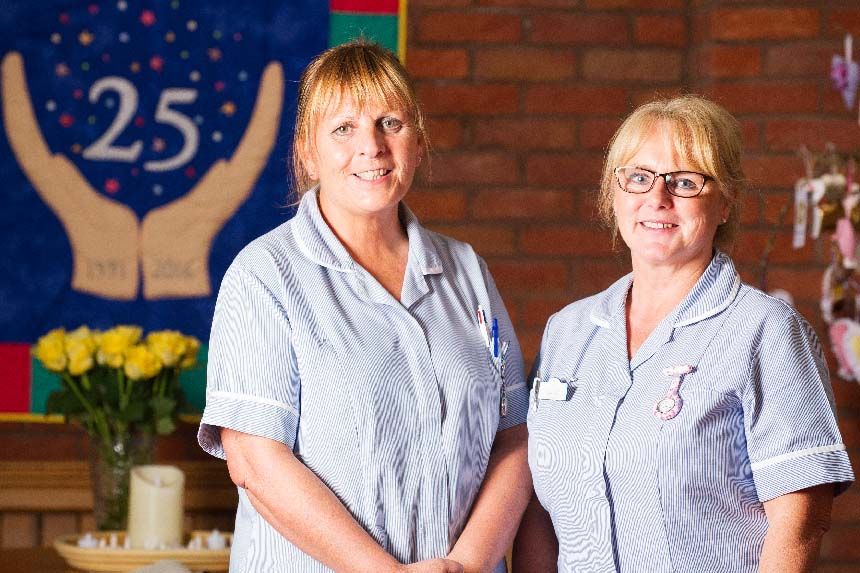 The hospice's expert nurses and specialist doctors provide care for adults with life limiting illnesses. Sponsoring a nurse could ensure that care is available today, tomorrow and in the future.
For Gill Ward her job is to make sure every day is the best for the people who need palliative care and those who are approaching the end of their lives.
As head of care at Carlisle's Eden Valley Hospice and its Jigsaw children's hospice, Gill's work revolves around caring for those with life-limiting conditions and their families. To do this she relies on a team of qualified nurses and healthcare assistants who have specifically chosen to work with patients who need palliative end of life care.
Now a campaign has been launched to encourage people to donate money for the hospice's Sponsor a Nurse initiative to financially support this vital team of staff. The hospice has 25 staff nurses and 10 health care assistants providing dedicated care for those staying on the in-patient ward. In addition there is a team of staff supporting patients using the day hospice facility and outpatient clinics.
Gill explained: "The advantage of sponsoring a nurse is that you know your donation will have a direct impact on patients here at the hospice. We need the resources to make sure we get the right team for every patient. For those sponsoring a nurse they are supporting a team who deliver care with compassion, dignity and empathy."
She added: "It is a privilege to work at the hospice. It is about enhancing quality of life and making sure each day is the best it can be right up until the end."
Angela Dobson, a senior sister at the hospice where she has worked for two years, agreed: "It is a very special place which is close to the hearts of the community in which we work.
"If you have had a loved one cared for here, supporting our Sponsor a Nurse scheme is an effective way of giving something back."
To donate visit  http://www.edenvalleyhospice.org or contact 01228 817613