Yellowjacket – World-Class Cocktails in Carlisle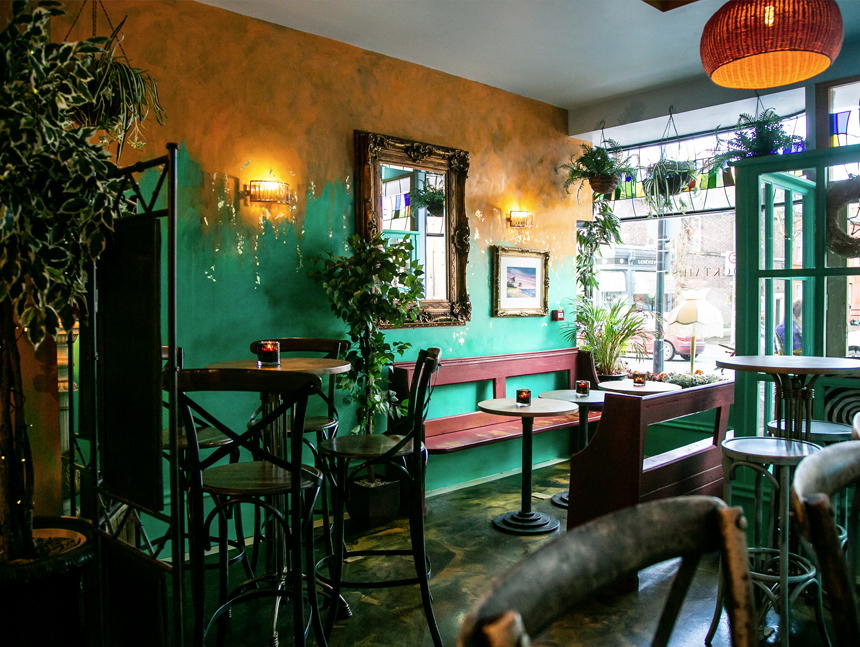 Yellowjacket – World-Class Cocktails in Carlisle
Yellowjacket on Warwick Road has recently undergone a funky revamp that's as colourful as the cocktails they specialise in.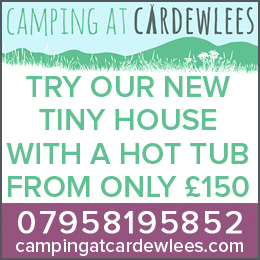 The cocktail bar is the vision of Carlisle born Cameron Ellis who fell in love with the art of cocktail making while he was travelling:  "I used to work at The Dead Rabbit when I was in New York and then I had a stint at one of the best bars in the world called Little Red Door in Paris.  I learnt a lot while I was working there and I wanted to bring that type of drinks experience to Carlisle when I came home.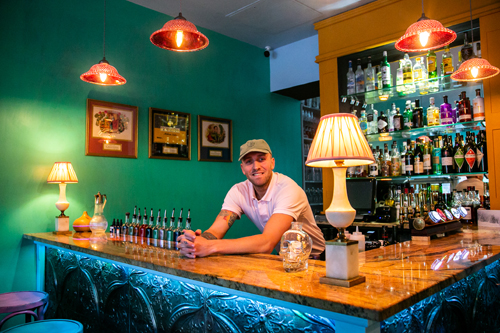 Initially, I had an idea where you could reserve a table to enjoy a cocktail experience from our menu but people were making the bookings and not showing up which meant we were turning people away and we felt like we upset a few people, which was certainly not our intention.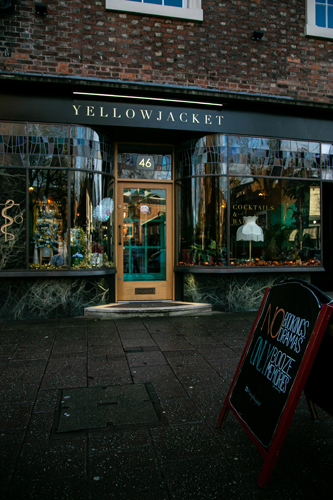 So we stopped with the bookings and now we welcome everyone, sit or stand, we believe Yellowjacket is for everyone and our new refurbishment only adds to the relaxed vibe."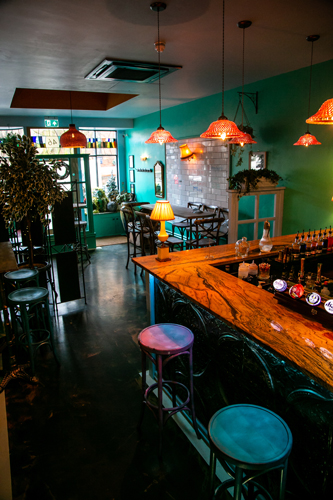 Yellowjacket is well known for offering an array of exotic drinks you won't find anywhere else with their bespoke menu but they also offer the classics too.  Maybe you'd like something special, that's not a problem, just ask and if they have the drinks in stock the staff will be happy to make it for you.  They also stock a range of local beers too.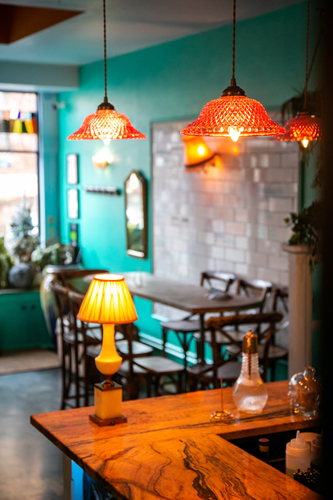 "We use only the freshest ingredients and we try to steer well clear of using additives in our cocktails,"  said Cameron.  "If I can, I'll use fresh fruit juice where possible but I generally tend to balance the flavours in our drinks with citrus and salt to maximise the flavours.  I spend a lot of time putting together our menu, it's very personal and I like to change it seasonally which makes it more sustainable and adds to the drinks experience with the freshest ingredients at the right time of year.  I love putting together strong a flavoursome cocktails and I like to let our drinks do the talking.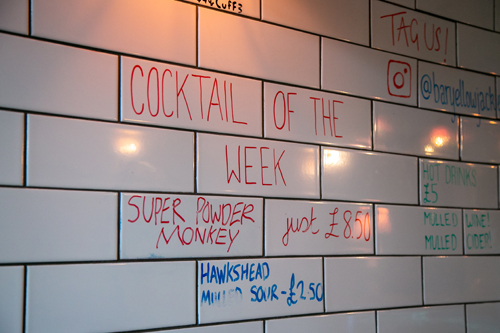 Creating the menu draws from all my success in national cocktail competitions and I promise you won't find our cocktails anywhere else, or for a better price.  I'm proud of our reputation with visitors to Carlisle and I'm pleased we are beginning to build a local following who know you won't find a better drinks menu in the city.  I take pride that we are a friendly bar, whether that's for the lone traveller, for families and friends, or for people wanting to engage with us."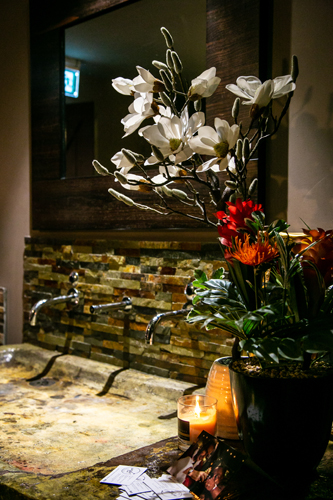 Yellowjacket has special offers through the week like Daiquiri Wednesday.  You can try but you won't find a better price for a fresh fruit cocktail than the £6 special offer.  Toasty Thursdays will run through to the end of January and are an absolute treat with mulled wine, mulled cider and a range of winter warming drinks heated to an ideal 73 degrees in a water bath.  They are a perfect tonic to a wintry day.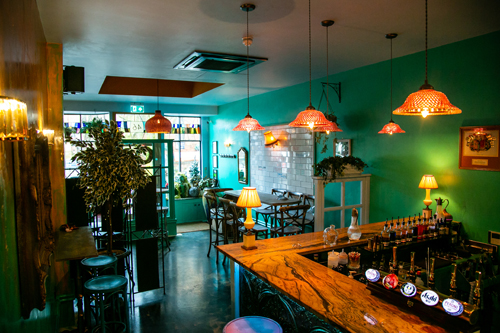 And Soulful Sundays are just what you need to finish the week off in style with chilled music and Mimosas made from Sloe Gin, hand-pressed oranges and Prosecco.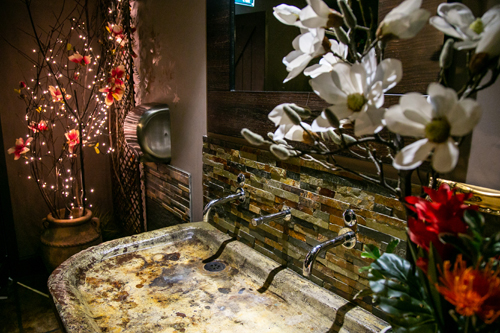 Yellowjacket is a beautiful little bar, find them at 46 Warwick Road and discover world-class drinks right on your doorstep.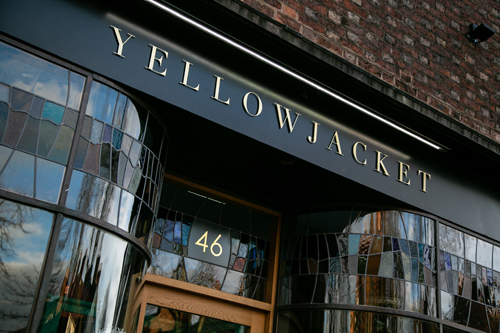 Visit www.baryellowjacket.com or find them on Facebook and Instagram @baryellowjacket 
.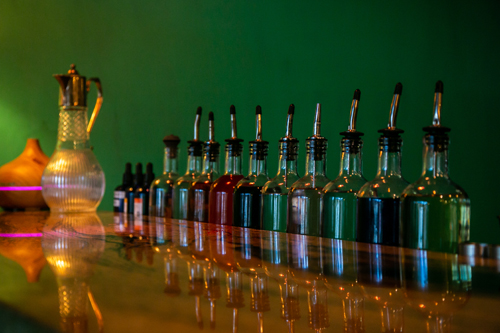 Why not have a go at making some of Yellowjackets exquisite cocktails yourself here…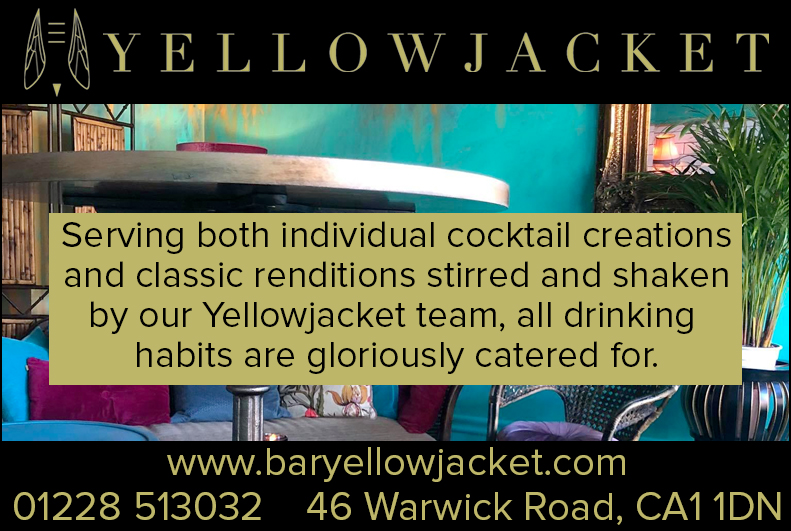 Share It: