Woofs & Wags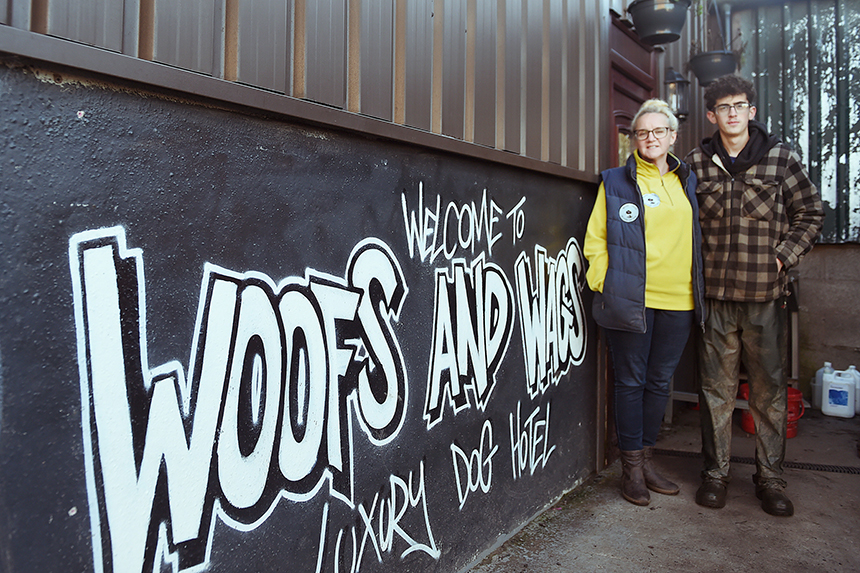 Woofs & Wags – We all love our pooches, they're part of the family and when we can't be at home with them it can be daunting leaving them with a kennel. Luckily for us here in West Cumbria we have Woofs and Wags Luxury Dog Hotel.
Woofs and Wags is a family run business and when your dog comes to stay they become part of that family. With 14 pens, they value quality care over quantity. This means that your pooch gets the care and attention you would want for them.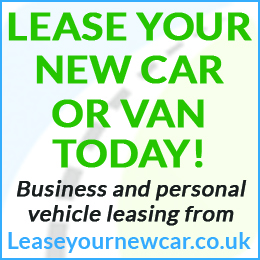 Yvonne, manager of the business said: "It's more than a business for us. We have always had our own dogs so we know how important it is for owners to know their dogs will be properly cared for and not just left alone all day."
Having years of experience with animals and dogs and being stuck in an office job, in 2019 Yvonne decided she wanted to do something more meaningful and enjoyable and so Woofs and Wags was born…well not quite. Just as all was ready and set to go, the pandemic hit.
Two lockdowns later and Woofs and Wags finally opened in the summer of 2021 and have since been inundated with bookings. With many of their guests being returning customers, and for good reason.
At Woofs and Wags your dog isn't just left feeling scared or abandoned with the occasional walk, they get their own little holiday. They get several walks a day and even have a 2 acre outdoor, secured area where they can run about to their hearts delight. On top of this, they have a secure indoor area with sofas and toys for smaller dogs to have some of those homely comforts, have a good play and get some one to one time with one of their staff members.
They offer overnight boarding as well as daycare, Yvonne said: "Most of our dogs come to us daily or weekly, with owners telling us the dogs get so excited when they turn into the farm gates, which makes it all so worthwhile. We are here to help people as well as their pets, we want to offer more than somewhere to just leave your dog, we treat our guests as though they are our own."
They will even keep you updated on your dog's stay through photos and texts to give you peace of mind. Just like a hotel but unlike many kennels, Woofs and Wags don't charge owners any extra for the time the dogs are there the morning of their pickup day, only if pickup is going to be after 12pm will they be charged.
They are looking to hire out their outdoor pen in the upcoming months, to those that want to use it to train, socialise or just give their flighty dogs the opportunity to run around without worrying about them taking off.
If you are looking for somewhere for your four legged friends to stay while you are at work, holiday or away, Woofs and Wags is the perfect place to ensure your dog is safe, gets all the attention they could want and guarantees a good runaround. Get in touch today for prices and availability. Be aware, your dog might not want to come home!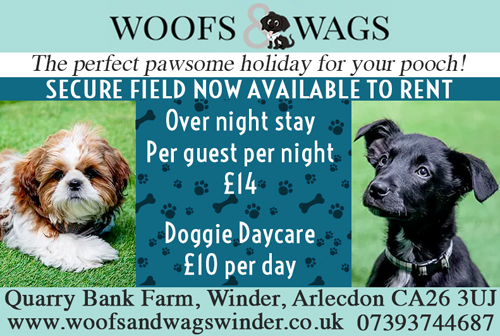 This slideshow requires JavaScript.
Share It: