Within the Walls Returns to Carlisle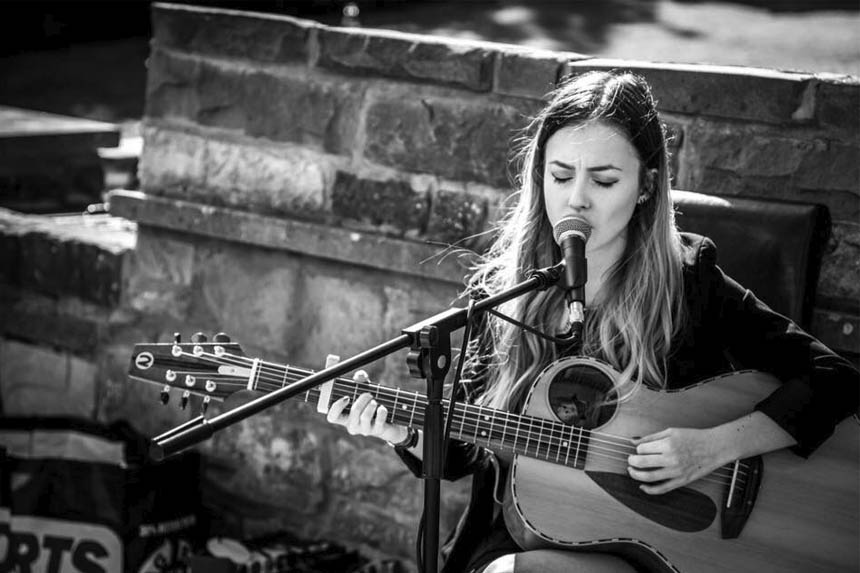 By John Connell
 The return of a live event showcasing up-and-coming bands will be music to people's ears across Cumbria.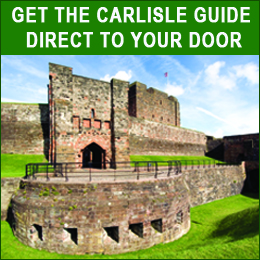 Within the Walls is back in Carlisle for the spring bank holiday weekend, building on the success of last year's smash hit debut.
The inaugural event saw up to 500 people a day come to appreciate the live music in the city centre and soak up the atmosphere. This year's extravaganza on Saturday 26 and Sunday 28 May promises to be on a similar scale to its predecessor.
The event was established by Mighty Boof Promotions to support local artists, give them a stage to play on and the opportunity to support major touring artists.
Organiser Danny Maudling said: "It's got booze, original music and a great atmosphere. It's free and it's right in the centre of Carlisle. What's not to like? It's all a great chance for people to support local bands and musicians. If you are out and about have a wine and listen to some good music for free."
He added: "Last year we had a really big selection – and not just Carlisle bands. It was a real eclectic mix of styles. There was a classical guitarist and a bunch of hippies from Alston.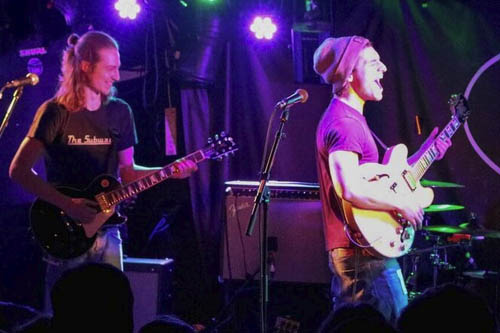 "We have already had around 40 entries for this year so it will be a challenge to select the line-up. I like to give as many people as possible a chance, and everybody has to start somewhere. But you only have so many slots so the hardest thing is making the selection. We are looking for variety and originality. Mighty Boof is all about original music."
Organisers hope the event will grow year on year to incorporate other live music venues within the city, ultimately working towards one big musical extravaganza.
This event held in a marquee outside the city's Tourist Information centre will boast two stages, a host of live acts and a fully licensed bar The Mighty Boof was born in 2007 with the aim of boosting the local music scene in Carlisle.
Danny thanked Carlisle City Council for funding the event and for giving local musicians a platform in the heart of the cityOver the course of the weekend, a whole host of talented local musicians will take centre stage. This year's headliners include; Merigot Boost Sound, Reptillians, The Postcard Band, The Calm Fiasco and The Unsung. There will also be performances from Blind Fiction, Delta Sunrise and Emily Reay.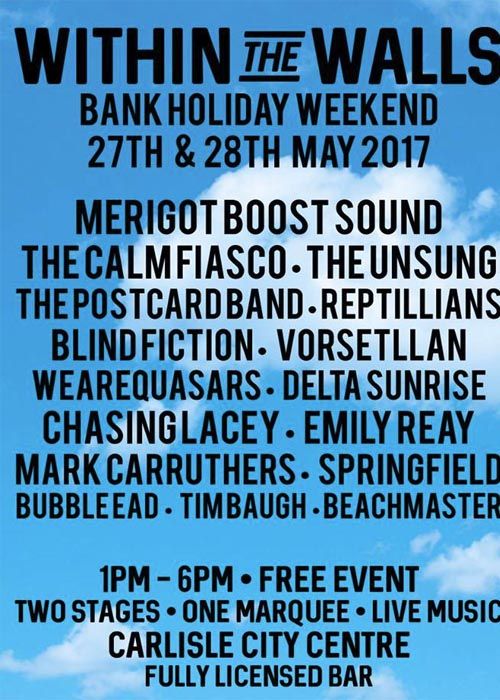 The music will start at around 1pm each day, winding down at around 6pm.
For more information visit https://www.facebook.com/withinthewallscarlisle/