Why Clinical Aromatherapy Matters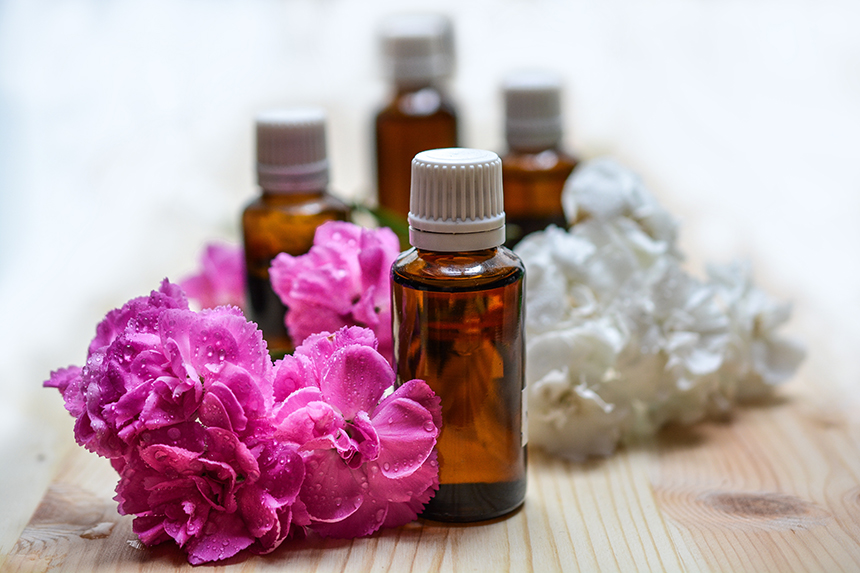 Why Clinical Aromatherapy Matters – Clinical Aromatherapy – what is it and why consider using it.
We caught up with Pam Fleetwood, who has decades of experience working in the NHS as a nurse, including at Macmillan Nursing, and she also has many years under her belt as a qualified clinical aromatherapist, meaning you are in safe hands.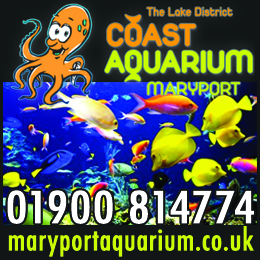 Pam said, "Clinical Aromatherapy is the controlled use of the natural, pure, whole, unadulterated volatile essence of aromatic flowers and plants to achieve balance and harmony of the individual (mind, body, and spirit), thus focusing on the whole body, i.e., the holistic approach."
Essential oils can be obtained from practically every part of the plant or flower, e.g., from berries, leaves, roots, seeds, wood, etc., and are extracted by various methods. It is vital to use good-quality, pure oils, as this will determine the success of the treatments. Knowledge of the chemical makeup of the oils is vital, as it helps to understand their therapeutic uses and hazards.
There are many reasons for choosing to reach out to "clinical aromatherapy." These include;
Psychological benefits include "increasing the release of endorphins and serotonins, known as "happy hormones (which are produced within the brain), thereby reducing nervous tension and anxiety and promoting sleep."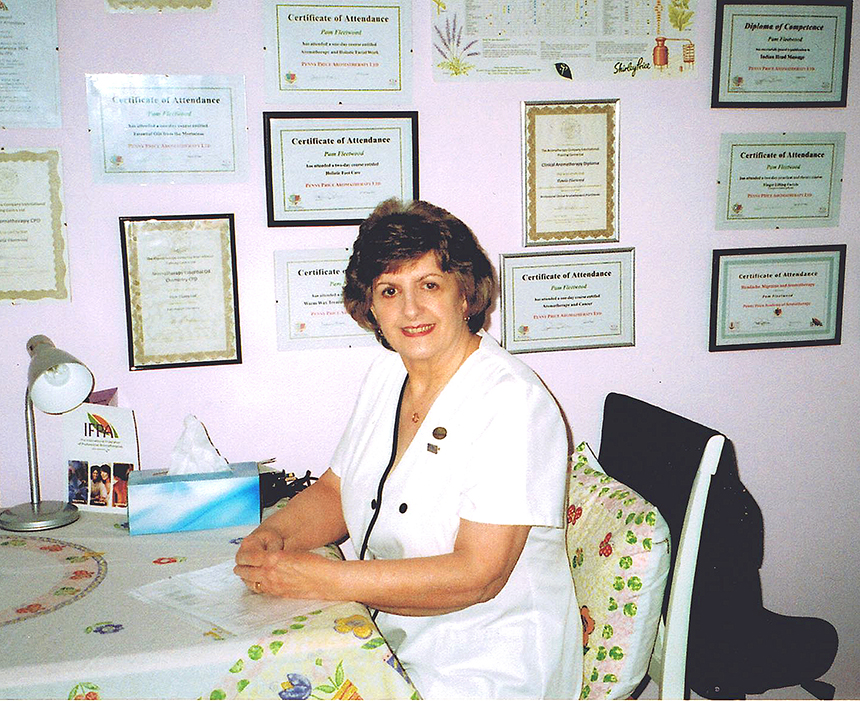 Clinical aromatherapy has many proven physiological benefits as well, including pain management in chronic conditions such as arthritis.
to assist in the relief of the side effects of treatments for certain conditions, for example, nausea in chemotherapy.
to aid in the relief of headaches and migraines.
Pam explained, "During a lifetime of nursing, inclusive of Macmillan Nursing, I witnessed the benefits of using complementary therapy and natural medicine alongside conventional medicine.
I found these to be 'head and tail' of the same coin. I recognised the need that people were looking for ways to improve their well-being."
'Aromatherapy Matters'
If you would like to find out more and how Pam from 'Aromatherapy Matters' can help you, then contact Pam, where a full consultation is taken to assess the appropriate type of treatment for you. "Everyone is different; it's not a case of one shoe fits all," said Pam
Pam will offer nutritional and lifestyle advice, together with after-care that is also given following every treatment.
Treatments start at £30. Pam also provides handy roller balls with individual or tailor-made recipes of essential oils for £6.50, which would make an ideal gift.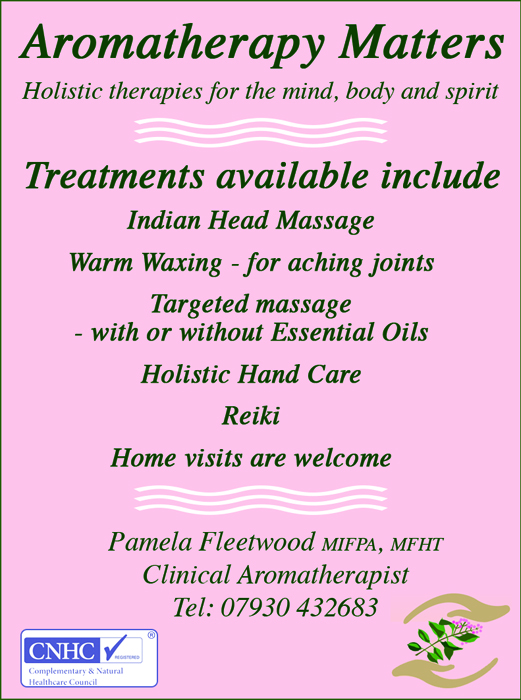 Share It: