The Sound of Silence – Volkswagen e-Golf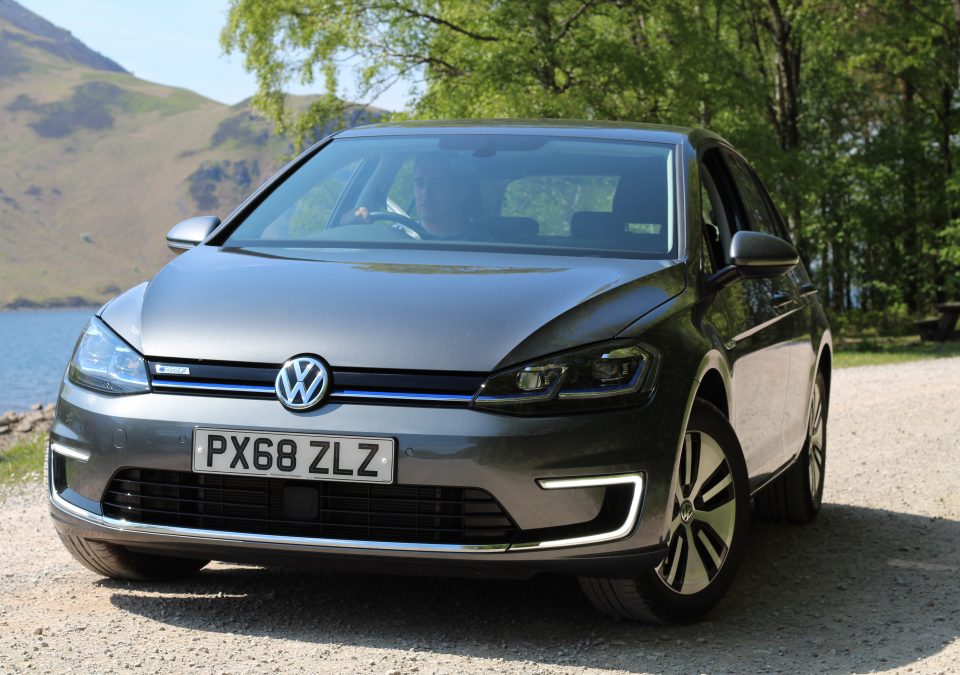 I was sceptical when I initially sat behind the wheel of the Volkswagen e-Golf.
Not because I have an aversion to electric cars, quite the opposite, I was sceptical because the Golf is known as the classiest and most polished hatchback and I was concerned an electric version was just cashing in on a world famous name.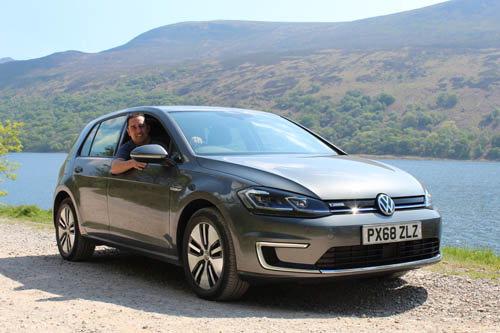 I shouldn't have worried.
The silence is deafening when you start the engine, it can be a little unnerving just sitting there but once you put your foot down the e-Golf springs to life. Instantly.
It's smooth and silent as it accelerates to 62mph from a standing start which is as quick as most diesel hatchbacks.  It's perfect for nipping between lights in the city and will happily cruise at 70mph without any issue.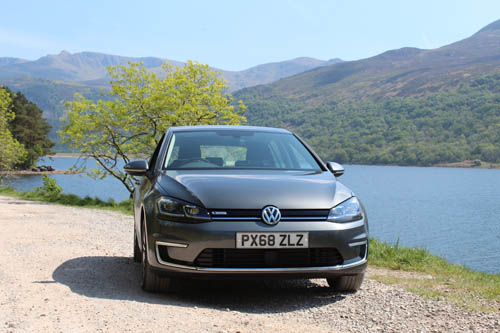 The e-Golf doesn't handle too differently from any other Golf.  Its steering is well weighted and it's certainly agile enough to have fun on tight city streets.  It didn't miss a beat on my drive along the quiet Cumbrian country roads.  It was very responsive, handled well and was powerful enough to push you back into your seat if you needed to pick up speed quickly.  It was an impressive and entertaining drive.
Road and wind noise are also well hushed.  Without a noisy combustion engine it was a very peaceful drive indeed.  In fact, if there hadn't been a stone caught in the tyre tread for a couple of miles, it would have been almost silent.
Despite its electric powertrain, the e-Golf offers almost as much space as a regular diesel Golf.  There is an abundance of head and legroom in the front, with a generously wide interior that means you won't want for shoulder room either.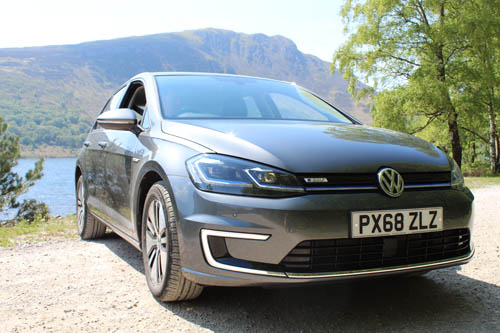 The e-Golf has a battery range of 186 miles but VW admits that'll drop to around 125 miles in the real world.  Still, that's more than enough charge to keep you moving on the daily commute because there are not many people that have a round trip to work of more than 100 miles.
You can charge it through a normal household three-pin plug, which takes 13 hours for a full charge.  Alternatively, you can have a dedicated charging installed in your home, which takes only four hours.  These are becoming more common in public spaces and supermarket car parks as well.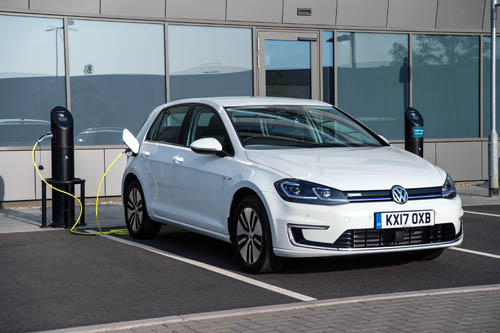 If you have access to the latest quick chargers that are popping up in service stations, you can even get a full top-up in just 45 minutes while you're having a pit stop for coffee.  With extra charging points appearing daily and with a bit of careful planning that will become second nature to drivers, charging will not be an issue.
On top of that there is also the gear selector 'B' that gives you the same effect as engine braking in a conventional car and regenerates energy to recharge the battery. There are five driving modes in total, depending on the severity of braking you want and how much energy you want to recuperate.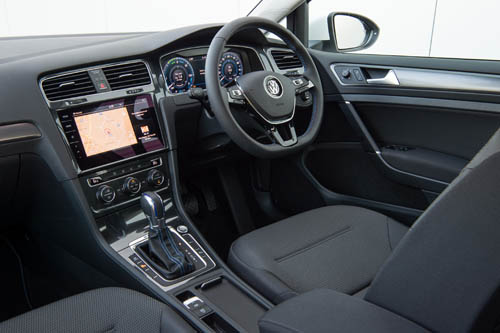 The standard driving mode is all you really need in most situations, but if range anxiety does start to kick in, selecting one of the economy modes limits power and top speed to conserve battery juice.
At less than five pounds to fully charge the e-Golf, your weekly commute just got much more affordable.
So what is stopping you buying an electric car?
The e-Golf was a fantastic drive, if it wasn't for the silence there is very little to differentiate its performance from a normal Golf.   When I take a car out for a test drive, in the end, only one question really matters and that's would I like to drive this car everyday?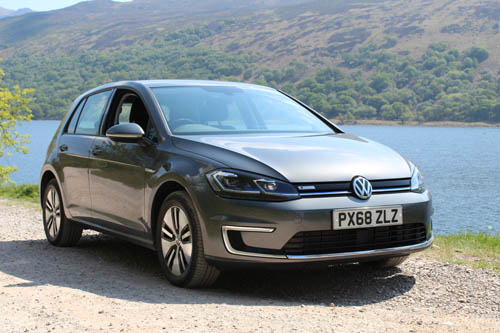 The answer is a big yes.  Yes I would.
Book a test drive from Walkinshaw at Lillyhall and find out for yourself, call them on 01900 608000
Share It: