Cheque out The Old Bank Carlisle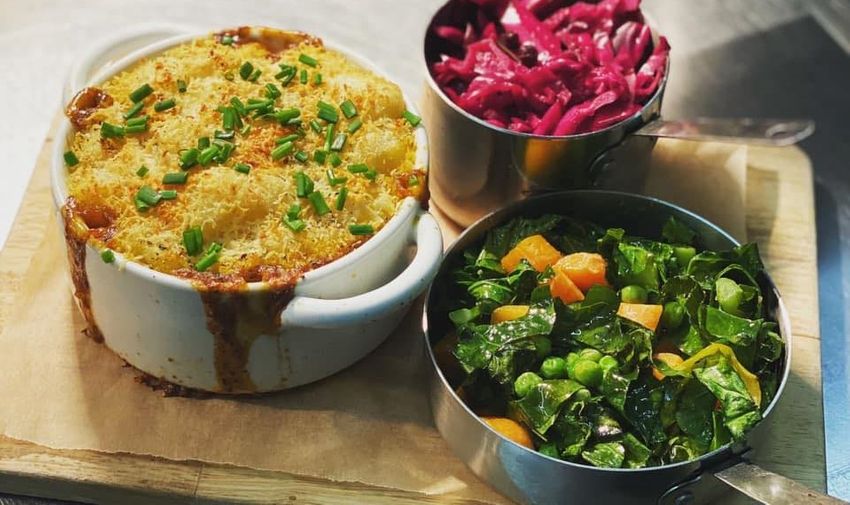 The Old Bank in Carlisle is, without doubt, one of Cumbria's most beautifully decorated restaurants and is very popular with foodies from near and far.
As soon as you walk through the doors of this stunning Grade 11 listed building which is situated in Carlisle's Old Quarter, you are hit with a flourish of colours, the vibrancy washes over you and instantly you know you are in for an absolute treat.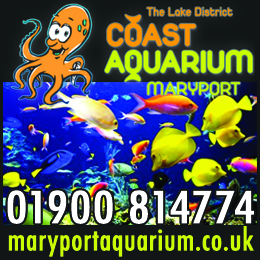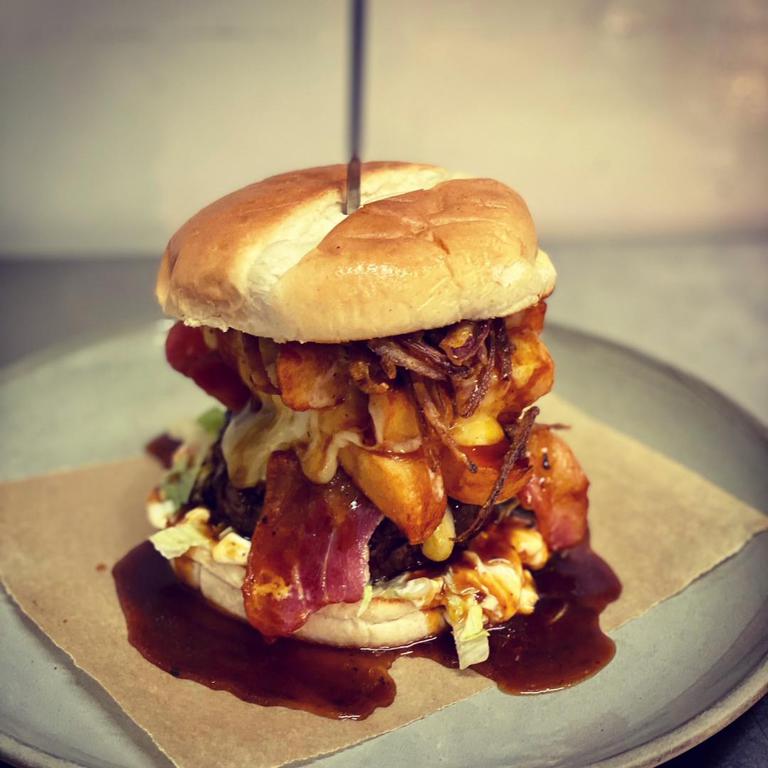 Matt Rayson has owned The Old Bank for five years now, says "We are about pub classics set in a very casual atmosphere, it's about different twists and turns on different things which helps set us apart."
It's all about the theatre here at The Old Bank
Matt describes the Menu as British dishes that people would know but with a different take on the food. With influences from here and there and everywhere such as the Middle East, the Mediterranean and Spain, helps create that something unique and different.
Hanging Kebabs are a real favourite, we sell thousands of them, there are four options with one of the favourites being our fajita-marinated chicken, cooked with different herbs and spices, grilled, fried and served with wraps, dips and sides.
People can't get enough of them, they taste awesome and look amazing and are very instagrammable and theatrical. "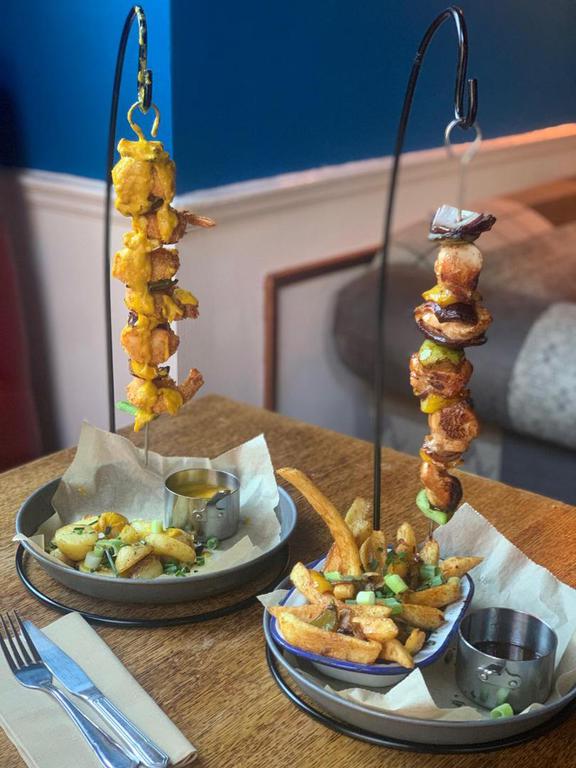 Regarding the layout of The Old Bank, the décor is outstanding but where did the inspiration come from I asked?
Matt said "We drew influences from everywhere, I just don't know, I couldn't even put a country on it. It's all very random and I can't tell you where the ideas come from.
I'd wake up in the middle of the night and think that might work or this might work. It's like a jungle with animals everywhere. We have more animals than Chester Zoo, I'd probably describe it as Madnesses' house of fun with a flourish of colour and vibrancy. "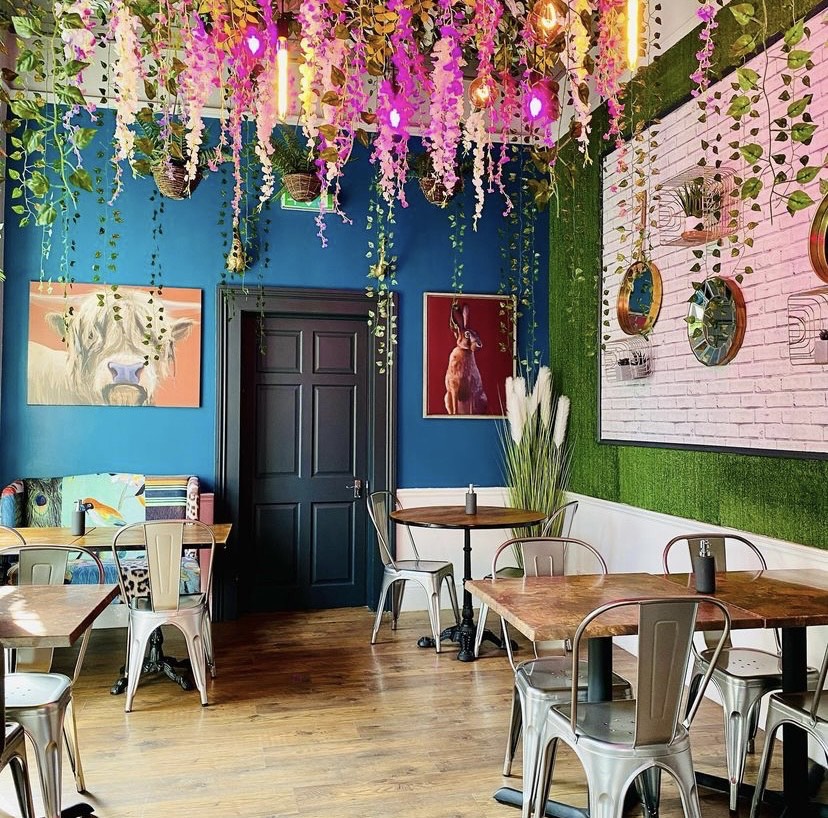 As for the food here, well, you just have to take a look at their Socials to get a real sense and feeling of what Matt is bringing to the table, and man does it look good.
If you are thinking of visiting The Old Bank over a weekend, be warned, Book at least three weeks in advance as this is a Foodie Hot-Spot.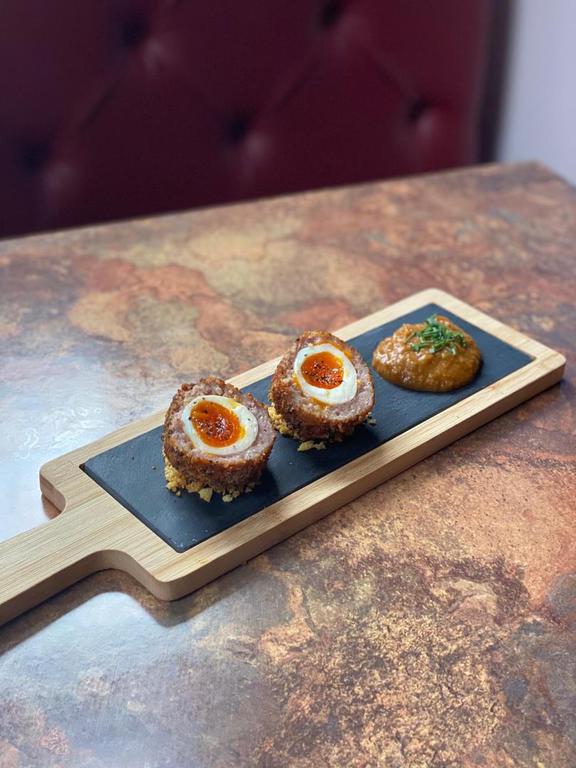 Brunches are a real favourite at The Old Bank, ideal for gatherings of say six friends where you can enjoy awesome food with cocktail-trees amongst other cheeky delights.
Matts Desserts are legendary
If you have a sweet tooth but are watching those calories, then you may want to look away now.
Matt's Desserts are legendary, again he takes a real classic and with a few subtle twists and turns he manages to revive childhood memories with creations such as the Jam Roly-Poly, Bread and Butter Pudding, Chocolate Brownies and Cheesecakes with Kinder or Biscoff.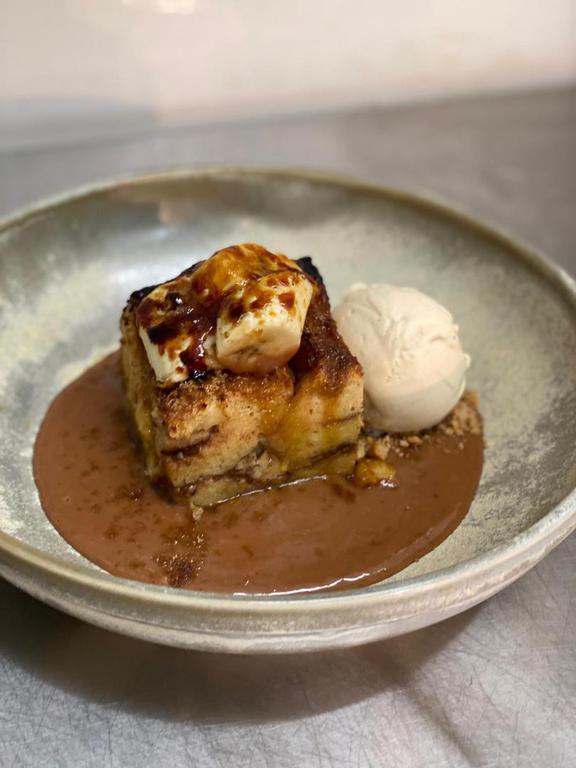 "People devour these,' says Matt. 'I have a real sweet tooth so I put a lot of time and attention into our Desserts and they are appreciated'
Calling All Cocktail Lovers…..
How do the Cocktails go down? "Massive, absolutely Massive, we didn't have a presence for Cocktails until after Lockdown One' says Matt, "We took someone on and from there they went through the roof. I like twists on sweet and childhood ones, things like the Hubba bubba chewing gum flavoured Cocktail or our Giant strawberry flavoured one, and our Cheeky Vimto daiquiri is unbelievable, amazing."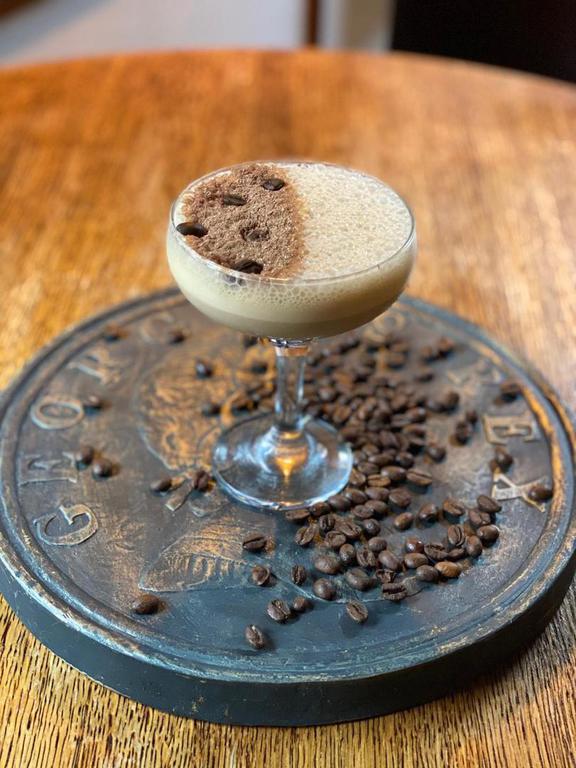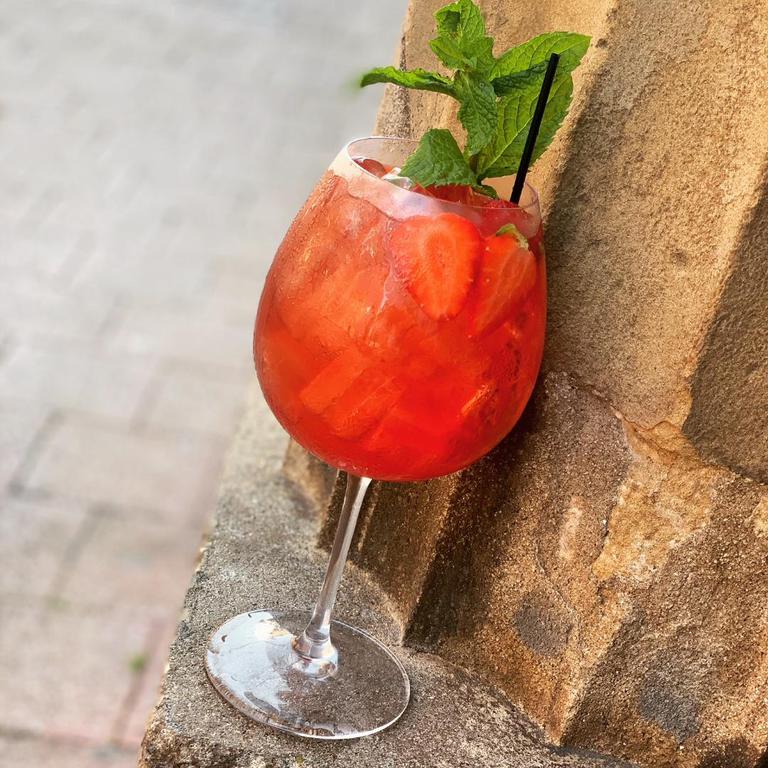 So you have a hard shift, what Cocktail are you chilling with?
The Fizzy Rascal all day long, it is delicious, it contains Glayva – Irn-Bru, Dark Rum and Fresh orange, it's beautiful and one of my favourites for sure ' Says Matt.
The Print Room
As well as the restaurant, downstairs you will find The Print Room and it is a stunning space.
'It was a store room, doing nothing really, I had lots of old pics of Carlisle and it built up from that said Matt
.
It has a real speakeasy vibe going on and as it is sited in what was the old Chalk Cellar of the original bank it is private and perfect for any gathering of upto 10 people, whatever the occasion may be. It is available to use at any time.
All in all, if Craft Lager, Gastro Pub food, amazing Desserts and delicious Cocktails sounds good to you, and all served in one of the most atmospheric venues in Cumbria, then Book and enjoy your time with Matt and his team at The Old Bank – Carlisle…
Check out their socials insta Here & facey  Here
Book Now call 01228 818583
---
WE HOPE YOU HAVE ENJOYED THIS EASY TO ACCESS & FREE ARTICLE – BUT WE COULD REALLY DO WITH A LITTLE SUPPORT
Why not become a Fan – Supporter and Member by Taking up our Limited Offer – Every edition of The Cumbria Guide delivered to your home, alongside our Exclusive 'Cumbria Guide Loyalty Card' – All of the above and also including other special offers from less than £2 per month.
Spend More – Save More and Help Support our Local Businesses around Cumbria ….
Click here Today and start saving
Share It: