The Fox that helps the Ospreys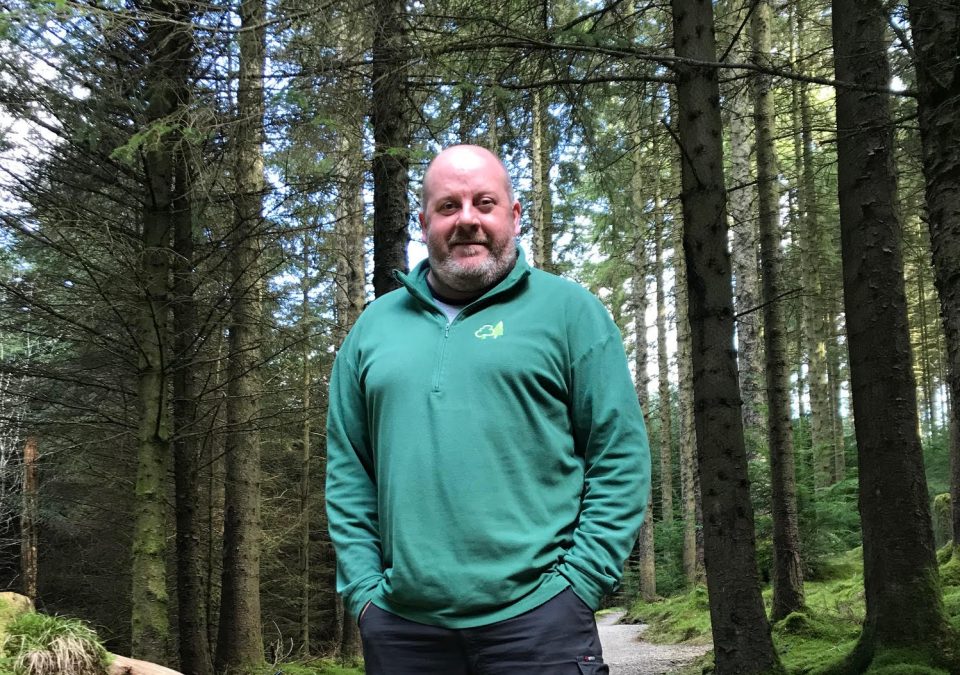 Nathan Fox, from Bransty in Whitehaven, is protecting the future of Cumbria's wildlife.
Nathan is a Ranger for the Forestry Commission and for twenty years his work has kept him busy looking after our woodlands. Nathan's beat covers 26 different forests scattered between the Eden Valley and Gosforth.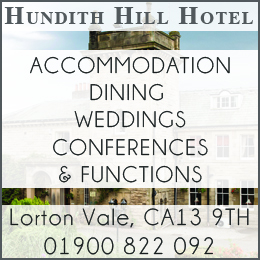 It's a huge area but well managed forests provide healthy and sustainable habitats for wildlife and that's where Nathan's priorities lie. "We look after visitors to the woodlands but, more importantly, the wildlife that lives there." explains Nathan. "We are responsible for the visitors' facilities and we work closely with our colleagues who do the forestry work. Together, we come up with a plan that safeguards wildlife habitats."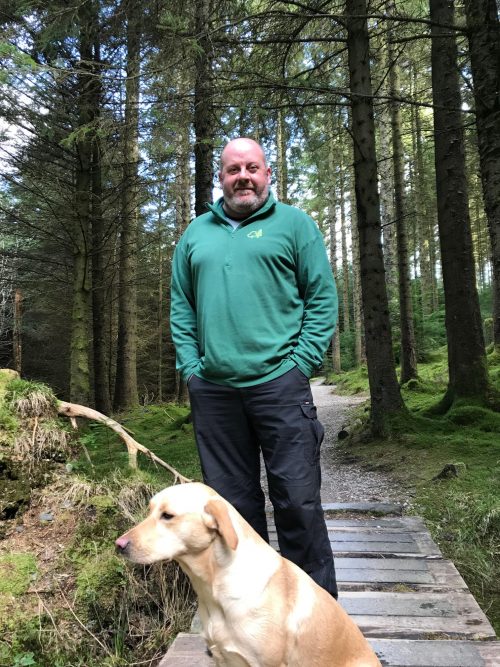 With habitats shrinking the Forestry Commission has taken on the role of caretakers and the most visible example is the successful return of the Ospreys. The first breeding pair returned to the shores of Bassenthwaite back in 2001. It was the first time a pair of Ospreys had been seen on our shores for 150 years.
Thanks to the efforts of the Forestry Commission and people like Nathan there are now six breeding pairs in Cumbria and twenty pairs throughout England. Many were fledged on the shores of Bassenthwaite and Nathan is proud that chicks from our region are helping bring the species back from extinction.
"We have a national network in place and the Forestry Commission is one of the leaders in the field because we manage large areas of woodland. We also work with other partner organisations, such as the RSPB, Lake District National Park and landowners to ensure good water quality. This is particularly important because Ospreys sole source of food is fish and we need to make sure their food source is healthy too."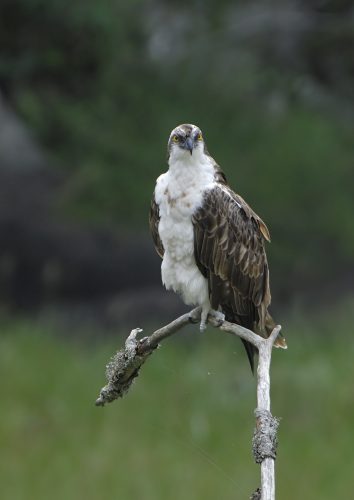 With the Ospreys recently returned after their 3000 mile migration from West Africa it's the most important time of year for Nathan. "There are two sides to the project," he said. "We monitor the birds in case of disturbance and respond to any incidences. However, we have a responsibility to educate the public and that means opening up access, which is why we have public view points at Dodd Wood and a Nest View at Whinlatter."
Ospreys have an incubation period of 35 – 42 days, the chicks fledge at 7 – 8 weeks and then they will stay close to the nest for 10 -12 weeks. With around 60 – 70,000 visitors keen to catch a glimpse of the birds the Forestry Commission has a serious job ahead of them.
They will be on hand to attend to the viewpoints, manage the network of trails and man the tearooms to keep all those hungry mouths fed. After all that work the Ospreys will simply head South when the weather starts to get colder. "It's amazing" said Nathan. "The parents will migrate back to West Africa and the chicks set off on their own. It's an incredible feat for a bird that has never even attempted the journey before but they instinctively know where they're going."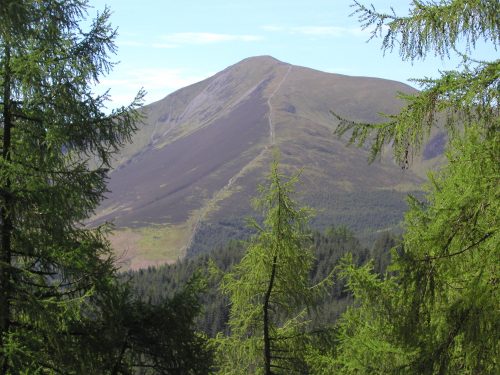 The West Cumbrian is one of those lucky people who always knew what he wanted from a very young age: "I knew what I wanted to do and I knew where I wanted to work. When I finished University in 1997 I started a student placement at Whinlatter and within a year I was made full time staff member."
Now aged 44, Nathan has played an important role that future generations will be thankful for. "I've been in my job for twenty years so I've seen a lot of change with how forests are managed, it's far better now. They are more accessible and that helps more people learn about our wildlife."
Take some time this summer to visit Dodd Wood and have a look at the Ospreys for yourself because without people like Nathan they might not be here at all.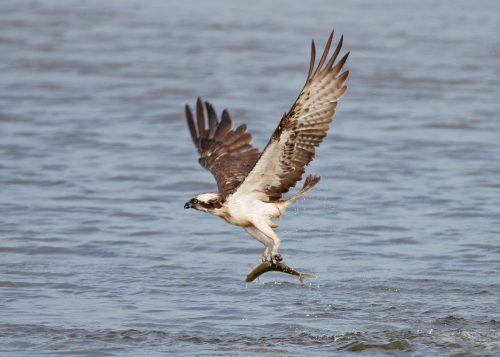 For more information on the Ospreys and much more visit www.forestryengland.uk/dodd-wood or www.forestryengland.uk/whinlatter
Share It: