Superior Sewing Centre has it all Stitched Up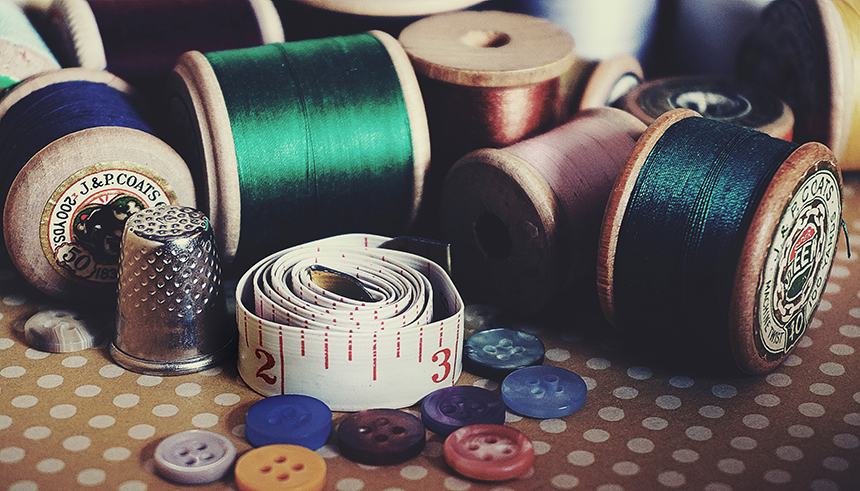 Superior Sewing Centre It's a new year and that means it's time for new hobbies.
Recent years, and several lockdowns have left people with time they never had before, many used this time to dust off their old sewing machines and get creating again. Luckily, Carlisle's Superior Sewing Centre has everything you need for the beginner to the expert.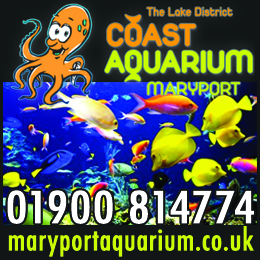 From machines, accessories, fabrics and pretty much anything else you might need, Superior Sewing Centre should be your first port of call.
Superior Sewing Centre is one of the largest specialists in the North of England who have been looking after people since 1993. They are now a multi-brand dealership with all the top brands on display such as Singer, Brother, Babylock Bernina and many more.
With years of experience, their engineers can also repair and service your machines.
They are up to date on all the latest technologies, so whatever type of machine you have that either need looked at, serviced or repaired, then your machine is fantastic hands.
Superior Sewing Centre also stocks a huge range of haberdashery from Prym and Fiskars as well as an ever-expanding range of yarns and fabrics. Yarn brands such as Rowan, King Cole and Adriafil are available and fabrics range from the likes of Timeless Treasures to Lewis and Irene. They also stock Vilene interfacing dress as well as Warm and Natural and Soft and Bright wadding for quilting.
Whether you are brand new to the hobby and you are looking for equipment, advice or if you are an expert on the hunt for gorgeous fabrics then the Superior Sewing Centre has everything you could need or want to get making!
You can find Sewing Superior Centre nestled away at Treasury Court, just off Fisher St in Carlisle. Sew, why not call in and see what you can get your hands on.
Visit instore or online at www.superiorsewing.co.uk/ or find them on Facebook.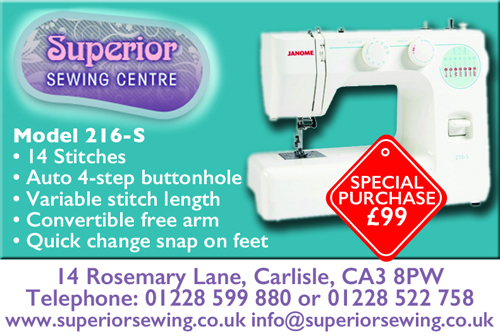 This slideshow requires JavaScript.
Share It: