Spotlight on Maryport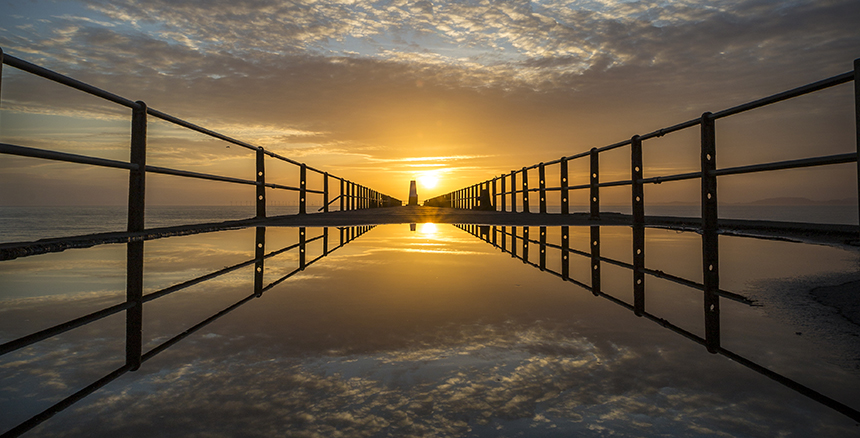 Spotlight on Maryport – Roman roots, fantastic independent businesses everywhere you look and awe-inspiring views across the Solway, Maryport is simply unique and definitely worth visiting. 
This town has a real charm to it. The high street, is lined with predominantly independent shops and businesses, much like towns of times gone by.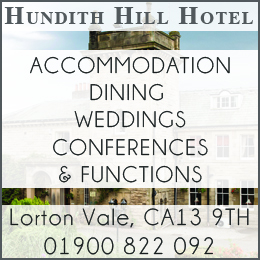 Maryport has never been reliant on Big Nationals to keep the high-street units full and busy, in turn, it has retained a very independent and perfectly quaint, community-based vibe.
Walk into any of the shops in town and you'll likely find smiling faces, and fantastic service. The amazing thing is that they all support and take care of each other. If you can't find something in one shop, ask at the desk and they'll direct you to somewhere that has what you need.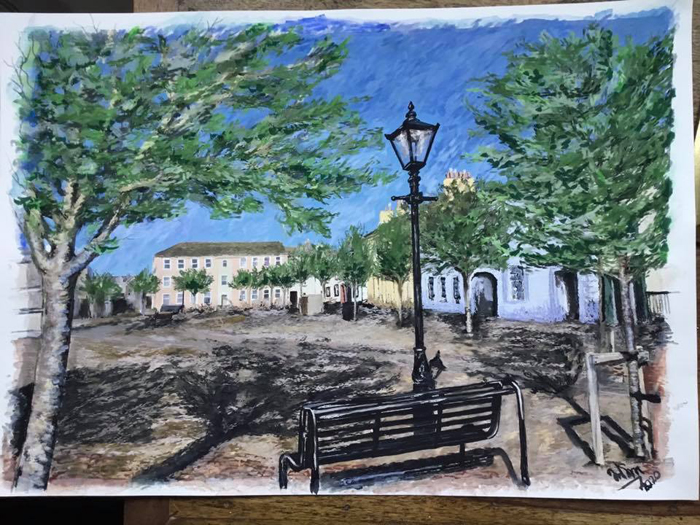 Maryport Town Mayor, Peter Kendal, was born in the area and despite leaving with his parents in 1954 he always wanted to return to his beloved hometown and did so in the 70s.
Peter explained: "Maryport is so different from anywhere I have been before, in that the people here have time for one another. This town is filled with a huge community spirit and I have never visited anywhere where a community gives up so much of their free time for the youth in the area. Maryport has many Sports teams, Sea Cadets, Army Cadets, Cubs and many more clubs all run by local volunteers"
Fong Dawson Secretary for the Maryport Business Group said: "I was born and bred here and the one thing everyone says about Maryport is the people are so friendly and welcoming. When you visit Maryport you get a sense of the huge community spirit. The locals here are very grounded and down to earth people. The businesses all support each other and there's a great sense of pride for the town."
Although small, there is plenty to see and do in and around Maryport.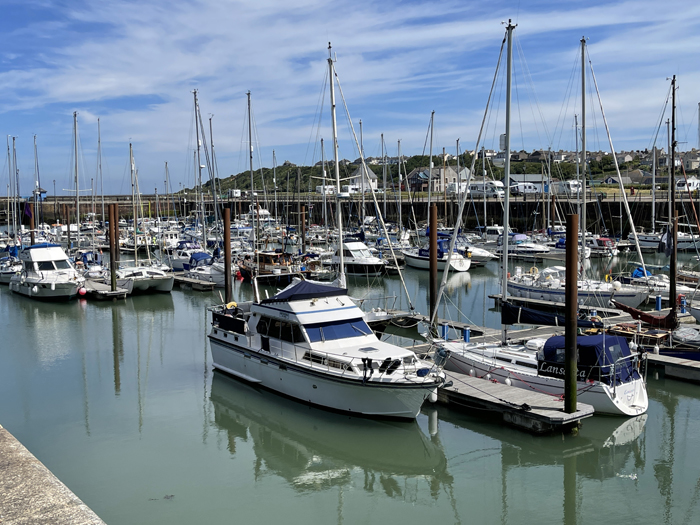 One of the big attractions is the Lake District Coast Aquarium. An ideal place to take the children to see and learn about marine life. Alongside the Aquarium there is a crazy golf course, adventure playground and a fantastic cafe which are all open to the public without an aquarium pass.
The Wave Centre is an excellent place to take the kids to burn off some energy. Their Clip and Climb centre is great for the whole family. They also have an indoor soft play area for children. Its also worth checking out whats coming up at Maryport Settlement. They have regular events, workshops and activities throughout the year. Visit their website for more information.
If you are visiting Maryport then there is one place that should be top of your list; Senhouse Roman Museum is perfectly situated adjacent to the Roman fort high above the town and looking out across the Solway. Inside they have one of the biggest collections of ceremonial altars ever discovered in the whole of the Roman empire. Many of the artefacts were discovered at the Maryport fort by the Senhouse family.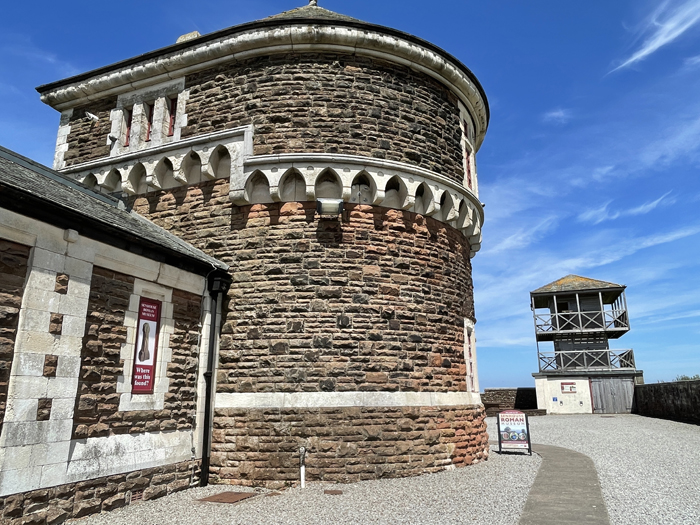 There is also a watch tower, a replica of what would have potentially stood when the fort was in use. You can climb the tower and take in the phenomenal panoramic views as a Roman sentry would have done.
And here you will also find West Coast Indoor Karting, a great experience for the whole family and perfect for work do's and special occasions.
As well as the many attractions, one of the most prominent and renowned features of Maryport is its harbour and promenade with the distinctive 19th-century lighthouse, towering at the end of the pier. The harbour, for many years, was the beating heart of Maryport. It began its life as a Roman port. It was much later in the 16th century that Humphrey Senhouse, a local landowner, began building a trading port to transport coal over to Ireland. In 1749 an Act of Parliament was passed allowing a small town to be built, Humphrey named the town after his wife Mary, and so Maryport was born.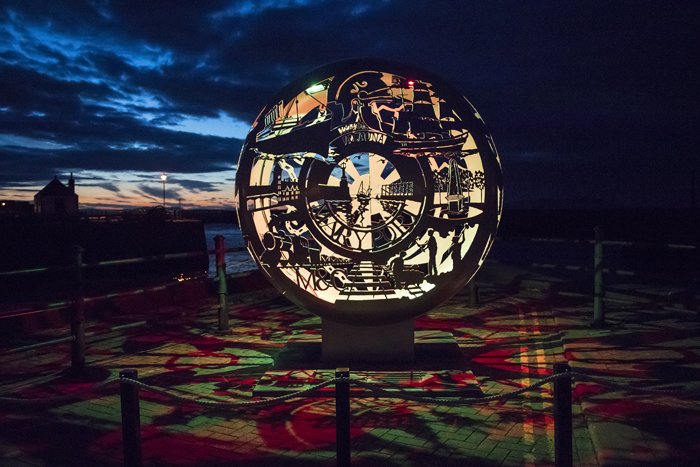 The town was fast improving and in 1765 William Wood opened the first shipyard. This transformed the town and by 1780 a second shipyard was built with the third yard following in 1810. The third was opened by Joseph and Isaac Middleton. Joseph was the great grandfather of Thomas Henry Ismay, founder of the White Star line that built the Titanic.
The coal industry alongside the shipbuilding meant Maryport prospered massively. In 1816 they added wooden piers which would allow larger coal ships into the port.
The shipbuilding industry eventually declined in the area due to ships needing to be hauled to larger cities for installations of various implements. The legacy that the industry left lives on and has been showcased for many years at the Maritime Museum. The museum recently closed its doors but it has recently been announced that they will be relocating to new premises this year.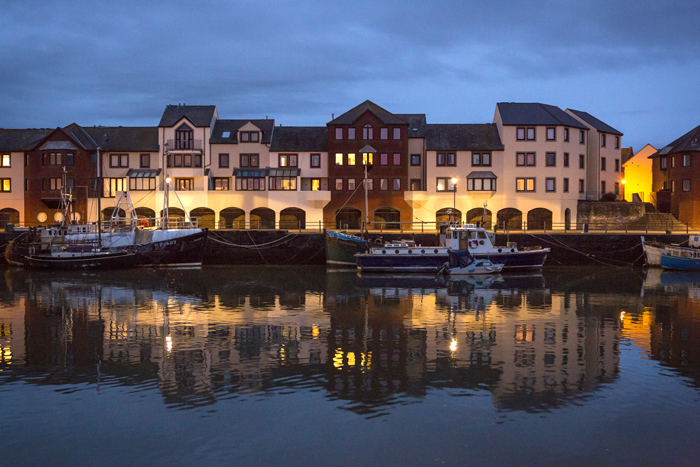 A walk around the Marina and promenade allows you to take in the natural beauty that envelopes Maryport. The area is home to a myriad of wildlife. Some of which include seabirds, porpoises and even Seals have been known to hang out around the harbour. You can learn all about the local sea life at Maryport Aquarium which this year is celebrating 25 years!
Set up by Mark Vollers in 1997 the attraction has welcomed tens of  thousands of visitors from all over the country who have come to learn and see some of the most unusual and fascinating creatures that thrive along the Solway coast and further afield as well! Mark Said:" Over the last 25 years Maryport has provided everything I needed to start up and run a successful aquarium based visitor attraction.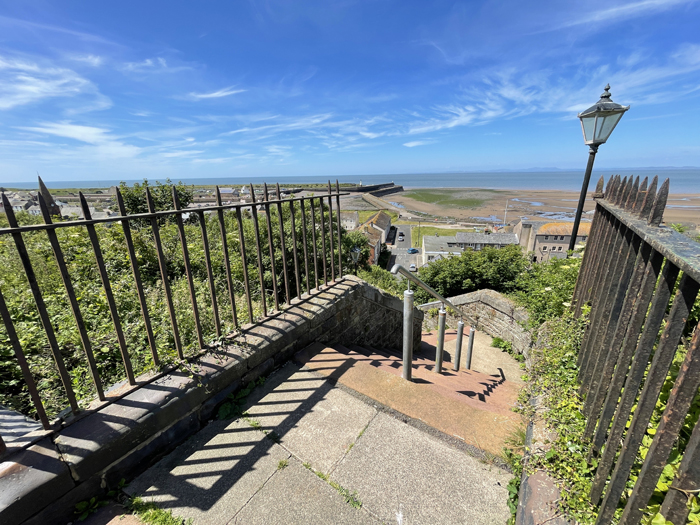 This includes a fantastic harbourside location with direct access to seawater for the displays and a highly supportive local community that not only keep the place vibrant outside the holiday season but also as employees they are the key to our great reputation for customer service.
I think it's safe to say that the aquarium has helped bring much needed extra footfall and spend to the town, many of these visitors having never ventured down to Maryport on Cumbria's coastline before.
Most are charmed by it's setting on the Solway Firth, it's impressive history and if they've just escaped from the crowds in Keswick some love the contrasting ease of access and parking! "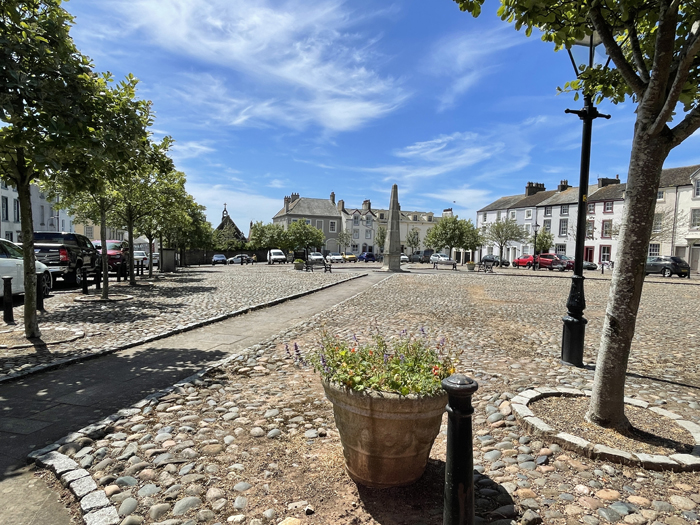 The town is set to make some major changes over the coming years after the announcement in 2020 that Maryport had been awarded a re-generation grant, allowing improvements and updates to not only make the town more usable and exciting for locals but to make it more visitor friendly.
One thing to get super excited about this year is the second Taste of the Sea festival. The first event took place last year and was a resounding success. The event saw thousands flock to Maryport to enjoy the various food stalls, fairs and entertainment. This year is expected to be even better with Maryport Town Council providing a £10,000 grant toward the event.
And finally, if visiting Maryport, then do take a stroll up to Fleming Square, this cobbled square is visually stunning, surrounded by colourful Georgian and Victorian buildings, it is one of my favourite places in all of Cumbria.
Named after Mary Fleming, the wife of founder Humphrey Senhouse 11, this charming square was once a busy marketplace. It is something you would expect to find in any Iberian village or town and we love it.
This slideshow requires JavaScript.
Share It: