Santa Paws is coming to town! Keep your pooch safe this Christmas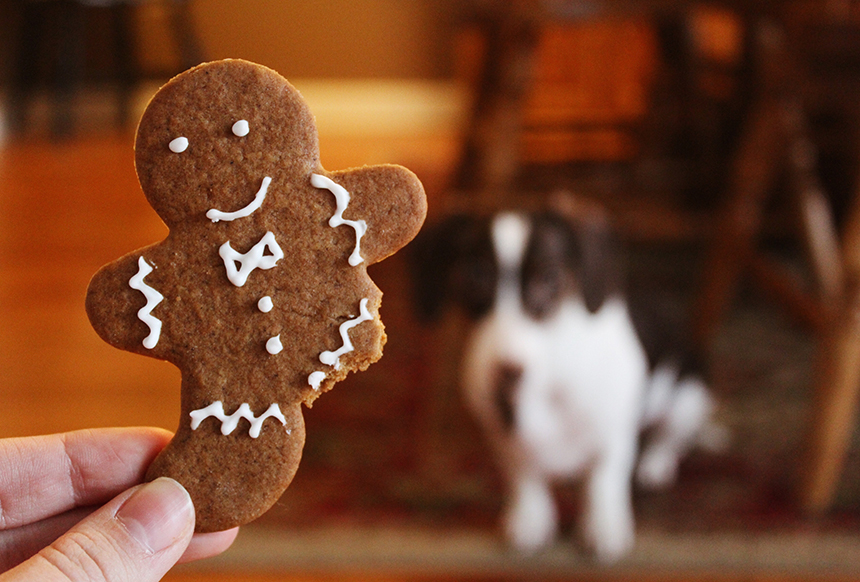 Santa Paws is coming to town! Keep your pooch safe this Christmas
Dogs aren't just pets, they're part of the family and people are increasingly including their four-legged friends in the Christmas celebrations, with many buying their pets Christmas presents.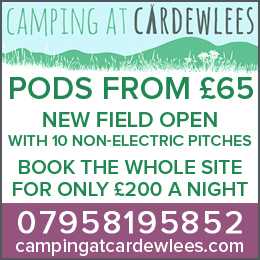 The most popular gifts we give to our pooches are yummy treats and toys, however, it is important to take caution when choosing your dog's Christmas gifts as there are some treats that, although don't look untoward, can have serious consequences on your pooches' health.
We have compiled a list of what to avoid, the things you'd be Barking Mad at to gift your pooch, and some Pawesome alternatives.
Pawesome: Raw meaty bones.
Raw bones are really good for dogs to chew and gnaw at, as long as they are not hollow like chicken or turkey bones. Not only are they a tasty treat for your dog but they also provide a great source of enrichment and stimulation.
Pawsome: Durable rubber chew toy.
If you want to get your pooch something to chew on and keep them occupied, then a good hard rubber chew toy is a great alternative to dangerous rawhide. Most reputable pet shops offer these kinds of toys, but do make sure you get the right size for your dog. A toy that is too small could be a choking hazard.
Pawesome: Stuffingless toy
There are many stuffingless dog toys available in pet shops now, they provide the same amount of fun with significantly less risk. However, be aware that many of these toys may have a squeaker inside the material, which could be a potential choking risk, so caution should be taken when allowing your dog to play with these.
If you want to ditch the stuffed toy altogether, then a hardy tug-toy is a good alternative.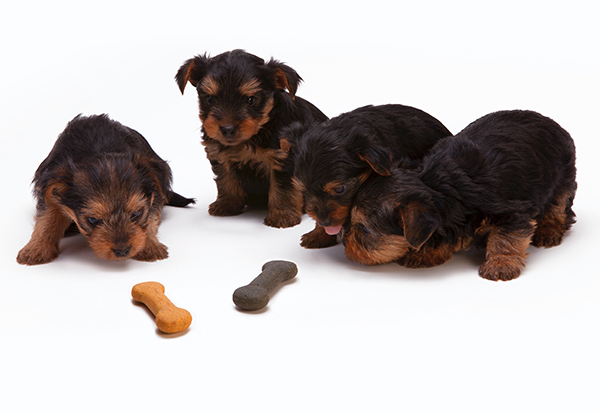 Barking mad: Cooked bones.
Cooked bones can split and splinter and either choke or cause piercing wounds to their insides. Even hardier bones like lamb and beef bones become weaker and can split once cooked.
Barking mad: Stuffed animals
Soft stuffed animal toys look cute and though your dog might love shaking it about, once that initial excitement stops they usually tend to do one thing, yep, they rip it up.
The issue here is, is not only is it a waste of money because they're so short-lived, but many stuffed animal companies use cheap plastic stuffing, that if swallowed, can cause a blockage and serious problems for your beloved pet. Also, these toys often come with button eyes or noses that can be easily swallowed causing issues.
Barking mad: Rawhide
Rawhide is one of the most prevalent dog chews, which are often included in dog treat Christmas stockings. These treats are often described as the deadliest dog chews, this is because so many dogs have had to receive veterinary treatment or even sadly died after being given a rawhide treat.
The reason it is so deadly is that it is a choking hazard, it blocks the digestive system and it can also be toxic as it is often treated with chemicals before it reaches the shelf. You are risking your dog's life when you give them this treat so please avoid it this Christmas!
So, be mindful when buying gifts for any of your pets, it is always advisable to do your research on the breed of your dog before buying them any treats. Our advice is to keep an eye on your pet while they are playing or chewing any of the suggested treats.
So this Christmas get your pet a gift they can enjoy safely and give you some peace of mind!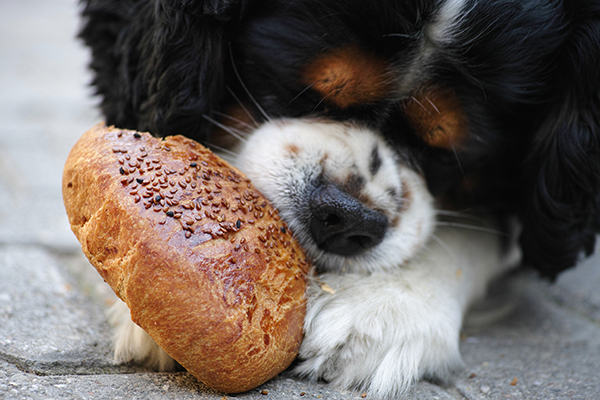 Share It: