Perfect Grilled T-Bone Steaks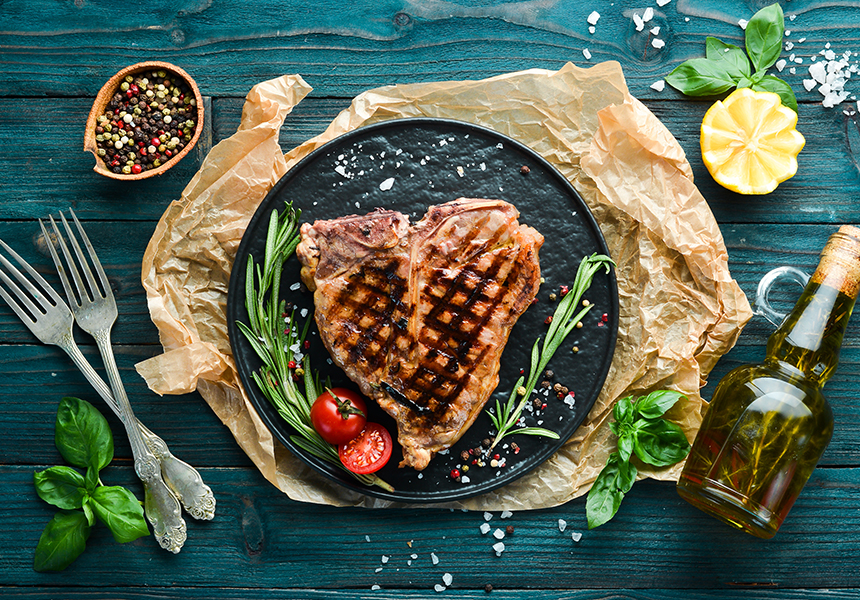 Perfect Grilled T-Bone Steaks with Olive Oil, Lemon, Garlic, and Rosemary Marinade 
Preparation time: 2 hours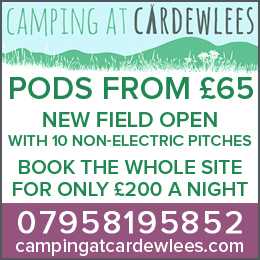 Cooking time: 12 minutes
2 servings
Ingredients
4 (1 ¼ inch thick) T-Bone steaks
For the marinade
½ cup extra virgin olive oil
2 clove garlic, minced
Juice of 1 lemon (about 4 tablespoon)
4 teaspoon chopped fresh rosemary
Smoking wood: 1 cup soaked wood chips (gas grill) or one fist-sized wood chunk (charcoal grill)
8 sprigs rosemary
Coarse sea salt and coarsely ground black pepper
---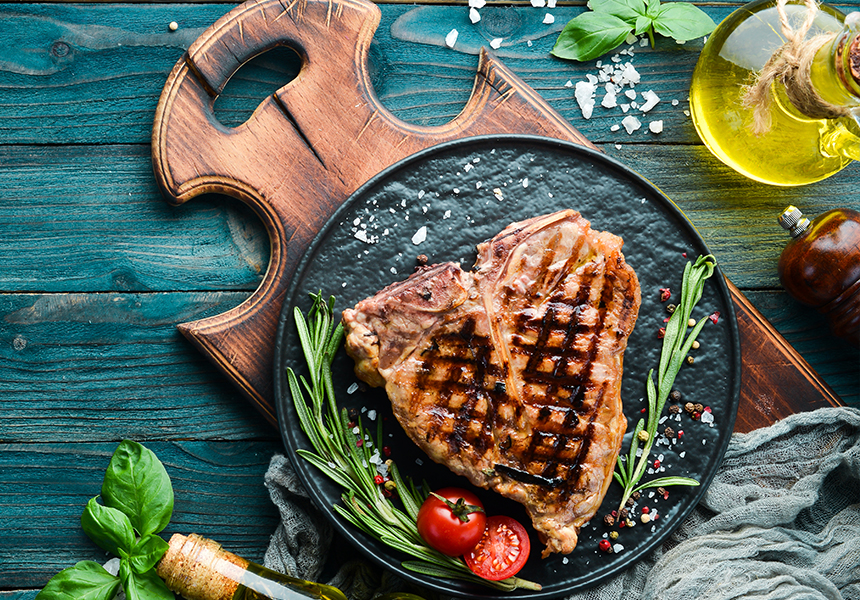 Perfect Grilled T-Bone Steaks Method 
Marinate the steak: One to two hours before cooking, whisk the marinade ingredients together in a small bowl. Put the steaks in a gallon zip-top bag and pour the marinade over the steaks. Seal the bag and let the steaks marinate at room temperature, turning occasionally, until it is time to grill.
Prepare the grill: Preheat the grill
Grill the steaks: Remove the steaks from the marinade, then pat dry with paper towels. Add the smoking wood to the grill, put the rosemary sprigs on top, close the lid, and wait for the wood to start smoking. Put the steaks over direct high heat and close the lid to trap the smoke. Cook the first side of the steak until it is crusty brown, about 6 minutes, rotating the steak 90 degrees after about three minutes to add a crosshatch of grill marks. Flip the steak and cook the other side until the steak reaches an internal temperature of 50°C for medium rare, about six more minutes, rotating halfway through. (Cook to 45°C for rare, 55°C for medium). If the heat is too high, and the outside is burning before the steak is cooked through, move it to the indirect side of the grill and cook with the lid closed until you reach the desired doneness.
Serve: Season the steaks on both sides with the coarse salt and pepper as soon as they come off the grill. Let the steaks rest for ten minutes, then serve.
You can find this and more amazing recipes on https://www.dadcooksdinner.com/
---
To learn more about what's happening follow Cumbria Guide on our social media
---
Share It: