Pawfect Pets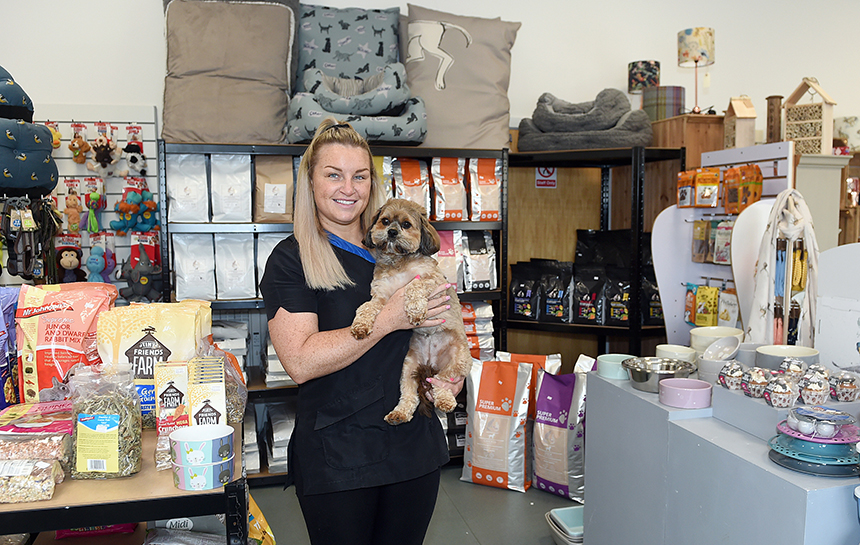 Pawfect Pets – A space for all dogs to Play, Run and have lots of Fun!
It's all go at Pawfect Pets Boutique in Aspatria – they have launched an exciting new venture for dog owners and their four-legged friends.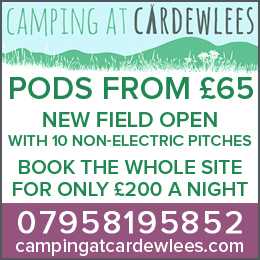 Their new indoor activity centre allows dogs to run free in a safe and secure environment whilst giving owners peace of mind. The centre will be used primarily for doggy daycare.
Ideal if you are working, have an event to attend or just need a few pet-free hours, simply call up, book your dog in and drop them off.
The centre is filled with toys, climbing equipment and tun
nels to give your dog endless opportunities to explore and play. This environment is perfect for owners who are trying to socialise their dogs as well.
During the pandemic many puppies did not get the socialising opportunities they otherwise would have, a space like this gives dogs the chance to play, interact and learn from other dogs whilst also giving them vital mental stimulation.
Owner, Julie Whitfield said: "I have worked with dogs for 10 years now and we had the space just sitting there. We wanted to utilise such a large space creatively and uniquely and the play centre seemed like a great addition to our business."
In addition to doggy day-care, the room is also available for private hire.
A space like this is the ideal place to use as a training room. As it is indoors you can practice off-lead recall without distractions or fear of running away. Or if you simply have a flighty dog, then this is a safe place to allow them to run around, play and burn off some energy.
You can also book a private group session where you and your friends can bring your pups and let them play together or train together. It's a fantastic way to introduce your dogs to other individuals on a one to one basis. It's also a perfect space for dog trainers to bring clients and practice in a secure, neutral environment.
Please be aware that they only accept friendly dogs who get on well with others for their doggy day-care service as they will be in the room with several dogs at a time. The dogs are always supervised and there are beds available for them to relax in if they've had too much.
Pawfect Pets Boutique grooming parlour is still as busy as ever but the best advice is to book well in advance.
Their shop at the front of the building has a great variety of pet snacks, hampers, coats, beds and much more, so take a look inside and why not treat your Dog to a well-deserved treat or toy, they can never have enough.
So come along and allow your dog to do what they do best… have fun!
This slideshow requires JavaScript.
Share It: