Par Excellence at Scott's Bistro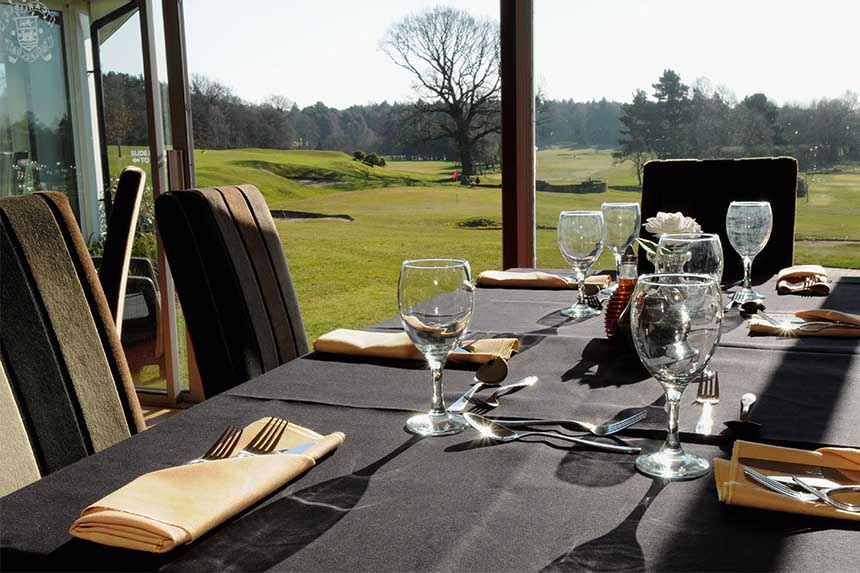 After more than 100 years of being members only, Carlisle Golf Club has opened to the public with its new restaurant Scott's Bistro. 
The bistro is named in honour of club legend Syd Scott, the Club Professional at Carlisle Golf Club from 1946 to 1957. He was runner-up at The Open at Royal Birkdale in 1954, the success of which put Syd and Carlisle Golf Club firmly on the map. In the following year, the highest playing honour was awarded with his selection for the Great Britain and Ireland team to play the USA in The Ryder Cup.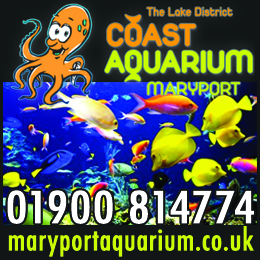 Despite only opening its doors to the public two months ago, Scott's Bistro has already received glowing reviews. The restaurant is open for dinner on Friday and Saturday evenings and for lunch throughout the week. However, it's the Sunday lunches – a set menu of one to three courses, with four choices for each – with reduced prices for children, that have been particularly popular.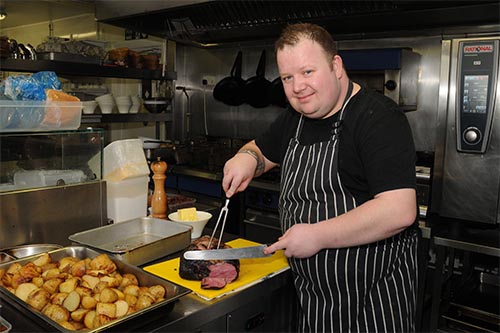 The menu showcases the very best of local ingredients in its traditional, home-cooked British dishes, which have been given a creative, contemporary twist. 
Clubhouse Manager, Chris Johns, explained: "We're very proud to be Cumbrian and of the local produce that is available to us. We like to use all local ingredients to show them off and show what we can do." 
And it's under the helm of head chef, Garry Deighton – who trained at L'Enclume in south Cumbria, under Simon Rogan – that Scott's Bistro is really showing off. 
Chris, who was a chef himself up until 12 months ago, said: "We've got two fantastic chefs, our head chef and sous chef are unbelievable – I'm in awe of these guys. Gary's from good stock, his use of ingredients and sense of flavour is something else." 
This might explain why Scott's seems to be, quite literally, flavour of the month in the city at the moment, Chris added: "We've had such good reviews. We're confident that once people have been once they'll come again and again. We're just trying to get them through the door, to believe what they're hearing." 
The views from the Bistro are a selling point in themselves. With windows looking out onto the magnificently manicured course stretching as far as the eye can see, diners can sip their after-dinner coffee in the lounge, as they watch the golfers coming up the eighteenth. Last year the Club even scooped a gold Cumbria in Bloom award. "You won't get a better view," admitted Chris, "There's some fantastic restaurants in the city, but when you look out of our windows it's just unbelievable." 
Inside is pretty impressive too, far from the stuffy, conventional golf club you might imagine, but rather refreshingly modern. The dining room and lounge have been newly furnished to create a stylish, but relaxed environment. Which is perfect for the top quality, casual dining experience they are looking to achieve. 
Chris said: "We are a 110 year old golf club, so we have plenty of traditional features such as the trophy cabinet and the board with the names of all the players on, but we are continually modernising and improving the Clubhouse." 
The dress code for the Clubhouse also breaks with tradition, and is much more relaxed (jeans and trainers are more than welcome as long as they are presentable). And importantly, there's plenty of free parking on site, so absolutely everyone is welcome to while away a few hours, enjoying beautiful food in spectacular surroundings. 
Chris added: "When you walk in it's definitely got that wow factor that you wouldn't necessarily expect from a golf club – it's in a different league." 
Booking is essential due to Club functions being held, contact 01228 513029 or email catering@carlislegolfclub.org 
For more information visit http://www.carlislegolfclub.org/clubhouse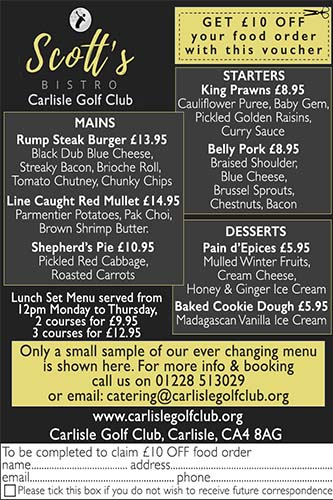 Share It: