Paddling on Derwentwater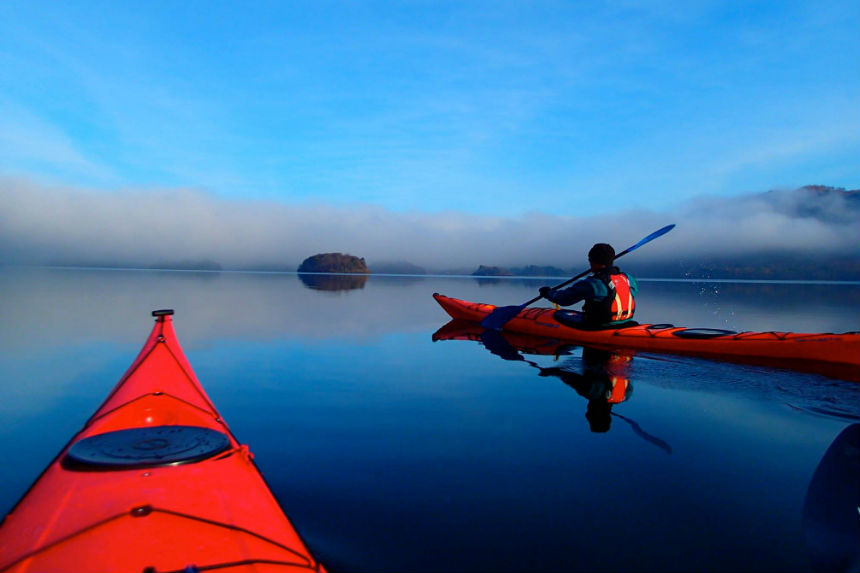 As one of the major lakes in the lake district and with easy access from Keswick,  Derwentwater is a great place to get out on the water and enjoy yourself.There are only a few launch sites around the lake but the one that I suggest is from Kettlewell Car Park (CA12 5UN), This car park can be very busy during the summer months.
Launching your our craft from kettlewell is easy as the car park is right next to the lake.From there if you head south you can find the River Derwent entering the lake and with a low level in the river you can head up the river towards Grange exploring the course of the river and then letting the current take you back to the lake. Following the western Shore you can work your way up the lake stopping off to explore St Herberts island in the centre of the lake and then heading up to Nichol end Cafe for a bite to eat.
The advantage of paddling on Derwentwater is if you don't feel like paddling back to where you started you can always jump on the nearest Keswick launches and head back to were you started to collect you vehicle to then collect your Craft. If you want to make a overnight journey of your trip on the lake you could look to camp at one of the Campsite around the lake, the easiest to access from the lake is the Keswick Camping and Caravanning Club Site and look at carrying on down the river derwent in the morning to reach bassenthwaite If you don't have your own boat you can always hire one from Derwentwater marina,or Nichol end at the northern end of the lake or Platty+ at the southern end just by the Lodore falls Launch Jetty.
Share It: